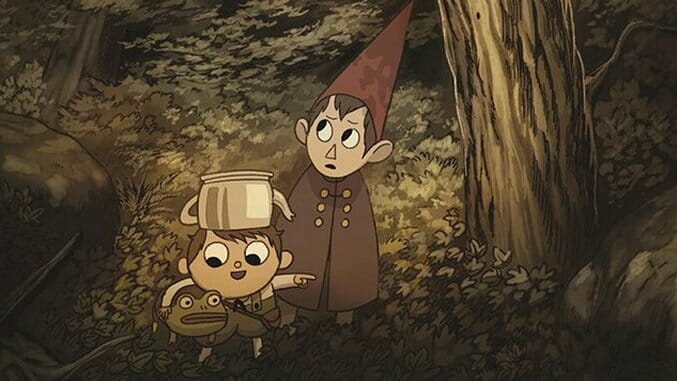 Paste Comics editor Sean Edgar is a modest guy, and pretty conscious about conflicts of interest, but the rest of us couldn't let today pass without drawing attention to Art of Over the Garden Wall, Dark Horse's lush new coffee-table exploration of the Emmy-winning cult-favorite Cartoon Network miniseries. Edgar worked closely with OtGW creator Patrick McHale to venture back into the Unknown through never-before-seen production art and sketches, interviews with the cast and crew, commentary from McHale and art director Nick Cross and more, covering everything from the show's eerily catchy music to its subtle themes and recurring visual motifs.
"I tripped on the show by accident and watched the entire miniseries in one sitting that ended at 3 a.m.," Edgar writes about his first exposure to OtGW. "The characters and world haunted me—every facet of the show looked like it received a Sisyphean amount of effort, from the lush backgrounds to the ornate music, hilarious dialogue and surreal color palate. After spending more than 20 hours on the phone with Pat, I can confirm that those suspicions are understated at best. I couldn't wait to unpack it for Dark Horse alongside Pat. That's a rock fact."
Art of Over the Garden Wall is available in fine comic stores today, and will hit book stores and digital storefronts later this month. Paste has a look at the book's meticulously assembled interior pages below.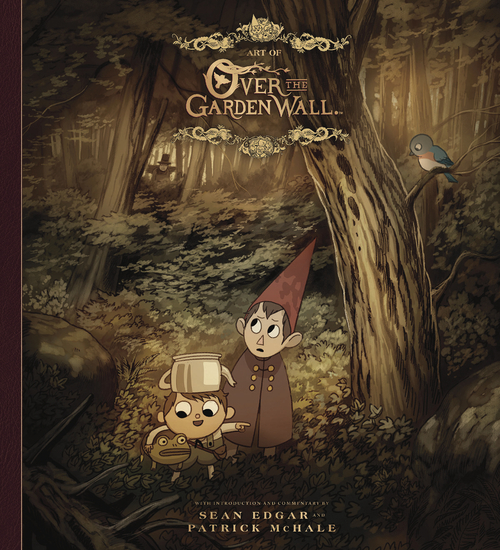 Art of Over the Garden Wall Cover Art Courtesy Dark Horse Comics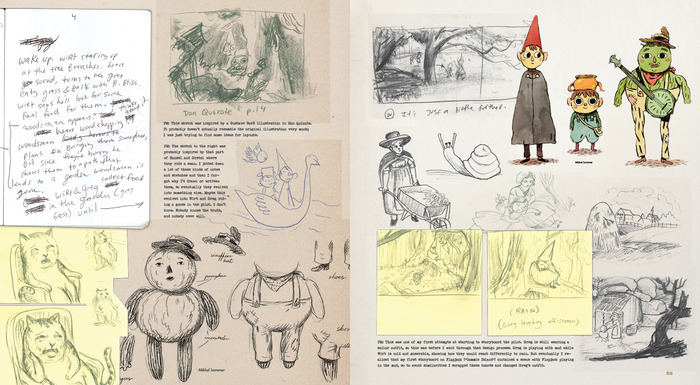 Art of Over the Garden Wall Interior Art Courtesy Dark Horse Comics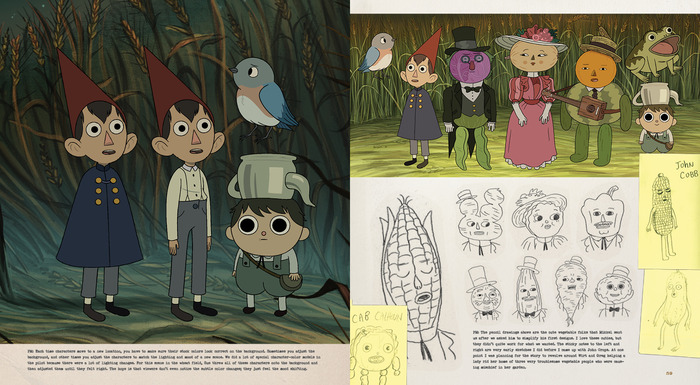 Art of Over the Garden Wall Interior Art Courtesy Dark Horse Comics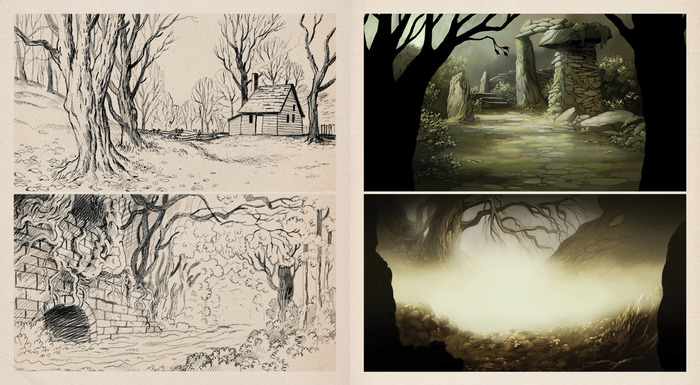 Art of Over the Garden Wall Interior Art Courtesy Dark Horse Comics