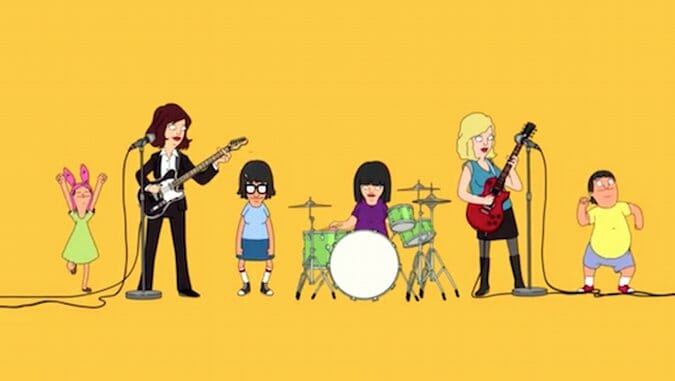 Sleater-Kinney has just released the music video for their song "A New Wave" off their latest album No Cities to Love in a surprising, but pretty awesome collaboration with the animators from Bob's Burgers.
In the video, we learn that Tina Belcher is a fan of the band, as she pops in a CD (poor Tina, you're still using CDs?), summoning the members of Sleater-Kinney into her bedroom to play the song. From there, the jam session only gets wilder and more psychedelic.
Take a bite out of this juicy crossover and watch the video above.