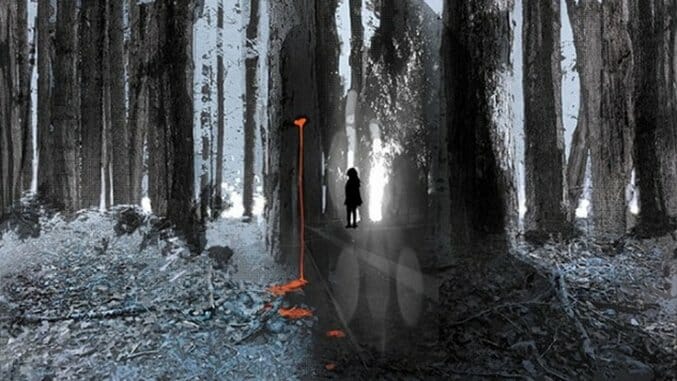 Certain books have a way of giving you goose bumps and making you glance over your shoulder to see if you're being watched. With Halloween just around the corner, it's the perfect time to curl up with a creepy read. Whatever kind of chills you're craving, there's a book on this list for every horror junkie.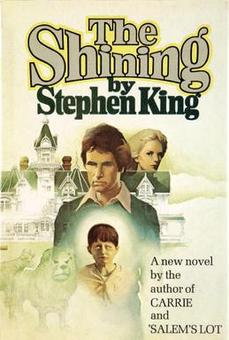 1. The Shining by Stephen King
With Kubrick's classic film experiencing a resurgence—and the documentary Room 237 on Netflix—it's time to revisit Stephen King's work of suspense. After all, you can't call yourself a Shining completist if you've never read the original work. So get cracking and start working on your own Room 237 conspiracy theories. Redrum!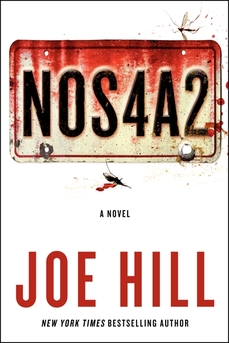 2. NOS4A2 by Joe Hill
It's impossible to talk about Stephen King these days without mentioning his son Joe Hill, who also has a talent for terror. Hill's popular comic book series Locke & Key delivers it's own form of fear, but if you're looking for a novel, you'll want to pick up NOS4A2. With one of the most chilling villains in recent memory, Hill's story takes Christmas and terrifyingly turns it on it's head. Be prepared for carols to soundtrack your nightmares after reading this.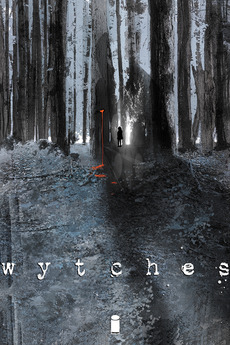 3. Wytches by Scott Snyder and Jock
From Revival to Outcast, there are a ton of great horror comics in print right now. But if you're looking for a story to promise insomnia, Scott Snyder's Wytches delivers. The weaving of supernatural monsters with the characters' own personal demons is seamless, and Jock's art gives the comic a next-level creepiness.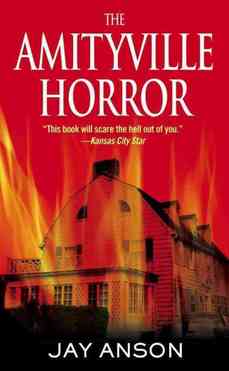 4. The Amityville Horror by Jay Anson
Sure, there have been a million one-offs and movies pulled from this tale, but that's because the source material is so damn good. Written as a "true story," the novel begins with the premise that George and Kathy Lutz moved their family into a Long Island home and fled 28 days later in terror. There have been numerous questions and even lawsuits related to the Lutz's story over the years, but does it really matter? The controversy doesn't make this iconic haunted house story any less nightmare-inducing.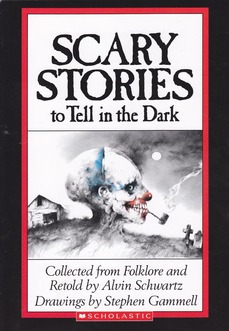 5. Scary Stories to Tell in the Dark by Alvin Schwartz
If you think these classic books are just "kid stuff," then maybe you've forgotten how freaky Stephen Gammell's illustrations are in this anthology. Here's a good litmus test: Google image search "The Haunted House" and Stephen Gammell. Go ahead, I'll wait.
That's what I thought.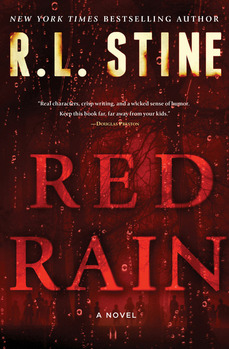 6. Red Rain by R.L. Stine
While we're on the topic of things that terrified us as kids, let's head down memory lane to the world of R.L. Stine. Stine introduced many of us to scary stories with his Goosebumps and Fear Street series, and he's since ventured out to adult horror fiction, including this 2012 title. Don't you want to see what the mind that brought us Goosebumps has concocted to terrify adults?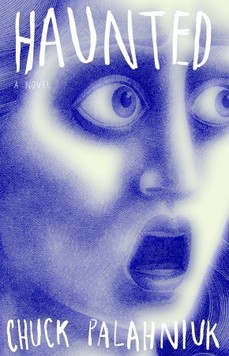 7. Haunted by Chuck Palahniuk
You're probably familiar with Fight Club and Choke, but this Chuck Palahniuk title may have flown under your radar. The novel's takes place at a writer's retreat, and it's actually a framework for 23 short stories. From the stomach turning "Guts" (the story most likely to make people faint at a book reading) to murder in "Product Placement," this collection is not for the faint of heart.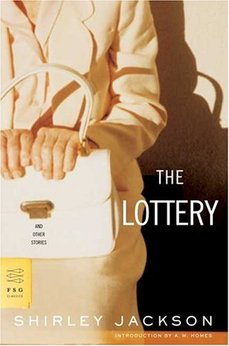 8. The Lottery by Shirley Jackson
If you're looking for a disturbing scare in 10 minutes or less, then Shirley Jackson's short story "The Lottery" is for you. When it was first published in The New Yorker in 1948, the magazine faced a backlash from readers, and Jackson was inundated with hate mail. A terrifying social commentary, "The Lottery" is an eerie piece that was way ahead of it's time.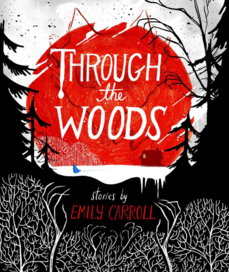 9. Through the Woods by Emily Carroll
Think of this one as Scary Stories to Tell in the Dark for adults. Emily Carroll's graphic novel is a spooky collection of five stories possessing haunting illustrations and a Grimm's fairytale-like tone. Carroll's work may appear tame at first, but these are the kind of tales that creep back into your mind late at night. Start with "A Lady's Hands Are Cold," and see if you hear someone singing to you the next time you can't sleep.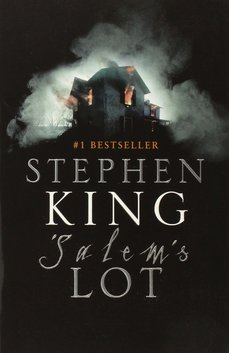 10. Salem's Lot by Stephen King
We'll bookend this list with one more from the modern master of horror, Stephen King. Salem's Lot is a vampire story, but these aren't the sparkling, sexy vampires that pop culture dreams are made of. No, these are the vampires that slink in the shadows and infect townspeople like a disease. With a dash of religion and an Invasion of the Body Snatchers-type storyline, this is King at his best.