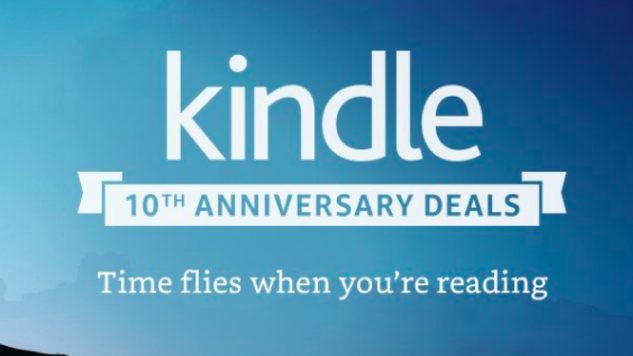 The Kindle is coming up on its 10th birthday, and Amazon is celebrating with deals on everything from bestselling e-books to Audible subscriptions to—of course—Kindles. The best deals include:
$50 off a one-year Audible membership
Up to 40% off a Kindle Unlimited subscription
Amazon has also discounted 100 of their bestselling Kindle books, and we've rounded up the best picks that deserve a spot on your virtual shelves. But grab them soon, because these deals only last through October 25th.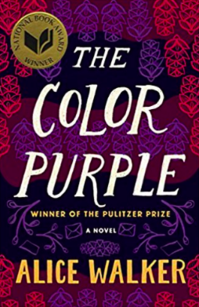 The Color Purple by Alice Walker
Price: $1.99
Product Description: Celie has grown up poor in rural Georgia, despised by the society around her and abused by her own family. She strives to protect her sister, Nettie, from a similar fate, and while Nettie escapes to a new life as a missionary in Africa, Celie is left behind without her best friend and confidante, married off to an older suitor, and sentenced to a life alone with a harsh and brutal husband.
In an attempt to transcend a life that often seems too much to bear, Celie begins writing letters directly to God. The letters, spanning 20 years, record a journey of self-discovery and empowerment guided by the light of a few strong women. She meets Shug Avery, her husband's mistress and a jazz singer with a zest for life, and her stepson's wife, Sophia, who challenges her to fight for independence. And though the many letters from Celie's sister are hidden by her husband, Nettie's unwavering support will prove to be the most breathtaking of all.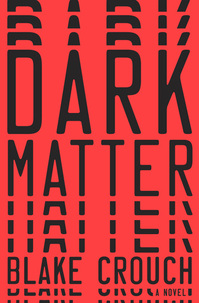 Dark Matter by Blake Crouch
Price: $3.99
Product Description: "Are you happy with your life?" Those are the last words Jason Dessen hears before the masked abductor knocks him unconscious. Before he awakens to find himself strapped to a gurney, surrounded by strangers in hazmat suits. Before a man Jason's never met smiles down at him and says, "Welcome back, my friend."
In this world he's woken up to, Jason's life is not the one he knows. His wife is not his wife. His son was never born. And Jason is not an ordinary college physics professor, but a celebrated genius who has achieved something remarkable. Something impossible. Is it this world or the other that's the dream? And even if the home he remembers is real, how can Jason possibly make it back to the family he loves? The answers lie in a journey more wondrous and horrifying than anything he could've imagined—one that will force him to confront the darkest parts of himself even as he battles a terrifying, seemingly unbeatable foe.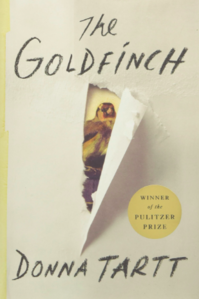 The Goldfinch by Donna Tartt
Price: $4.99
Product Description: Theo Decker, a 13-year-old New Yorker, miraculously survives an accident that kills his mother. Abandoned by his father, Theo is taken in by the family of a wealthy friend. Bewildered by his strange new home on Park Avenue, disturbed by schoolmates who don't know how to talk to him, and tormented above all by his longing for his mother, he clings to the one thing that reminds him of her: a small, mysteriously captivating painting that ultimately draws Theo into the underworld of art.
As an adult, Theo moves silkily between the drawing rooms of the rich and the dusty labyrinth of an antiques store where he works. He is alienated and in love—and at the center of a narrowing, ever more dangerous circle.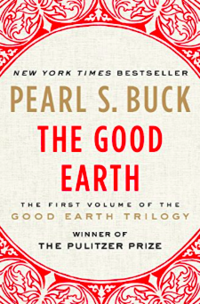 The Good Earth by Pearl S. Buck
Price: $1.99
Product Description: The Good Earth is Buck's classic story of Wang Lung, a Chinese peasant farmer, and his wife, O-lan, a former slave. With luck and hard work, the couple's fortunes improve over the years: They are blessed with sons, and save steadily until one day they can afford to buy property in the House of Wang—the very house in which O-lan used to work. But success brings with it a new set of problems. Wang soon finds himself the target of jealousy, and as good harvests come and go, so does the social order. Will Wang's family cherish the estate after he's gone? And can his material success, the bedrock of his life, guarantee anything about his soul?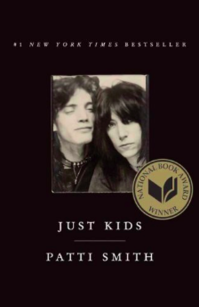 Just Kids by Patti Smith
Price: $1.99
Product Description: It was the summer Coltrane died, the summer of love and riots, and the summer when a chance encounter in Brooklyn led two young people on a path of art, devotion, and initiation.
Patti Smith would evolve as a poet and performer, and Robert Mapplethorpe would direct his highly provocative style toward photography. Bound in innocence and enthusiasm, they traversed the city from Coney Island to Forty-second Street, and eventually to the celebrated round table of Max's Kansas City, where the Andy Warhol contingent held court. In 1969, the pair set up camp at the Hotel Chelsea and soon entered a community of the famous and infamous—the influential artists of the day and the colorful fringe. It was a time of heightened awareness, when the worlds of poetry, rock and roll, art, and sexual politics were colliding and exploding. In this milieu, two kids made a pact to take care of each other. Scrappy, romantic, committed to create, and fueled by their mutual dreams and drives, they would prod and provide for one another during the hungry years.
Just Kids begins as a love story and ends as an elegy. It serves as a salute to New York City during the late sixties and seventies and to its rich and poor, its hustlers and hellions. A true fable, it is a portrait of two young artists' ascent, a prelude to fame.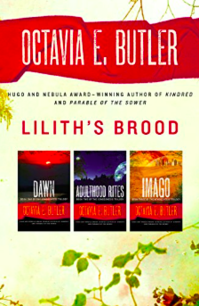 Lilith's Brood: Dawn, Adulthood Rites, and Imago by Octavia E. Butler
Price: $1.99
Product Description: Three novels in one volume: the acclaimed science fiction trilogy about an alien species that could save humanity after nuclear apocalypse—or destroy it.
The newest stage in human evolution begins in outer space. Survivors of a cataclysmic nuclear war awake to find themselves being studied by the Oankali, tentacle-covered galactic travelers whose benevolent appearance hides their surprising plan for the future of mankind. The Oankali arrive not just to save humanity, but to bond with it—crossbreeding to form a hybrid species that can survive in the place of its human forebears, who were so intent on self-destruction. Some people resist, forming pocket communities of purebred rebellion, but many realize they have no choice. The human species inevitably expands into something stranger, stronger, and undeniably alien.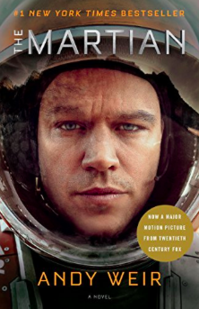 The Martian by Andy Weir
Price: $2.99
Product Description: Six days ago, astronaut Mark Watney became one of the first people to walk on Mars. Now, he's sure he'll be the first person to die there.
After a dust storm nearly kills him and forces his crew to evacuate while thinking him dead, Mark finds himself stranded and completely alone with no way to even signal Earth that he's alive—and even if he could get word out, his supplies would be gone long before a rescue could arrive. Chances are, though, he won't have time to starve to death. The damaged machinery, unforgiving environment, or plain-old "human error" are much more likely to kill him first.
But Mark isn't ready to give up yet. Drawing on his ingenuity, his engineering skills—and a relentless, dogged refusal to quit—he steadfastly confronts one seemingly insurmountable obstacle after the next. Will his resourcefulness be enough to overcome the impossible odds against him?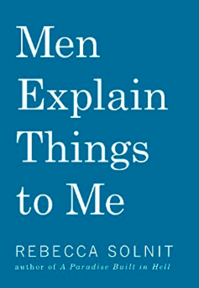 Men Explain Things to Me by Rebecca Solnit
Price: $1.99
Product Description: In her comic, scathing essay "Men Explain Things to Me," Rebecca Solnit took on what often goes wrong in conversations between men and women. She wrote about men who wrongly assume they know things and wrongly assume women don't, about why this arises, and how this aspect of the gender wars works, airing some of her own hilariously awful encounters. She ends on a serious note— because the ultimate problem is the silencing of women who have something to say, including those saying things like, "He's trying to kill me!"
This book features that now-classic essay with six perfect complements, including an examination of the great feminist writer Virginia Woolf 's embrace of mystery, of not knowing, of doubt and ambiguity, a highly original inquiry into marriage equality, and a terrifying survey of the scope of contemporary violence against women.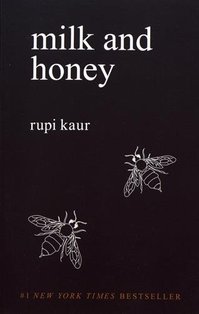 Milk and Honey by Rupi Kaur
Price: $1.99
Product Description: This book of poetry is divided into four chapters, and each chapter serves a different purpose. Deals with a different pain. Heals a different heartache. Milk and Honey takes readers through a journey of the most bitter moments in life and finds sweetness in them because there is sweetness everywhere if you are just willing to look.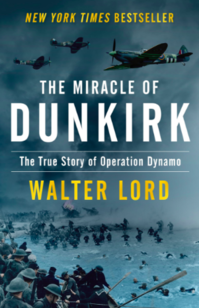 The Miracle of Dunkirk by Walter Lord
Price: $1.99
Product Description: In May 1940, the remnants of the French and British armies, broken by Hitler's blitzkrieg, retreated to Dunkirk. Hemmed in by overwhelming Nazi strength, the 338,000 men gathered on the beach were all that stood between Hitler and Western Europe. Crush them, and the path to Paris and London was clear.
Unable to retreat any farther, the Allied soldiers set up defense positions and prayed for deliverance. Prime Minister Winston Churchill ordered an evacuation on May 26, expecting to save no more than a handful of his men. But Britain would not let its soldiers down. Hundreds of fishing boats, pleasure yachts, and commercial vessels streamed into the Channel to back up the Royal Navy, and in a week nearly the entire army was ferried safely back to England.
Based on interviews with hundreds of survivors and told by "a master narrator," The Miracle of Dunkirk is a striking history of a week when the outcome of World War II hung in the balance.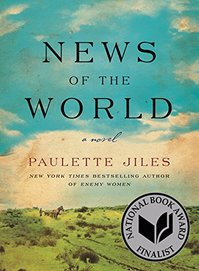 News of the World by Paulette Jiles
Price: $2.99
Product Description: In the wake of the Civil War, Captain Jefferson Kyle Kidd travels through northern Texas, giving live readings from newspapers to paying audiences hungry for news of the world. An elderly widower who has lived through three wars and fought in two of them, the captain enjoys his rootless, solitary existence.
In Wichita Falls, he is offered a $50 gold piece to deliver a young orphan to her relatives in San Antonio. Four years earlier, a band of Kiowa raiders killed Johanna's parents and sister; sparing the little girl, they raised her as one of their own. Recently rescued by the U.S. army, the 10-year-old has once again been torn away from the only home she knows. Their 400-mile journey south through unsettled territory and unforgiving terrain proves difficult and at times dangerous. Johanna has forgotten the English language, tries to escape at every opportunity, throws away her shoes, and refuses to act "civilized." Yet as the miles pass, the two lonely survivors tentatively begin to trust each other, forming a bond that marks the difference between life and death in this treacherous land.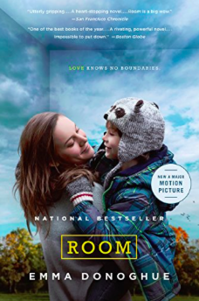 Room by Emma Donoghue
Price: $3.99
Product Description: To five-year-old-Jack, Room is the world. . . . It's where he was born, it's where he and his Ma eat and sleep and play and learn. At night, his Ma shuts him safely in the wardrobe, where he is meant to be asleep when Old Nick visits.
Room is home to Jack, but to Ma it's the prison where she has been held for seven years. Through her fierce love for her son, she has created a life for him in this 11-by-11-foot space. But with Jack's curiosity building alongside her own desperation, she knows that Room cannot contain either much longer.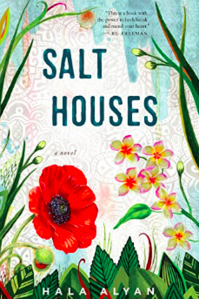 Salt Houses by Hala Alyan
Price: $3.99
Product Description: On the eve of her daughter Alia's wedding, Salma reads the girl's future in a cup of coffee dregs. She sees an unsettled life for Alia and her children; she also sees travel, and luck. While she chooses to keep her predictions to herself that day, they will all soon come to pass when the family is uprooted in the wake of the Six-Day War of 1967.
Salma is forced to leave her home in Nablus; Alia's brother gets pulled into a politically militarized world he can't escape; and Alia and her gentle-spirited husband move to Kuwait City, where they reluctantly build a life with their three children. When Saddam Hussein invades Kuwait in 1990, Alia and her family once again lose their home, their land, and their story as they know it, scattering to Beirut, Paris, Boston, and beyond. Soon Alia's children begin families of their own, once again navigating the burdens (and blessings) of assimilation in foreign cities.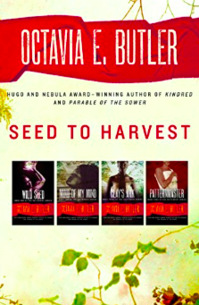 Seed to Harvest: Wild Seed, Mind of My Mind, Clay's Ark, and Patternmaster by Octavia E. Butler
Price: $1.99
Product Description: The complete Patternist series—the acclaimed science fiction epic of a world transformed by a secret race of telepaths and their devastating rise to power.
In the late seventeenth century, two immortals meet in an African forest. Anyanwu is a healer, a three-hundred-year-old woman who uses her wisdom to help those around her. The other is Doro, a malevolent despot who has mastered the power of stealing the bodies of others when his wears out. Together they will change the world.
Over the next three centuries, Doro mounts a colossal selective breeding project, attempting to create a master race of telepaths. He succeeds beyond his wildest dreams, splitting the human race down the middle and establishing a new world order dominated by the most manipulative minds on Earth.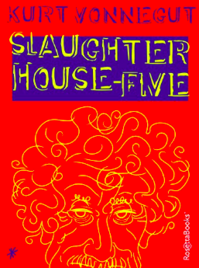 Slaughterhouse-Five by Kurt Vonnegut
Price: $1.99
Product Description: Kurt Vonnegut's absurdist classic introduces us to World War II vet Billy Pilgrim, a man who becomes unstuck in time after he is abducted by aliens from the planet Tralfamadore. In a plot-scrambling display of virtuosity, we follow Pilgrim simultaneously through all phases of his life, concentrating on his (and Vonnegut's) shattering experience as an American prisoner of war who witnesses the firebombing of Dresden.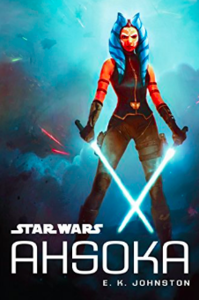 Star Wars: Ahsoka by E.K. Johnston
Price: $1.99
Product Description: Fans have long wondered what happened to Ahsoka after she left the Jedi Order near the end of the Clone Wars, and before she re-appeared as the mysterious Rebel operative Fulcrum in Rebels. Finally, her story will begin to be told. Following her experiences with the Jedi and the devastation of Order 66, Ahsoka is unsure she can be part of a larger whole ever again. But her desire to fight the evils of the Empire and protect those who need it will lead her right to Bail Organa, and the Rebel Alliance….

Want even more options? You can check out the full list of discounted titles here.