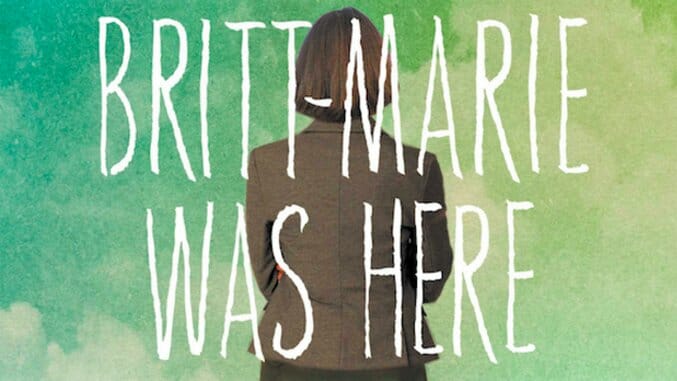 Like A Man Called Ove, Fredrik Backman's wildly popular first novel, Britt-Marie Was Here transports readers deep into the mind of a strange and meticulously crafted titular character. With just a few deft strokes—like a peculiar riff on the proper way to arrange a cutlery drawer—Backman introduces Britt-Marie, a character we believe we know intimately. Britt-Marie shares Ove's rigid sense of propriety (and an understated but insistent way of sharing it) along with a predisposition to remain within long-established personal boundaries that unravels as the story unfolds.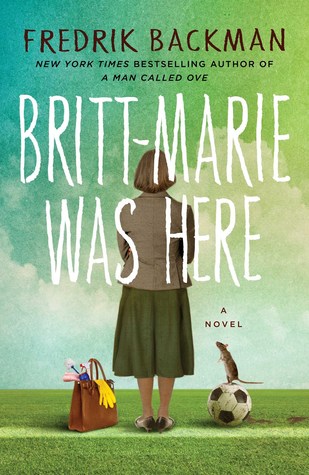 Yet unlike the widowed pensioner of Backman's first novel, we encounter 63-year-old Britt-Marie just after she's left her philandering husband and is seeking a new job. As the book progresses, we discover that Britt-Marie had consigned herself to a self-abnegating life of virtual anonymity, even within her own home. Wife to self-absorbed entrepreneur Kent and unappreciated stepmother to his children, Britt-Marie lived for decades in a house where she was relegated to a supporting role at best—and total invisibility at worst.
She has so rarely interacted with other humans outside of her husband's shadow that she has no idea how to play any other role, possessing little to no understanding of how people talk and engage with one another:
"She's offended by… laughter, because she assumes it's at her expense… It's the sort of thing you assume if you have spent a sufficient amount of time with a husband who is constantly trying to be funny. There was not space in their relationship for more hilarity than his. Kent was funny and Britt-Marie went into the kitchen and took care of the washing-up."
Thanks to her inexperience with conventional human communication, Britt-Marie misreads the gentle brush-off she gets from an employment agent. Thus she stumbles into a job that isn't really a job in a town that's barely a town anymore—and there her adventures begin.
Britt-Marie travels to a mostly deserted, post-industrial town called Borg to take a three-week temporary job as director of Borg's bare-bones recreation center. As she becomes the de facto soccer coach to the town's rag-tag children, this melancholy story of a devalued and displaced woman becomes a witty, Swedish Bad News Bears mixed with The Last Picture Show for the financial-crisis-fallout era. The only thing that might prevent readers of Backman's first novel from enjoying this book is the hint of dread that Britt-Marie Was Here will devolve into A Man Called Ove's triumphant, fairy tale ending.
Skeptics take heart: Backman eschews the "everybody wins" sentimentality that undermines the otherwise irreproachable Ove at its conclusion. He stays true enough to Borg's bitter economic realities and latent violence to make any hard-won victories feel earned, rather than wishfully imposed. The result is that Britt-Marie Was Here is Backman's truest, most satisfying book to date.
---
Steve Nathans-Kelly is a writer and editor based in Ithaca, New York.