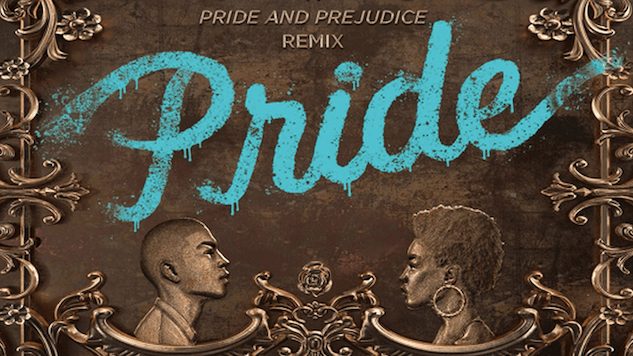 From a gender-swapped Count of Monte Cristo to a Brooklyn-based Pride and Prejudice, novels that reimagine classic stories are a joy to read. Contemporary authors have been publishing their retellings for years, often introducing diverse casts of characters to traditionally white tales.
But instead of promoting books that champion inclusivity, Penguin Random House and Barnes & Noble have teamed up for a project resulting in what writer Rod T. Faulkner describes as "literary blackface." Their Diverse Editions collection, which launches today, simply slaps new covers "[reimagining] protagonists as people of color" onto 12 American classics. The reason they chose those 12 titles? They used artificial intelligence to identify books that didn't explicitly describe the race or ethnicity of their primary characters.
With the exception of books by Alexandre Dumas, every classic they've picked was written by a white author:
Alice's Adventures in Wonderland by Lewis Carroll
Romeo and Juliet by William Shakespeare
The Three Musketeers by Alexandre Dumas
Moby Dick by Herman Melville
The Secret Garden by Frances Hodgson Burnett
The Count of Monte Cristo by Alexandre Dumas
Strange Case of Dr. Jekyll and Mr. Hyde by Robert Louis Stevenson
Emma by Jane Austen
The Wonderful Wizard of Oz by Frank L. Baum
Peter Pan by J.M. Barrie
Treasure Island by Robert Louis Stevenson
Frankenstein by Mary Shelley
One of the many cringe-worthy elements of this whole project is that they're billing the launch event tonight as an opportunity to "kick off Black History Month." You read that correctly; they're promoting white authors' books for Black History Month.
Instead of picking up the Diverse Editions, support living writers of color by purchasing their truly diverse books. We recommend these five novels, which reimagine stories by the authors listed above: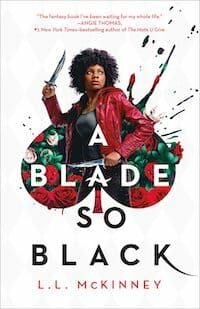 A Blade So Black by L.L. McKinney
Retelling of: Alice's Adventures in Wonderland by Lewis Carroll
Why You'll Love It: The first book in L.L. McKinney's enthralling Nightmare-Verse series casts Alice as a teen who can travel between Wonderland and her hometown of Atlanta.
Publisher's Description: The first time the Nightmares came, it nearly cost Alice her life. Now she's trained to battle monstrous creatures in the dark dream realm known as Wonderland with magic weapons and hardcore fighting skills. Yet even warriors have a curfew. Life in real-world Atlanta isn't always so simple, as Alice juggles an overprotective mom, a high-maintenance best friend and a slipping GPA. Keeping the Nightmares at bay is turning into a full-time job. But when Alice's handsome and mysterious mentor is poisoned, she has to find the antidote by venturing deeper into Wonderland than she's ever gone before. And she'll need to use everything she's learned in both worlds to keep from losing her head…literally.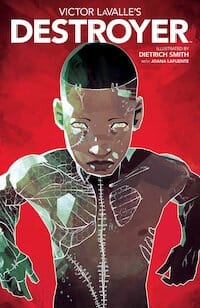 Destroyer by Victor LaValle, art by Dietrich Smith
Retelling of: Frankenstein by Mary Shelley
Why You'll Love It: Victor LaValle's haunting graphic novel drops Frankenstein's monster into modern-day America, tackling police brutality, grief and revenge.
Publisher's Description: Mary Shelley's Frankenstein beseeched his creator for love and companionship, but in 2017, the monster has long discarded any notions of peace or inclusion. He has become the Destroyer, his only goal to eliminate the scourge of humanity from the planet. In this goal, he initially finds a willing partner in Dr. Baker, a descendant of the Frankenstein family who has lost her teenage son after an encounter with the police. While two scientists, Percy and Byron, initially believe they're brought to protect Dr. Baker from the monster, they soon realize they may have to protect the world from the monster and Dr. Baker's wrath.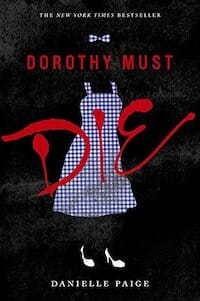 Dorothy Must Die by Danielle Paige
Retelling of: The Wonderful Wizard of Oz by L. Frank Baum
Why You'll Love It: Danielle Paige's refreshing Dorothy Must Die series sends a trailer park kid from Kansas into Oz—where she's tasked with killing a twisted Dorothy.
Publisher's Description: I didn't ask for any of this. I didn't ask to be some kind of hero. But when your whole life gets swept up by a tornado, you have no choice but to go along. Sure, I've read the books. I've seen the movies. I know the song about the rainbow and the happy little blue birds. But I never expected Oz to look like this—to be a place where Good Witches can't be trusted, Wicked Witches may just be the good guys and winged monkeys can be executed for acts of rebellion. What happened? Dorothy. They say she found a way to come back to Oz. They say she seized power and the power went to her head. And now no one is safe.
My name is Amy Gumm, and I'm the other girl from Kansas. I've been recruited by the Revolutionary Order of the Wicked. I've been trained to fight. And I have a mission: Remove the Tin Woodman's heart. Steal the Scarecrow's brain. Take the Lion's courage. And Dorothy must die.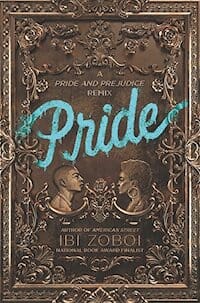 Pride by Ibi Zoboi
Retelling of: Pride and Prejudice by Jane Austen
Why You'll Love It: Ibi Zoboi's captivating novel takes the Bennet sisters and transforms them into the Brooklyn-based Benitez family, delivering a romance that also explores cultural identity and gentrification.
Publisher's Description: Zuri Benitez has pride. Brooklyn pride, family pride and pride in her Afro-Latino roots. But pride might not be enough to save her rapidly gentrifying neighborhood from becoming unrecognizable. When the wealthy Darcy family moves in across the street, Zuri wants nothing to do with their two teenage sons, even as her older sister, Janae, starts to fall for the charming Ainsley. She especially can't stand the judgmental and arrogant Darius. Yet as Zuri and Darius are forced to find common ground, their initial dislike shifts into an unexpected understanding. But with four wild sisters pulling her in different directions, cute boy Warren vying for her attention and college applications hovering on the horizon, Zuri fights to find her place in Bushwick's changing landscape or lose it all.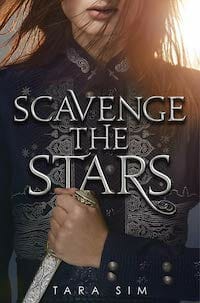 Scavenge the Stars by Tara Sim
Retelling of: The Count of Monte Cristo by Alexandre Dumas
Why You'll Love It: The first book in Tara Sim's thrilling gender-swapped duology reimagines Edmond Dantes as Amaya, a young woman who must escape captivity on a debtor ship.
Publisher's Description: When Amaya rescues a mysterious stranger from drowning, she fears her rash actions have earned her a longer sentence on the debtor ship where she's been held captive for years. Instead, the man she saved offers her unimaginable riches and a new identity, setting Amaya on a perilous course through the coastal city-state of Moray, where old-world opulence and desperate gamblers collide. Amaya wants one thing: revenge against the man who ruined her family and stole the life she once had. But the more entangled she becomes in this game of deception—and as her path intertwines with the son of the man she's plotting to bring down—the more she uncovers about the truth of her past. And the more she realizes she must trust no one.