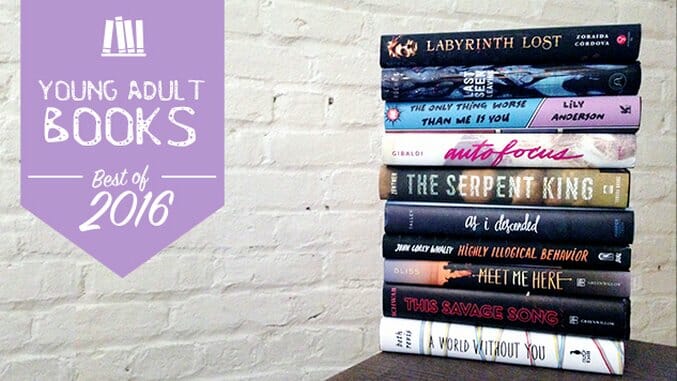 A quick scour of Goodreads will tell you that well over 1,000 Young Adult novels were released in 2016. It's impossible to read all of them in a single year—believe me, I've tried. But the 30 books on this list are some of my favorites.
Looking for debuts that bring on the tears (The Serpent King) or adventures into wildly imagined worlds (The Abyss Surrounds Us)? How about sequels to bestsellers (A Torch Against the Night) or conclusions to beloved series (The Midnight Star)? It's all here, so read on and get ready.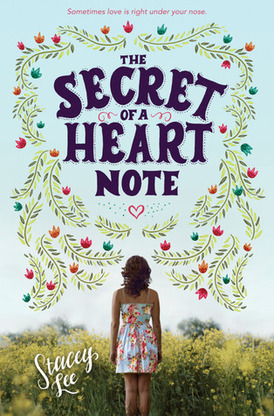 30. The Secret of a Heart Note by Stacey Lee
Chances are you know Lee's work. Her YA historical novels Under a Painted Sky and Outrun the Moon transport readers to the 1850s and 1900s, introducing diverse characters and plots that keep you hooked. But with her latest, Lee writes less about history and more about love—with a bit of magical realism tossed in the mix.
The Secret of a Heart Note's protagonist is Mimosa, a teen aromateur. What's that? Well, she uses her sensitive sense of smell to mix love potions. But if she lets herself fall in love, she'll lose her gift forever. So what happens when Mimosa wants to fall in love? Does she sacrifice it for her gift, or follow her heart? This warm and totally sweet novel is all about discovering the courage to make your own choices.

29. The Midnight Star by Marie Lu
If you're unfamiliar with Lu's Young Elites series, it's like traditional fantasy blended with the X-Men (when they're being hunted down by people who fear them). And much like the X-Men's powers, magic is misunderstood and those with abilities are fighting for control.
Full of thrills and intrigue, the trilogy traces kingdoms as they rise and fall in a world where no one is as good as they seem. The final book, The Midnight Star, wraps it up with a bang.

28. On the Edge of Gone by Corinne Duyvis
When characters know the end of the world is coming, it makes their actions all the more interesting. From stories like The Last Policeman to Station Eleven, pre-apocalyptic novels and their impending doom place characters under a microscope.
That's the case here with Duyvis' second YA novel, in which a teen girl is waiting out a comet set to annihilate most of life on earth. But then hope surfaces in the form of a ship leaving the planet to colonize new worlds. The catch? Everyone needs to contribute on the ship, and the protagonist, Denise, is autistic and is afraid she won't make the cut. This is a compelling, standalone story about family ties, disability, and the need to survive.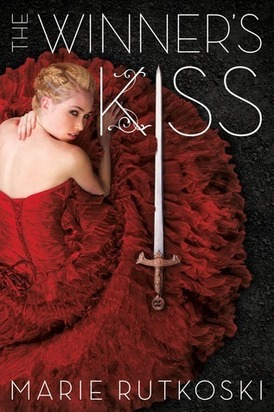 27. The Winner's Kiss by Marie Rutkoski
Rutkoski's The Winner's Kiss makes us say goodbye to a beloved YA fantasy series, The Winner's Trilogy. I'll avoid spoilers for those of you who haven't dug into the series, but Rutkoski's lush fantasy romance is set in a world of politics, war, and scheming. It's also a story of forbidden love between the privileged daughter of a general and a teen from a class of people her father has conquered. From the music to the balls to the swoon-filled romances, this is a gorgeous series the YA community is sad to see go. But we can't wait to see what Rutkoski writes next.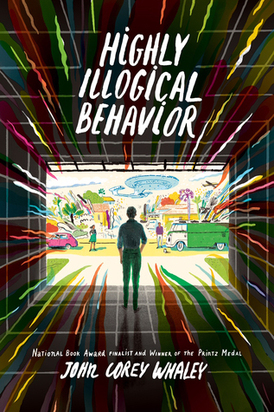 26. Highly Illogical Behavior by John Corey Whaley
In Whaley's latest, we meet an agoraphobic teenager named Solomon who hasn't left his home in over three years. He wrestles with crippling anxiety, but thankfully he's been gifted with some amazing parents and a haven in the garage—that's been painted to look like the holodeck from Star Trek. Starting to understand that cover and the "highly illogical" in the title?
Solomon's life changes when a former classmate, Lisa, decides to use him as part of her college application process. If she can "fix" him, maybe she is cut out to be a psychologist. If this is making you cringe, it's supposed to. All of their awkward moments together feel so, so real—especially when her boyfriend and Solomon start to get really close. This book about mental health and friendships is as incredibly sweet as it is incredibly geeky.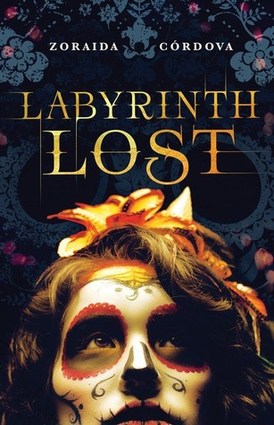 25. Labyrinth Lost by Zoraida Córdova
I'm going to go ahead and declare Córdova's Brooklyn Brujas the best new series of the year. In the first book, Labyrinth Lost we meet Alex, a teen bruja who is the most powerful witch in her family—and wants nothing to do with her gifts. But her entire family disappears when she uses her magic to get rid of her powers, and she'll have to travel through the realm of Los Lagos to reclaim them. It's a diverse, beautiful read that blends Latin American culture and high fantasy, and it was recently nominated for the 2017 Rainbow Book List to boot.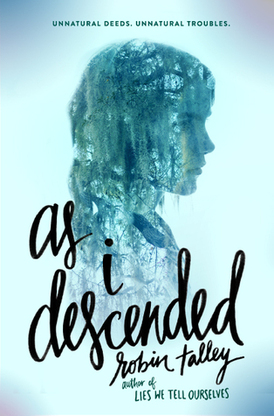 24. As I Descended by Robin Talley
We're big Talley fans here at Paste, and you probably saw one of her books on our Best YA Novels of All Time list. She pens wonderfully inclusive novels, and her latest As I Descended, introduces a touch of magic to her growing library.
We've all heard stories of teenagers vying to be the top of their class, but what happens when you throw ancient powers into a mix of angry students with bitter rivalries? You get incredibly high stakes, especially when people start dying. It's a Shakespeare-inspired story that draws from Macbeth, blending magical realism and gothic horror for one of the most engrossing reads of the year.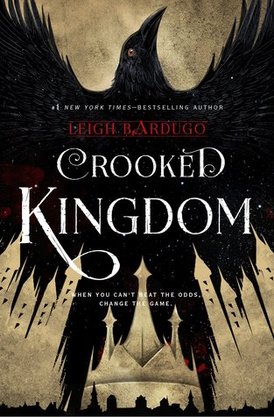 23. Crooked Kingdom by Leigh Bardugo
Six of Crows, the first book in Bardugo's duology, often gets compared to a fantasy version of Ocean's Eleven and follows a band of teenagers executing a heist. And if Six of Crows is the heist, then Crooked Kingdom is the glorious getaway drive.
Want to read about a grand scheme, involving magic, fighting, and all the joys of fantasy? These books are for you. And one of the truly great things about this duology is that if you haven't read the previous books (The Grisha Trilogy) that take place in Bardugo's fantastical world, you can still dive in.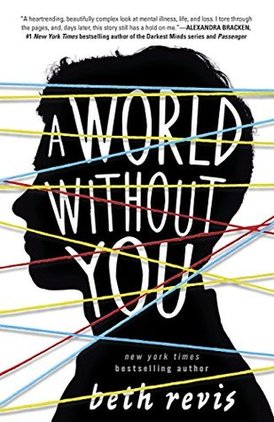 22. A World Without You by Beth Revis
In A World Without You, we meet Bo, a teen who believes he can travel through time. So he's sent to a school full of teens with special needs—and he believes they have superpowers. It's here that he bonds with a girl and starts opening up in a way he never could before…until she commits suicide.
Not willing to let go, he's convinced she's lost in time and that he has the power to save her. But we know he doesn't, which makes it all the more heartbreaking as he falls deeper and deeper into his own head. It's a contemporary YA novel. It's a sci-fi novel. It's a tragic love story that blends genres for something totally unique.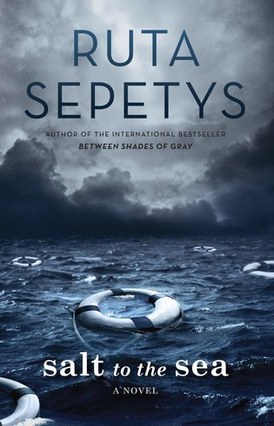 21. Salt to the Sea by Ruta Sepetys
Sepetys' Out of the Easy and Between Shades of Gray were outstanding works of YA historical fiction, and her latest tackles the sinking of the Wilhelm Gustloff. In what was the biggest maritime tragedy in history—and one of the most overlooked—a German transport ship was sunk during WWII carrying civilians and thousands of children. Sepetys transports us to the ship through the viewpoints of four different teenagers, each carrying their own secrets. Salt to the Sea proves to be a novel full of heartbreak and hope that dives into a piece of forgotten history.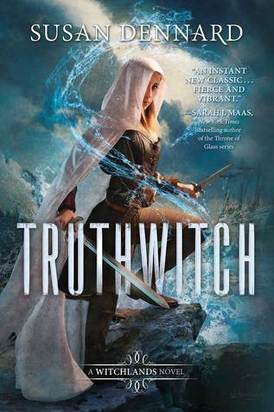 20. Truthwitch by Susan Dennard
While many fantasy novels focus on magic, world building, and politics, Dennard's Truthwitch does something surprisingly different. She weaves a story of friendship in which two witches, born with gifts that make them desired by the elite, depend on one another to survive.
Each witch in this world specializes in unique abilities, and the titular Truthwitch has the ability to detect truth amidst lies—a dangerous and valued skill. The kick-off to an epic series, this story of two best friends against the world will have you loving every single page.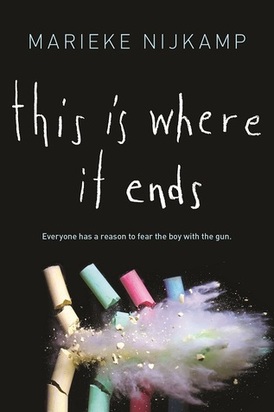 19. This Is Where It Ends by Marieke Nijkamp
You can tell by its cover that Nijkamp's debut will leave you gutted and emotional. This Is Where It Ends takes place over a mere 54 minutes during a school shooting, shifting perspectives between the people trapped inside and those trying to find help outside. With memorable characters and scenes of haunting bravery, this novel will leave you hungry for more of Nijkamp's prose.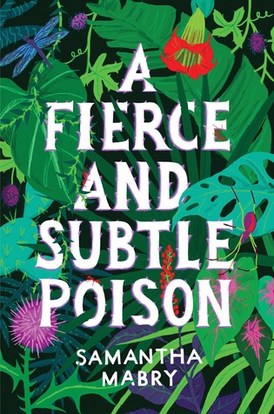 18. A Fierce and Subtle Poison by Samantha Mabry
A magical realist tale inspired by Nathaniel Hawthorne's classic short story "Rappaccini's Daughter"? There's so much to love about it. In A Fierce and Subtle Poison, we meet Lucas, a teen who spends his summers in Puerto Rico where he's heard legends of a girl with poison in her veins. When Lucas' girlfriend vanishes and he discovers the cursed girl, mysteries take over his summer and lives hang in the balance. Literary references a story drenched in magical realism = one beautiful book.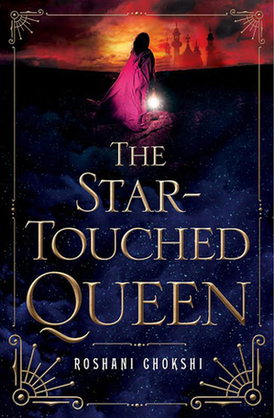 17. The Star-Touched Queen by Roshani Chokshi
In Chokshi's bestselling debut, the stars have cursed a princess with the promise that she'll rain down death and destruction on her kingdom. So she pursues books and research, only to have them ripped away as she's forced into a surprise wedding and crowned queen of a new land. Brimming with magic, reincarnation and romance, The Star-Touched Queen will leave you anxiously awaiting 2017's forthcoming sequel.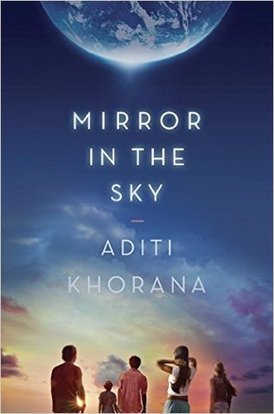 16. Mirror in the Sky by Aditi Khorana
Many YA books deal with teens trying to find their place in the world, but Khorana explores this concept in her debut novel with a sci-fi spin that makes for one of the most powerful reads of the year. It's one thing to question your place in the universe, but it's another altogether when the people around you, who appear to have it all figured out, fall into existential crises of their own. Why? Because A MIRROR VERSION OF EARTH IS DISCOVERED ACROSS THE UNIVERSE.
A novel about family, race, and discovering who you are, Mirror in the Sky promises a unique read that blends YA contemporary struggles with imaginative science fiction.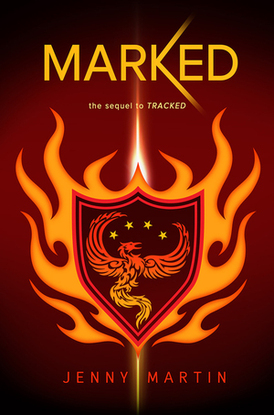 15. Marked by Jenny Martin
One of Paste's most anticipated YA releases of the year, Marked is the thrilling sequel to Martin's Star Wars meets Mad Max: Fury Road debut, Tracked. Set in a future where mankind travels the solar system and corporations own the planets, the novel follows a street racer leading a rebellion against monstrous organizations. Without spoiling the first book, Marked ultimately explores the impact one person can have in the wake of seemingly insurmountable odds.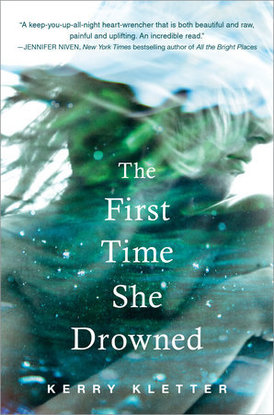 14. The First Time She Drowned by Kerry Kletter
Sure to catalyze the most intense cry you'll have in 2016, The First Time She Drowned introduces readers to a teen with a monster of a mother. Obsessed with having a perfect family and reclaiming her lost youth, the girl's mother proceeds to lock up our dear protagonist in a mental institution. Told in shifting time frames, from the period in the hospital to scenes with the family, it's a heartbreaking read about a girl trying to figure out who she is in the wake of the lies she's been told.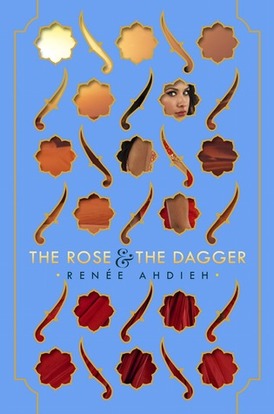 13. The Rose & the Dagger by Renée Ahdieh
Ahdieh reimagined The Arabian Nights last year in her captivating novel The Wrath & the Dawn, and now she's returned to the lush setting in The Rose & the Dagger. The sequel picks up where the first novel ended, with a curse hanging over Shahrzad and Khalid. Will Shahrzad's magic be powerful enough to save the kingdom? You'll just have to read this exciting conclusion to Ahdieh's duology to find out.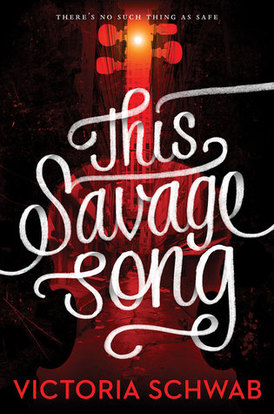 12. This Savage Song by Victoria Schwab
What does it mean to be a monster? And who gets to define what is evil? These questions rest at the heart of Schwab's latest smash. Set in a world where the evil people have done manifests into terrifying beasts, This Savage Song takes place in a city where humans and monsters occupy opposite sides, maintaining a barely-acceptable truce. As people and monsters are getting attacked, a tense friendship develops between the children of each side's leader—and the secrets they unravel could change everything.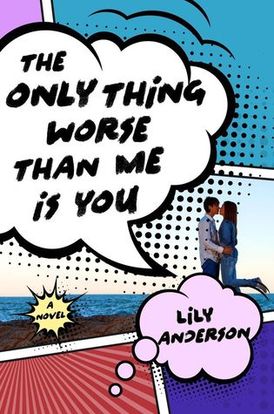 11. The Only Thing Worse Than Me Is You by Lily Anderson
Full disclosure: there's a blurb from me on the back of this book—and with good cause. Anderson's debut novel is a geeky Shakespearean retelling that tosses Much Ado About Nothing into a comic book store. The result is a hilarious contemporary romance that pays tribute to everything in the geek canon from Firefly to Doctor Who.
In the novel, Trixie is a teen girl to beat her archenemy, Ben, in class rank. They've been battling since they were kids… and it continues long into their teens. Their shift from enemies to sort-of-friends to maybe enemies again makes for a hilariously heartfelt YA comedy full of pop culture and complicated relationships.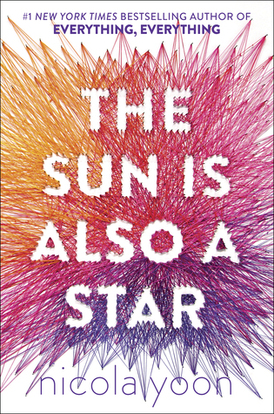 10. The Sun Is Also a Star by Nicola Yoon
Yoon's debut, Everything, Everything, was one of Best YA Novels of 2015. I wasn't expecting her to write another equally stunning book so soon, but here we are.
In The Sun Is Also a Star, Yoon spins a tired trope—the meet-cute of two characters in a big city—into a heartfelt and lovely narrative. It's the story of Natasha, a facts-oriented teen who doesn't cling to ideas of destiny, and Daniel, a jaded teen who doesn't really dream outside of what his family wants for him. A National Book Award finalist that's soon to be adapted for film, you don't want to miss this book.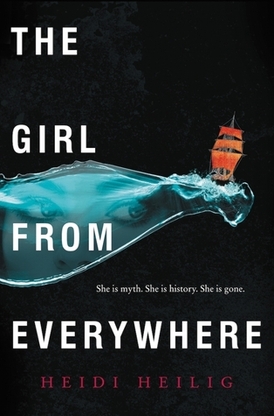 9. The Girl From Everywhere by Heidi Heilig
What happens when you mix Back to the Future with pirates and mythology? You get The Girl From Everywhere, a delicious genre-blend of a novel. Heilig invites readers onto a pirate ship that travels the globe, traversing through time and imagination. And on that ship is the bold, brave Nix and her father, who seeks a map that will lead him to a place where he can save Nix's mother. The catch? It could erase Nix from the world. After reading this powerful novel, you'll be dying to check out the sequel, The Ship Beyond Time, due out next year.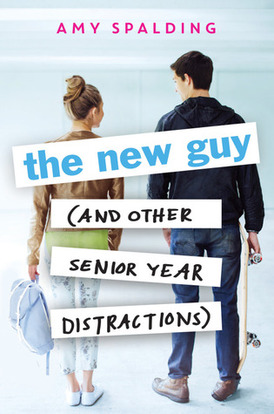 8. The New Guy (and Other Senior Year Distractions) by Amy Spalding
Spalding's The New Guy is hands down the funniest YA novel of the year. It's a hilarious, contemporary book that tackles an unusual topic for Young Adult fiction: the battle between print and digital media. Set at a school for the wealthy and famous, it follows a teen girl trying to save her school newspaper and the cute, boy band singer who has aligned himself with the video news service taking the school by storm. From the passive-aggressive dog-walking scenes to the war between the media-types, it's a riot from cover to cover.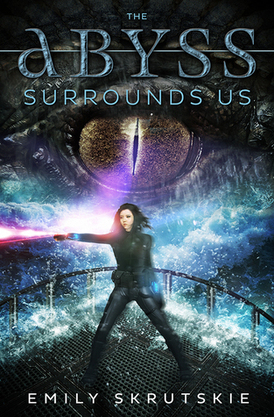 7. The Abyss Surrounds Us by Emily Skrutskie
An exciting LGBTQ+ novel that blends elements of sci-fi and fantasy, The Abyss Surrounds Us takes place in a world where a teen girl's family raises monstrous beasts that defend ships from pirates. Like, Pacific Rim-sized monsters. Unfortunately for our young protagonist, she's captured by pirates on her first mission and is forced to raise a monster for them. You'll devour this novel, and the good news is that its sequel is scheduled for a 2017 release.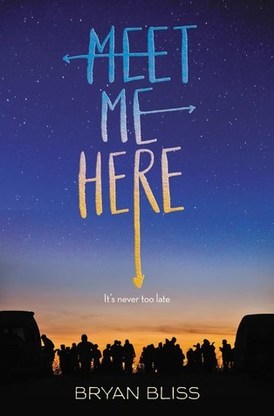 6. Meet Me Here by Bryan Bliss
Probably the most underrated novel of 2016, Meet Me Here is also one of the best Young Adult books about PTSD. Bryan Bliss' sophomore tale follows Thomas, a teen preparing to join the army, as that's what he's been told his entire life that he should do. But that's not what Thomas wants, especially after what happened to his brother. And as he plans his escape, he reconnects with an old friend for a final hurrah that's as hilarious as it is heartbreaking.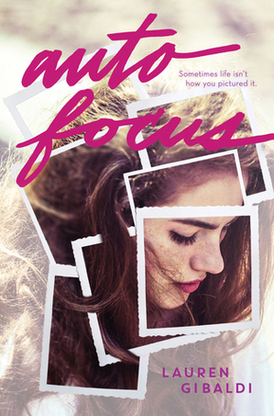 5. Autofocus by Lauren Gibaldi
I also have a blurb on the back of this book, and Autofocus was one of Paste's most anticipated Young Adult novels of 2016. This fantastic novel tackles a subject that isn't explored nearly enough in YA fiction: adoption. Autofocus introduces readers to a teen girl on a quest to investigate her deceased birth mother's history, and the resulting journey leads her down a path of self-discovery, friendship, and sweet, swoony romance. Gibaldi's novel isn't just about adoption and the many "what ifs" that come with it; it's also about finding your place in the world when you're unsure of your past and confused about your future.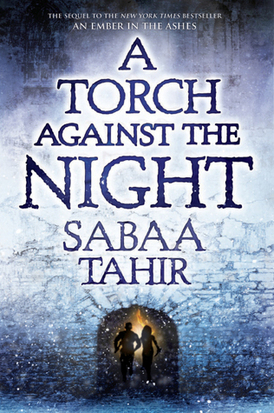 4. A Torch Against the Night by Sabaa Tahir
There's a reason two more books in Tahir's An Ember in the Ashes series are coming our way in 2017 and 2018: the stories she weaves are amazing. Full of political intrigue in a setting that's as awe-inspiring as it is brutal, the series is one that digs into you and doesn't let go. And with the second book, A Torch Against the Night, Tahir doesn't simply bring us back to Elias and Laia's world… she let's us explore it with Helene, offering yet another point of view in the dark novel. It's a fast-paced ride through a realm you definitely don't want to live in—but can't resist reading about.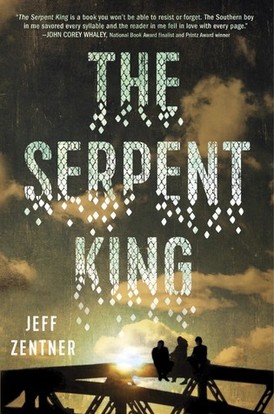 3. The Serpent King by Jeff Zentner
Yet another one of Paste's most anticipated YA novels, The Serpent King delivers a stunning narrative set in the American South. Told in shifting points of view from three very different teenagers, it's a story of close friendships and toxic families, of rising dreams and crushed hopes. At the heart of the story is Dill, a kid haunted by his minister father's fall from grace. How his story connects with his friends, one a famous fashion blogger and the other a staff-wielding geek, is as devastating as it is beautiful. Expect the characters to linger in your mind long after you've closed the book.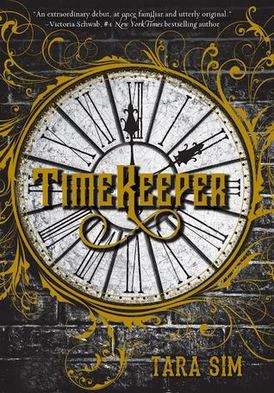 2. Timekeeper by Tara Sim
Sim's Timekeeper might be the biggest surprise of the year. The novel drops readers into a reimagined Victorian world where giant, magic clock towers don't just show the time—they control it. One freezes an entire town when it breaks down, leaving the young protagonist with a frozen father and a mission: save his father, free the town. Mix imaginative steampunk elements with some swoon-filled paranormal romance, and you've got one of the best books released in 2016. Here's to waiting for the rest in the series.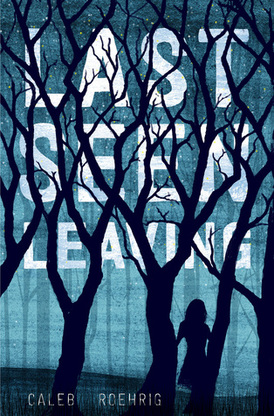 1. Last Seen Leaving by Caleb Roehrig
What happens when you combine More Happy Than Not by Adam Silvera with Far From You by Tess Sharpe?
You get the best YA novel of the year.
In his astonishing debut, Roehrig introduces readers to Flynn, a teen whose girlfriend, January, goes missing. What unravels as Flynn and the entire town seek to solve her disappearance makes for an incredible thriller. See, while the world has its eyes set on Flynn, eager to blame him for January's disappearance and possible murder, he's wrestling with the fact that January has never been right for him…because he's gay.
And no, I didn't just drop a massive spoiler on you, Paste readers. You learn these details in the synopsis, and the story's surprises don't let up. Pick up Last Seen Leaving for a book with LGBTQ+ themes, memorable characters, and shocking twists from a talented new author.
---
For more "Best of 2016" reading recommendations, check out our best nonfiction books and best novels lists.