Jim Gaffigan Bringing New Stand-Up Special Cinco to Netflix, Shares First Trailer
Image via Netflix/YouTube
Comedy
Video
Jim Gaffigan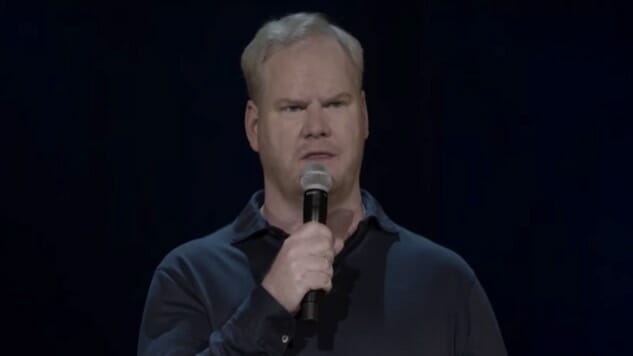 Considering how much Jim Gaffigan risked possibly being a one-note comic with his Hot Pockets routine back in the mid-2000s, it is perpetually astonishing to see not only that he's successfully continued on, but also that he's been able to do so by taking an even bigger bite out of his food obsession.
Of course Cinco, his fifth stand-up special and first to debut on Netflix, has a heaping helping of food talk, but in the newly released trailer, Gaffigan also discusses our television overload, his disdain for morning people and how he has one child for each of his comedy specials (the punchline we won't spoil, but you can probably figure it out.)
It'll be a big year for Gaffigan, who is also starring in season three of Fargo with Ewan McGregor, and appearing in six flicks in 2017. No word yet if he'll be doing the audience voice or not.
Cinco debuts on Netflix on Jan. 10 and you can watch a teaser above.