Watch the Trailer for Rob Huebel's YouTube Show Do You Want to See a Dead Body?
Images from YouTube
Comedy
Video
Rob Huebel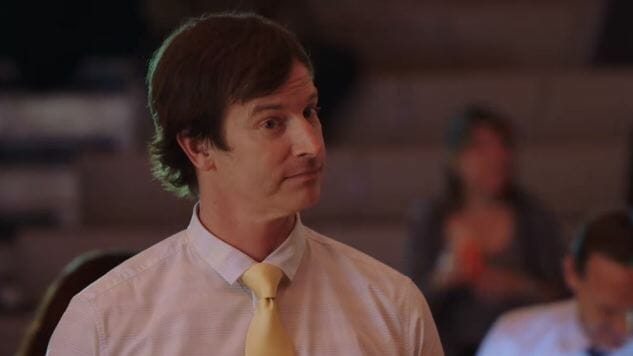 Stars—they're just like us! They upload videos to YouTube, too. You probably recognize Rob Huebel from the 50 million different movies and TV shows he's appeared in, from Transparent and The Goldbergs, to his unforgettable turn in Norbit as "Excited Man on TV." His next big project is going straight to YouTube, though, or at least its YouTube Red subscription service. You know, because every company produces original content now.
If Do You Want to See a Dead Body? seems familiar, that's because it started as a recurring segment on HBO's Funny or Die Presents. Like those shorts, the show sees Rob Huebel take a different celebrity friend to go see a real life dead body in every episode, on a quick adventure that sees absolutely no surprises, mishaps or other comedic shenanigans. Okay, that probably wouldn't be much of a show (although there's probably something very soothing about watching Lil Rel Howery stare at a corpse for 30 minutes), so if this brand new trailer is any indication you should expect all kinds of surprises, mishaps and comedic shenanigans. Just hijinks galore, with that sweet Southern magnolia Rob Huebel acting as guide and occasional tormentor to stars like Danny Pudi, Justin Long, Adam Scott and others.
Do You Want to See a Dead Body? hits YouTube Red on Nov. 15. We'll have our thoughts on the first episode that week, and also keep your eye out for an interview with Huebel right here at Paste in the next couple of weeks.