Exclusive: Colleen Doran Adapts Neil Gaiman's Snow, Glass, Apples for Dark Horse Comics
Art by Colleen Doran
Comics
Features
Neil Gaiman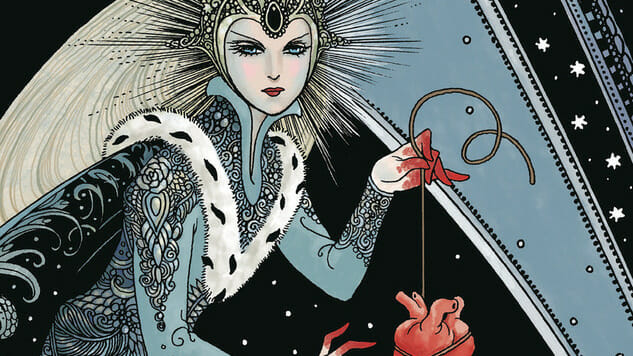 Just last week, Paste brought you an exclusive preview of The Problem of Susan and Other Stories, the next upcoming release from Dark Horse Comics' Neil Gaiman Library. Today, we bring Gaiman fans even more glad tidings: "Snow, Glass, Apples", Gaiman's chilling retelling of the Snow White fairy tale, will join Dark Horse's growing stable of Gaiman adaptations courtesy of The Sandman contributor Colleen Doran, who previously adapted and illustrated Gaiman's Troll Bridge.
In typically topsy-turvy Gaiman fashion, Snow, Glass, Apples portrays a not-so-evil queen desperately trying to stop her wicked step-daughter's "happily" ever after that was never supposed to be. Stopping ever after, however, is no small task…
Gaiman boasts a litany of accolades, including Eisner, Hugo, Bram Stoker, Locus, World Fantasy and Nebula awards as well as multiple New York Times bestseller nods for books like American Gods, Coraline, The Graveyard Book and The Sandman, one of the greatest comic series of all time. Doran, in addition to contributing to The Sandman and illustrating Troll Bridge, is an Eisner and Harvey Award-winning cartoonist and the creator of A Distant Soil.
Snow, Glass, Apples hits comic shops and digital retailers on August 7, 2019, and is available for preorder now. Check out an exclusive first look at Doran's stunning cover art below.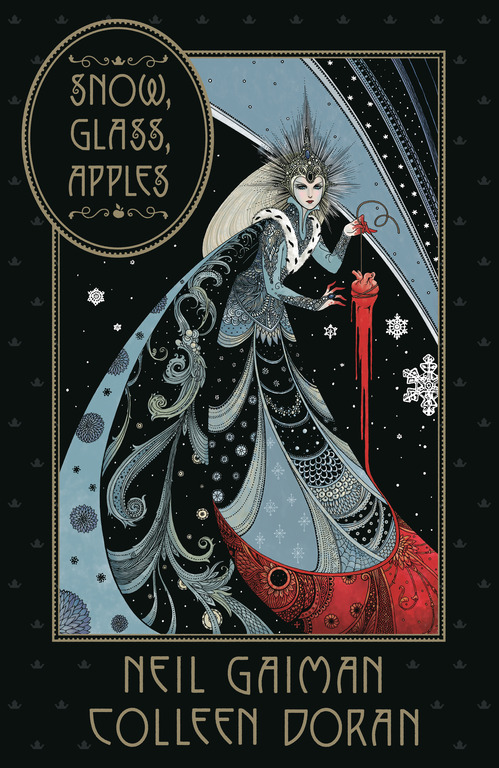 Snow, Glass, Apples Cover Art by Colleen Doran
Snow, Glass, Apples
Writer: Neil Gaiman
Artist: Colleen Doran
Publisher: Dark Horse Comics
Release Date: August 7, 2019
A chilling fantasy retelling of the Snow White fairy tale by New York Times bestselling creators Neil Gaiman and Colleen Doran!
A not-so-evil queen is terrified of her monstrous stepdaughter and determined to repel this creature and save her kingdom from a world where happy endings aren't so happily ever after.
From the Hugo, Bram Stoker, Locus, World Fantasy, Nebula award-winning, and New York Times bestselling writer Neil Gaiman (American Gods) comes this graphic novel adaptation by Colleen Doran (Troll Bridge)!