The India Pale Ale or IPA may have originated in England for export to India, but it's America where the style has thrived, particularly on the West Coast, where the region's hops have made for very flavorful beers. California is also where the Double IPA (or Imperial IPA) was born in the mid-'90s and the style has exploded in the States.
The Double IPA is higher in alcohol content than its predecessor. And while Double IPAs typically have a greater concentration of hops, it takes more malt to reach the typical 8 to 10% ABV, resulting in more complex and distinct flavors.
For the purposes of this list, we only considered American beers marketed as Double or Imperial IPAs and nothing over 10% ABV (sometimes called Triple IPAs). This is obviously only a selection of the scores of Double IPAs from American craft breweries (we couldn't drink them all in one day). A panel a dozen Paste staff, writers and interns of legal drinking age voted, and we ranked our favorites in order. Let us know your favorite Double IPAs in the comments section below.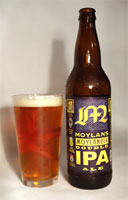 14. Moylander Double IPA
Brewery: Moylan's
City: Novato, Calif.
ABV (Alcohol By Volume): 8.5%
IBU (International Bitterness Units): 90
Bitter as: Wormwood (See Proverbs 5:4)
The verdict: Plenty of hops, but where others tasted of grapefruit, this was more like grapefruit rind—a funky overpowering aftertaste.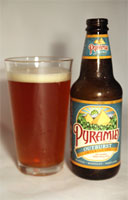 13. Outburst Imperial IPA
Brewery: Pyramid Breweries
City: Seattle
ABV: 8.5%
IBU: 80
Bitter as: A mostly unsuccessful '90s grunge band
The verdict: If this is an imperial IPA, that must be a really tiny empire—maybe the Danes instead of the English. While Pyramid's offering would make a decent IPA, there's not near enough hop flavor to claim to be imperial.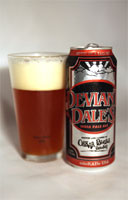 12. Deviant Dale's IPA
Brewery: Oskar Blues Brewery
City: Longmont, Col.
ABV: 8%
IBU: 85
Bitter as: Oscar the Grouch
The verdict: Very floral hoppy taste, but not much else happening here. A decent beer from a great brewery, but doesn't live up its rivals in the tasting.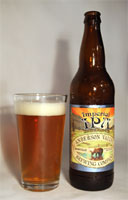 11. Anderson Valley IPA
Brewery: Anderson Valley Brewing Company
City: Boonville, Calif.
ABV: 8.7%
IBU: 90
Bitter as: California, after it falls into the sea
The verdict: The hops are tempered with malts but the result is mild instead of complex—overall not as flavorful as others on the list.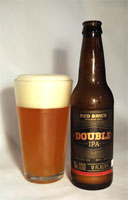 10. Red Brick Double IPA
Brewery: Red Brick Brewing Company
City: Atlanta
ABV: 9%
IBU: 90
Bitter as: Braves fans, most Octobers
The verdict: Part of the Atlanta brewery's Brick Mason Series, this is a solid if unremarkable example of a Double IPA.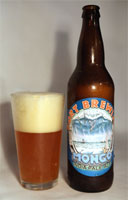 9. Mongo IPA
Brewery: Port Brewing
City: San Marcos, Calif.
ABV: 8.5%
IBU: 99
Bitter as: The giant gingerbread man in Shrek 2
The verdict: Nice blend of floral and citrus hop flavors but a little thin on the mouthfeel. A mild, very drinkable double IPA.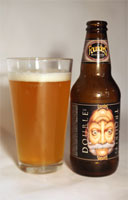 8. Double Trouble Imperial IPA
Brewery: Founder's Brewing Company
City: Grand Rapids, MIch.
ABV: 9.4%
IBU: 86
Bitter as: Michigan football fans, 2008-2010
The verdict: Michigan may be a long way from Florida, but judging by license plates coming down I-85, plenty of snowbirds drive south every winter. The citrus aroma and flavor of Double Trouble bring the sunshine back home.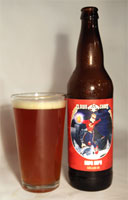 7. Supa Hero IPA
Brewery: Clown Shoes
City: Ipswich, Mass.
ABV: 8%
IBU: Unknown
Bitter as: Mr. Incredible living in suburbia
The verdict: A strong starter, combing double IPA hoppiness with a slight malty sweetness. But it all disappears on the finish.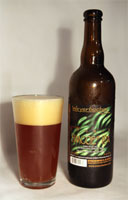 6. Double Simcoe
Brewery: Weyerbacher Brewing Co.
City: Easton, Penn.
ABV: 9%
IBU: 90
Bitter as: That one song by The Verve
The verdict: Super-charged with both malts and a single West Coast hop—Simcoe—this double IPA tastes more like a barleywine. It's a phenomenal beer but very unusual for the style.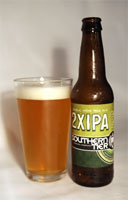 5. 2X IPA
Brewery: Southern Tier
City: Lakewood, N.Y.
ABV: 8.2%
IBU: Unknown
Bitter as: The 353 voters who tried to disband the village of Lakewood, N.Y., in 2010.
The verdict: Southern Tier isn't known for subtlety (their pumpkin ale tastes like it's made with candy corn, and their chocolate ale tastes like it's made with Hershey's syrup). But there's a lovely subtle complexity to the 2X IPA.


4. Ruination IPA
Brewery: Stone Brewing Co.
City: Escondido, Calif.
ABV: 8%
IBU: 100+
Bitter as: Lucifer, first checking out his new digs after the fall
The verdict: This is where we begin a battle of giants among the top four. Ruination is bursting with floral hop flavors without enough malt to temper the bitterness without masking it.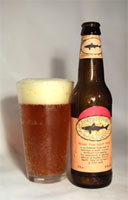 3. 90 Minute Imperial IPA
Brewery: Dogfish Head
City: Milton, Del.
ABV: 9%
IBU: 90
Bitter as: A cloudy day at the beach
The verdict: Again, full hop flavor without the wrong kinds of bitterness. The 90 Minute smells more like caramel than flowers, letting you know that even though Dogfish Head doesn't skimp on the hops, they know how to make a balanced beer.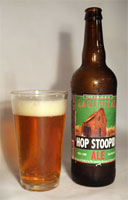 2. Lagunitas Hop Stoopid
Brewery: Lagunitas Brewing Company
City: Petaluma, Calif.
ABV: 8%
IBU: 102
Bitter as: Andy Rooney
The verdict: Lagunitas should just put a grapefruit on the label. Nearly every page of tasting notes reads, "Grapefruit!" next to laudatory words about how delicious this beer is. This is what hop-heads have been searching for, and very nearly took the #1 spot in our tasting.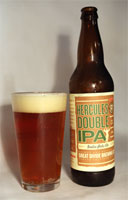 1. Hercules Double IPA
Brewery: Great Divide Brewing Company
City: Denver
ABV: 10%
IBU: 85
Bitter as: A hop-head's dream
The verdict: Like Weyerbacher's Double Simcoe, Hercules is generous with its malts, resulting in a 10% ABV and a complex, well-balanced flavor. Unlike the Double Simcoe, Hercules tastes like a Double IPA with the hops staying on the palate all the way through the aftertaste.