Bar Menus Are A Thing Of The Past, It's Dealer's Choice Now
Image credit: Flickr/ Thomas Hawke
Drink
Features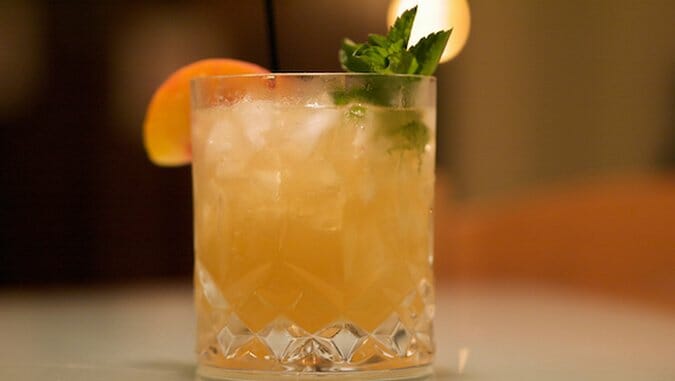 Are you ready to step out of your comfort zone, and step into a bar with no menu? It's a trend that's establishing itself in Berlin at the moment, and can be found in bars across the US too: as patrons you're invited to leave your decision-making skills at home and open yourself up to the possibility of a custom-made drink, inspired perhaps by your own childhood memory, current mood or feeling, stirred into a personalized cocktail. It's like a mood ring in a cocktail glass.
Established bars like Rum Trader in Berlin have earned a reputation for spectacular service, and set the bar (literally) for the ultimate no menu experience. At Rum Trader if you're one of the lucky fourteen patrons who has nabbed a seat inside, you're invited to choose between gin or rum, and a drink is whipped up especially for you, based on your answer to a series of questions. Other craft cocktail bars in the city, like Schwarze Traube and Bar Marques, are adopting the no menu policy as well.
Florian Rupp is the Bar Manager at Bar Marqués, a somewhat hidden bar on Graefestr in Kreuzberg, Berlin. Head for the restaurant of the same name, and look for the stairwell which will take you to the bar in the basement. Rupp told us that at Bar Marqués, the no menu philosophy stems from their desire to provide the best service – it's all about the guest. So how does that unfold at the bar?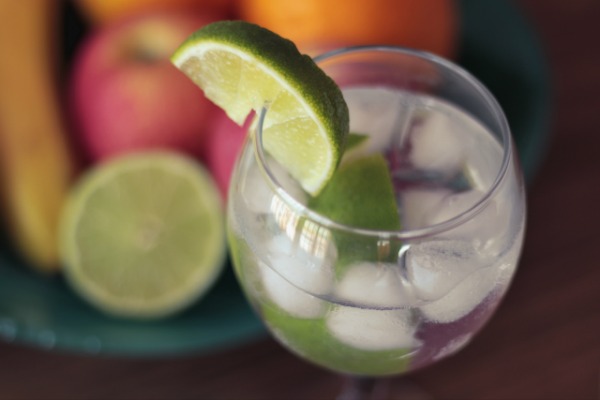 "We are service-focused, and we want our guests to have a conversation with us. Hosting is everything at Bar Marqués and it starts when the guest arrives and ends when he leaves," says Rupp.
"I think the problem often is that people don't understand menus and might order the wrong drinks, because they misunderstand the description. So it's our job to speak with our guests, find out how they're feeling, and figure out which drink they are looking for. Atmosphere is as important as the drinks; we see it more as a service tool. And we can get nerdy about the cocktails from time to time, but that usually just happens if the guest is looking for that experience. Then we either make a suggestion or, through our discussion, we'll just make something. It is our responsibility of course that the drinks are good – if not, we bring something else! In the end it's about detail, and we are kind like translators."
The Bar Marqués opened four and half years ago, and though it was initially run without a menu, over the years a menu crept in to the bar service. When Florian took over last September, he brought back the no menu philosophy.
"We decided to scrap the menu because we like our guests," Florian says. "What's most important, is that it's not about us, it's about the guest and their needs, which is something I don't see too often at other bars."
In the US, Bryant's Cocktail Lounge in Milwaukee claims to have been "reviving the ethos" of the cocktail at their bar for the last 75 years. Their reasoning for scrapping the menu can traced back to Bryant's founder, according to their website, "As a forward thinking mixologist, Bryant's founder Bryant Sharp felt that a cocktail menu limited the choice of the customer by directing them to a few popular choices. In fact, many of our best cocktails would sound a little funny on paper. A cherry bourbon drink with lemon? A green concoction with whiskey, gin, and apricot brandy? Most people would pass right by these drinks without a thought, which would be a shame given these are some of the best drinks in our inventory. We agree with Bryant that it would be a shame to have a menu get in the way of a truly special cocktail experience."
If you can't beat them, join them: while The Berkshire Room, a craft cocktail lounge in Chicago, does have a menu, they have also incorporated an option to forego the menu, with a "Dealer's Choice" so patrons can discover off-menu items created by the Berkshire bartenders. Daring drinkers get to mix and match, selecting a spirit, type of glassware and a flavor profile and then leaving it up to the bartender gods. Benjamin Schiller, the Beverage Director of the Fifty 50 Group, which includes the Berkshire Room, told us why they provide this option to forego the menu.
"The idea behind the Dealer's Choice was to make craft cocktails more approachable to our guests. Quite often, people feel intimidated by unknown and esoteric ingredients that seem to work their way onto cocktail menus, and we wanted to devise a way to cater to as many guests as possible, while alienating none. At first, we thought our Dealer's Choice would be a novelty, a nice accompaniment to the rest of our menu. But we were proven wrong almost immediately. The Dealer's Choice is our most talked about feature, it has been overwhelmingly positively received, and we've carried the concept over to our newest bar, The Sixth."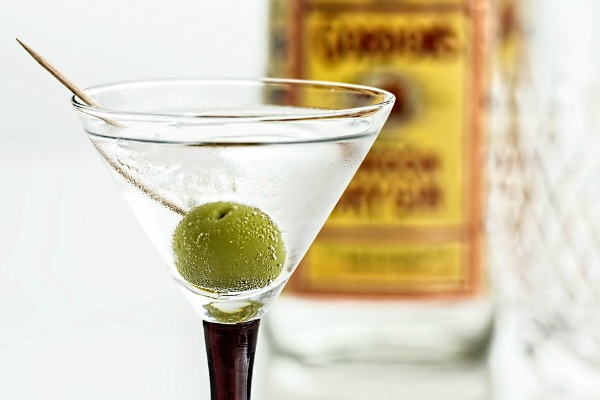 Attaboy Bar in New York has been building its reputation as a no-menu establishment since it took over the former space of Milk & Honey three years ago, with former Milk & Honey bartenders, Sam Cross and Michael McIlroy, at the helm. McIlroy told me by email from Sydney – where they're currently running an Attaboy Pop-up – why they run the bar without a menu.
"We've never had a menu at Attaboy. It's a process we continued from Milk and Honey (which was in the original space), a bar that my business partner, Sam Ross, and I ran for eight years. Sasha Petraske, the late owner of Milk and Honey was already running his bar without a menu, and proclaimed that it was because he didn't get around to printing menus in the early days. What happened though, is that the staff was able to customize every single drink according to personal preference. And this is why we don't have a menu." Attaboy has been a great success, if the rave reviews, and the announcement for planning a Nashville Attaboy at the end of last year, are any indication.
So take a closer look at your local cocktail bar and find out what their stance is on the menu: a humble guide, or a restriction to the creativity of its bartenders and the enjoyment of its patrons? So, what'll it be?