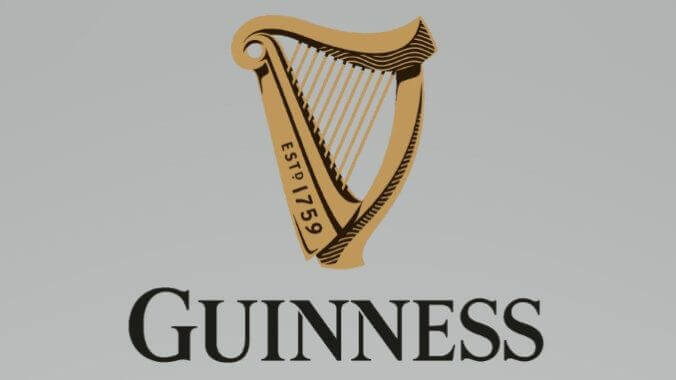 Only five years after it opened following a wave of local drama and controversy, the Guinness Open Gate Brewery outside of Baltimore, Maryland will be ceasing all of its brewing operations and laying off somewhere in the neighborhood of 100 workers. It's curious timing, as parent company Diageo is about to open its Open Gate Brewery location in Chicago this summer, albeit without the large production facility that Baltimore boasted–a facility that reportedly cost around $90 million to open back in 2018. That site will now apparently go unused, although the taproom and restaurant will remain open to guests, and the company will continue "limited brewing" onsite for "select experimental beers" on a 10-barrel pilot system.
"After careful consideration and analysis of our supply footprint, we have made the difficult decision to permanently close our manufacturing facility in Relay, Maryland," Diageo said in a statement. "In order to ensure long term sustainable growth for Diageo, we are optimizing our existing operations across North America to meet evolving consumer preferences."
The Guinness Open Gate Brewery in Maryland was the first of its kind for the brand, an expansion meant to bring the Guinness brand into the heartland of America. The company would not brew its iconic stout or core brands at the facility–those were still imported from the famous brewery in Ireland. Rather, the Maryland location was used as a U.S. figurehead, while producing all bottles and kegs of the company's Baltimore Blonde Lager. One can only gather that the decision to stop brewing there likely implies that the site could not be made profitable in a beer market that is effectively in freefall. Although the taproom has reportedly drawn more than 1.3 million visitors since opening, the brewing facility could no longer justify its existence on the Diageo balance sheet.
Still, it's sobering to see such a huge facility close after the state of Maryland bent over backwards to bring it to Baltimore in the first place. State and local law had to be rewritten to allow for contract brewing in Maryland, a right that had never been codified before, in a process that enraged local brewers when the initial version of the law was written to exclusively benefit the Guinness facility. The entire process left a bad taste in the mouths of many Baltimore-area craft brewers, and now the facility that promised so many jobs for Baltimore-area residents will be closed. It's just one more sign of the difficult era that the beer world has entered.
The upcoming Chicago location for Guinness, meanwhile, will be more of a glorified taproom in nature, with only a small experimental brewing system for creating taproom exclusives. These on-premise sales for brewery taprooms are perhaps the only aspect of the beer business that remains strong, so it's unsurprising to see Diageo's focus remain there.