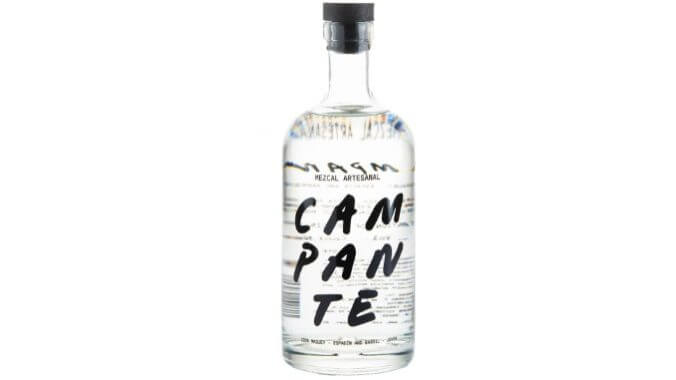 Driven perhaps by the likewise steady expanse of tequila's popularity in the United States, mezcal has for years been one of the country's fastest-growing spirits. Agave spirits have a tendency to function as a conduit in this way—someone tries a margarita for the first time, and starts to develop an interest in tequila. That tequila exploration then leads to the spirit's more idiosyncratic sibling, mezcal, with its frequently more challenging, roasty and herbaceous flavor profile. The truly adventurous may keep right on going to a spirit such as sotol, not made from agave but possessing a suite of complementary flavors that also reflect the natural terroir of Mexico.
Despite its growth, though, mezcal still represents a significant barrier to entry for a certain percentage of the spirit-drinking population. The reason for this barrier revolves both around intensity of flavors and the nature of those flavors, particularly in the dimension of smoke. Because mezcal is produced differently than tequila, from a wider variety of agave species that are roasted in underground pits rather than steamed or cooked in ovens, it tends to possess at least a modicum of smokiness that hints at how its agave piñas were cooked. And similar to how smoky, briny Islay scotch has a tendency to overshadow the diversity of scotch whisky, this particular flavor note colors public perception of mezcal as uniformly smoky—therefore, drinkers who don't like smoke, or are sensitive to those flavors, don't necessarily give mezcal much of a chance.
But like so many other spirits, mezcal cannot be so easily simplified. Even though all mezcal is produced from agave roasted in pits, the "smoke" profile of the spirit can vary wildly, just as the peatiness/smoke of scotch whisky can be present in extremely small or aggressively huge quantities. There are mezcals that smell like you're driving by a huge tire fire, and there are others where the telltale whiff of smoke is barely present at all. Which is to say, if you're into tequila, there's almost certainly a mezcal out there that's right for you. It's just a matter of seeking them out.
Mezcal Campante is one such newer bottle that feels like it's absolutely making a play for the mezcal-curious, but hesitant, consumer. Its approach is very gentle indeed, even by the standards of someone (like myself) whose palate used to be quite sensitive to smoke, before I developed more of an appreciation for it. True mezcal geeks might find this one to be lacking the pure power and more assertive approach they're craving, but I'm pretty sure this bottle is calculated more with the first-time drinker in mind. On that level, it's certainly a success.
This is a joven ensamble mezcal, made from two agave varieties, Espadín and Barril. It was produced at NOM O363X in Ejutla, Oaxaca, by Maestro Mezcalero Raúl Rodríguez Reyes. It's a traditionally produced mezcal, with agave roasted in conical stone ovens, before fermentation in Sabino wood vats, and double distillation in copper stills. It's bottled at the basic 40% ABV (80 proof), with an MSRP arguably on the higher side at $65. This is the one area that stands out to me as being at odds with its objective—it's probably going to be difficult being "introductory" mezcal for newer drinkers when the product carries a premium price point.
Regardless, let's get to tasting and see how this one treats us.
On the nose, I'm getting roasted, salted agave, some orange citrus and more than a little earthiness. The character a consumer might identify as "smoke" is quite mild, though there are some slightly chemical properties that often appear alongside the smoke—a little plastic, or pencil shavings. Returning repeatedly, the nose gets fruitier, with roasted tropical fruits and eucalyptus.
On the palate, this is very approachable indeed—the smoke is quite mild, with none of the tang or astringency it can bring in larger quantities. I'm getting hints of butterscotch and earthy sweetness, along with bruleed grapefruit, eucalyptus and a hint of mango. The texture is nicely silky for a mezcal at the minimum 80 proof, which makes neat drinking a bit more satisfying. It tastes like it would be a great accompaniment to charcuterie and fresh fruit.
All in all, Mezcal Campante isn't particularly complicated, but it's really not supposed to be—it's doing exactly what it's intended to do. The $65 price tag may limit the number of mezcal first-timers who would be picking up a bottle, but those who appreciate mezcal will likely find it a pleasant easy drinker, and an ideal bottle to use to introduce one's mezcal-curious friends to the category.
Distillery: Mezcal Campante
City: Ejutla, Oaxaca
Style: Joven mezcal
ABV: 40% (80 proof)
Availability: 750 ml bottles, $65 MSRP
---
Jim Vorel is a Paste staff writer and resident liquor geek. You can follow him on Twitter for more drink writing.