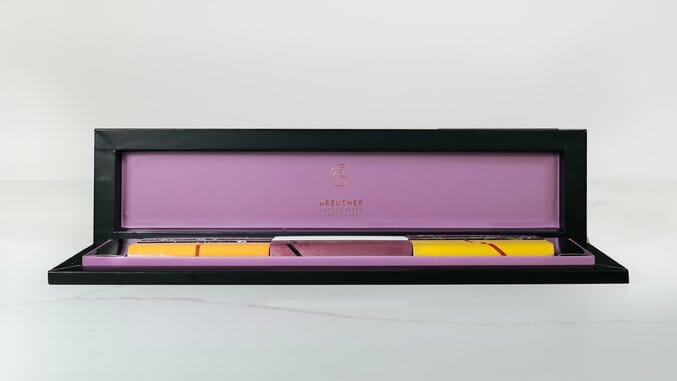 A $1000 box of chocolates? This year tequila giant Patrón teamed up with Gabriel Kreuther to create a chocolate collection like no other. Called The Patrón Alquimia Collection, the limited-edition box of chocolates includes "rare, exquisitely sourced ingredients" along with Patron's finest tequilas.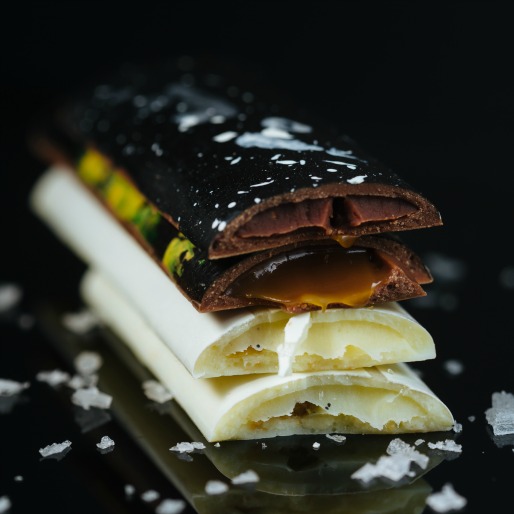 Each piece of chocolate is hand-crafted over three days, resulting in six unique bars and a box of chocolates that retails for a cool $1000. A portion of the proceeds from their sale going to City Harvest. Curious what's inside? Here's a rundown of the bars included:
Albedo (platinum)
Luxurious white chocolate with Tahitian vanilla, raisins soaked in Gran Patrón Platinum, ganache with a sable Breton crunch and Gran Patrón Platinum ganache.
Nigraurum (black + gold)
Marbled milk chocolate with salted caramel ganache of Patrón Extra Añejo 5 Años.
Cuprium (copper)
Shimmering, copper-hued milk chocolate filled with ginger and pumpkin spice and a ganache of limited edition Patrón Extra Añejo 7 Años.
Nigralbus (black + white)
Rich milk chocolate with smooth, tobacco-infused Gran Patrón Piedra ganache with hints of papilla.
Rubedo (crimson)
Chestnut puree with Gran Patrón Burdeos ganache and chestnut confit bites enrobed in
crimson-hued milk chocolate.
Citrinitas (amber)
Quebec forest honey ganache and rare Patrón en Lalique with citrus-almond florentine crumble enrobed in smooth dark chocolate.