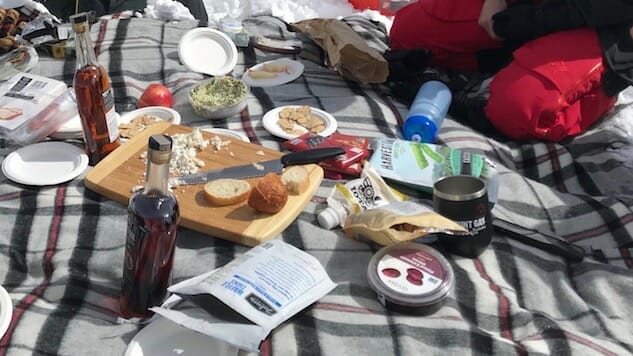 To best celebrate the triumphant arrival of spring, arm yourself with the latest and greatest in all things picnic-related, from insulated drinking vessels perfect for wine or cocktails to a few key items that provide comfort and a touch of class. Because there's nothing better than eating and drinking outside.
Otterbox Elevation 10 Tumbler
$25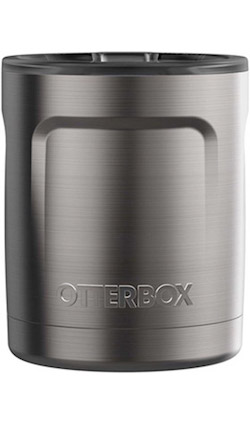 This new drinking vessel is made of 100% stainless steel, and holds 10 ounces in its short and stout structure, complete with a snap-on drink-friendly plastic lid. Better still, the internal copper lining will keep your choice beverage's temperature (hot or cold) for hours longer than it should take you to down it. Think of it as an outdoor-friendly Old Fashioned cocktail glass—or your go-to for a Negroni or Moscow Mule (because…copper).
---
Bambu Classic Cutting and Serving Board
$22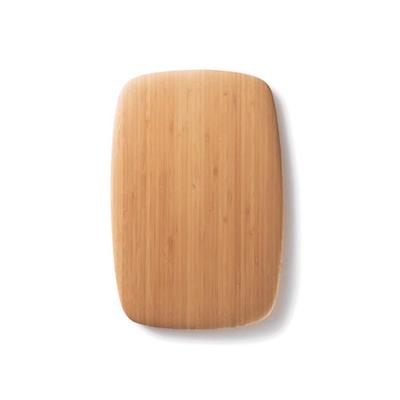 Nothing beats the intricate grain patterns and live edge beauty of olive wood cutting boards, but they tend to run a bit heavy, which is a drag when you're trying to pack light. Instead, go for one of Bambu's classic cutting and serving boards. The slightly beveled edge and loose oval shape make it easy to stash, with a hand-finished surface with a food-safe oil treatment that will dress up whatever you're serving.
---
Stanley Go Tumbler with Ceramivac
$35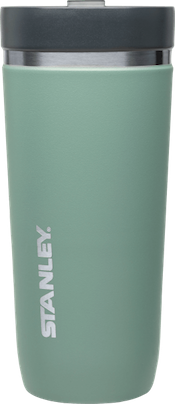 How a drinking vessel feels in your hand matters, which is why Stanley has added a smooth-fired ceramic exterior over stainless steel, making the Ceramivac 100% BPA free and dishwater safe. Double-vacuum insulation will keep your 24-ounce drink cold for up to 40 hours (!!) and warm beverages hot for six. Post-picnic coffee all around.
---
Rumpl Puffy Blanket's Iceland Print
$129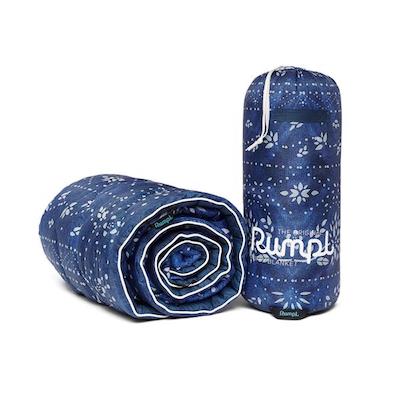 Rumpl's puffy blankets use the same technical materials found in high-end sleeping bags and puffy jackets, making them an ideal platform to keep sand, dirt, and the myriad outdoor elements far from your festivities. The 20D ripstop nylon shell also comes with a DWR coating to resist water, dirt, and odor, utilizing cool patterns that'll also dress up your bed. Go for the new Iceland Print, inspired by photos taken by a Rumpl ambassador while skiing in Iceland's Westfjords.
---
Aladdin Earthscapes Fresco Twist-and-Go Vacuum Bottle
$25

Pair your perfect picnic sunset with a bottle that'll compliment the scene. Aladdin's Earthscape series of bottles were inspired by nature, with bold, graphic finishes like the setting sun. The vacuum-sealed insulation will keep beverages cold for 10 hours—and iced beverage frosty for 18, with leak-free stainless steel construction. Better still, the two-way lid—one at the narrow mouth, the other at the bottle's widest point—makes it easy to put drinks on ice, and then control your pours.
---
Alite Three-Legged Mayfly Chair
$105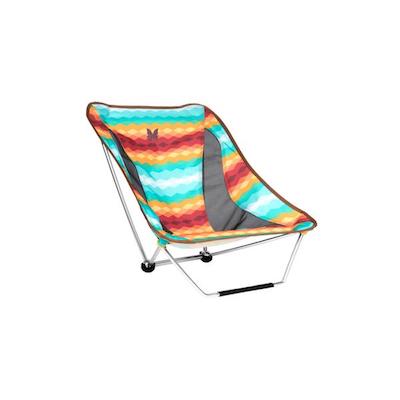 Using the same pole architecture seen in tents, the Mayfly chair breaks down into a modest pouch for easy transport, only to become a plush seat when you're ready to dine, with a breathable nylon sling that can hold up to 250 pounds. The wide front leg allows for stable sitting in variable terrain, while the rear two legs let you rock back a bit—much like Alite's two-legged Monarch cahir, which the designer described as the "six pack chair" because you can't sit in that one after you toss back more than a few. It's low-to-the-ground profile also makes it music festival-friendly.
---
Stanley Master Flask
$35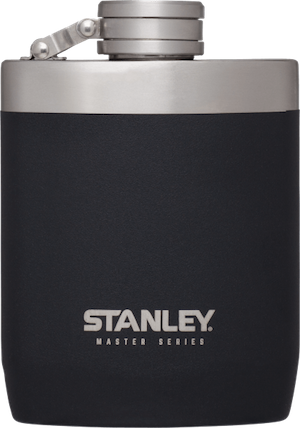 The eight-ounce Master Flask is Stanley's most expensive flask—and it shows, with a sleek black powder coat exterior and a tool-styled finished cap that stays attached when you're sipping. Made of 1mm stainless steel, it's dishwasher safe and leak-proof. And, as Stanley helpfully instructs, can be deep-cleaned by pouring a quarter cup of uncooked rice inside, adding three ounces of distilled vinegar, shaking it, then letting it sit for 10 minutes before shaking again, and rinsing it out with warm water.
---