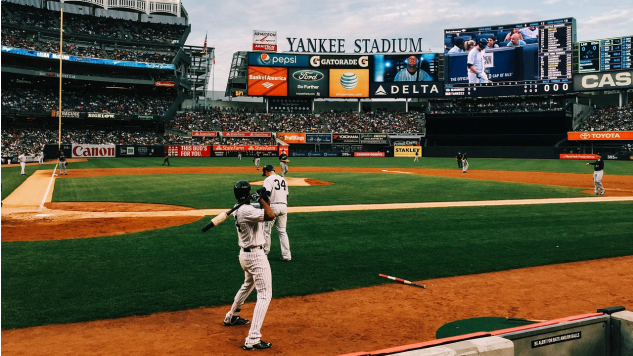 During a media event on Monday, the New York Yankees showed off a new development in the world of stadium beer – a machine that would print the faces of its players on top of the foam.
The whole printing thing on the top of coffee (and beer) has been happening for a while now, but it hasn't happened in major league baseball, and it won't now.
Apparently, the MLB heard about the stunt and reminded the team that active players aren't allowed to be involved in the advertisement or promotion of alcohol, reports The Washington Post.
Almost too cool to drink. Almost. @Yankeespic.twitter.com/ia0skiGBfw

— Blue Point Brewery (@BluePointBrewer) March 26, 2018
The images were printed on Blue Point beer during the event, and the Yankees had suggested the beers would be available throughout the season.
While you won't find them at the ballpark this year, you can find the machines that did the printing at a number of other places. Made by a company named Beer Ripples, the idea was popular enough during the media day that we wouldn't be surprised if we saw some unauthorized Yankee-themed beer pop up somewhere else instead.