Tasting: 3 Core Single Malt Whiskies From Mortlach (12, 16, 20 Year)
Photos via Diageo
Drink
Features
whiskey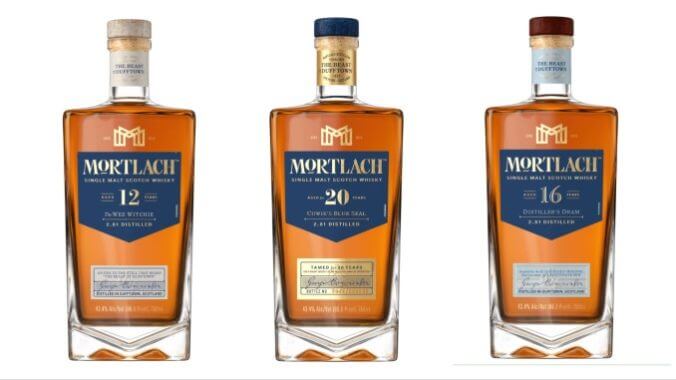 I imagine it could be perceived as either endearing or confounding the way a spirits industry like scotch whisky has a tendency to venerate its history and traditions to the point of preserving the idiosyncrasies of a founder or distiller, hundreds of years later. So it is with a distillery such as Mortlach, not the most widely known outside of Scotland, but known to malt whisky geeks for its unusual distillation process, a relic/remnant of the process put into place by distiller Alexander Mitchell Cowie in 1897. His odd use of six differently sized stills and combination of blending and redistillation techniques still results in each bottle of Mortlach being labeled as "2.81 times distilled" to this day–the type of little quirk that helps set a brand apart, but also grounds it in a flavor profile that stretches back for decades.
Of course, historically not a lot of drinkers had regular access to single malt whiskies coming from Mortlach, as the brand was best known as an important component in blends from Johnnie Walker. Ownership at Diageo began to take more of an interest in Mortlach as a potential stand-alone brand in the 2010s, establishing several single malt brands that didn't quite manage to find a permanent place in the market. The lineup was redesigned starting in 2018, giving us the Mortlach core roster as it more or less exists today. That's what we're tasting today.
When the distillery's name comes up, though, the one thing a casual observer is likely to note is all the "beast" and animal references. These are in reference to the Speyside distillery's flavor profile, often described over the years as being wild or animalistic, "meaty" in the parlance of scotch drinkers. This association has stuck with Mortlach over the decades, though it's a little hard to say whether it's still really a relevant way to describe the brand–older drinkers describe the "meatiness" of Mortlach as a component that existed much more prominently in one-off expressions from independent bottlers that were more common before Diageo began releasing year-round bottles from the distillery. The more modern bottles are reportedly on the milder side, though references to the "meatiness" of Mortlach still permeate the brand's marketing materials. We'll just have to see for ourselves.
---
Mortlach 12 Year "The Wee Witchie"MSRP: $55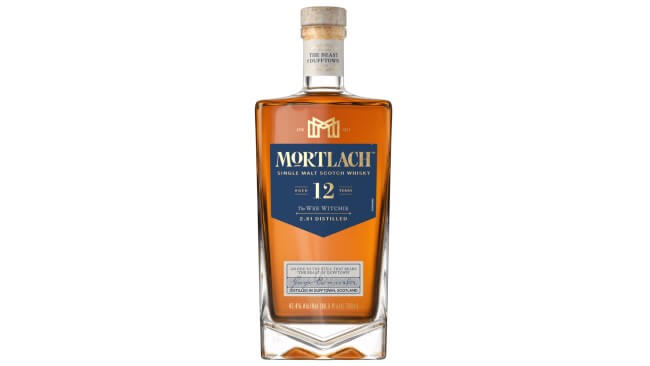 The entry level flagship from Mortlach is matured in a combination of ex-American and ex-European sherry oak, and like all three of the expressions it weighs in at 43.4% ABV (86.8 proof). Its MSRP interestingly hasn't really changed since its introduction to the market in 2018, despite inflation, meaning that although it may have seemed a little on the expensive side when it was first released, it now likely would register to the average consumer as an above average value for an age-stated flagship malt, particularly one with several styles of cask aging. Funny how a few years of rampant price increases across the market will change one's relative perception there.
On the nose, The Wee Witchie displays juicy red fruit and toffee, along with pronounced barrel char. There's dark stone fruit and citrus, but it also seems slightly hot on the nose for the relatively low proof here. On the palate, meanwhile, the roast is also quite present–I'm assuming this is a component of the American oak–with a slight smokiness and savory herbal tones that are perhaps adjacent to the "meatiness" that is so often evoked with the brand. I'm getting some sweet honey and traces of red fruit, but big char and espresso roast really push their way into center stage. There's also significant oaky astringency, and overall perhaps a more aggressive wood profile than you would expect for a flagship brand. This one is a bit of a head-scratcher.
---
Mortlach 16 Year "Distiller's Dram"MSRP: $145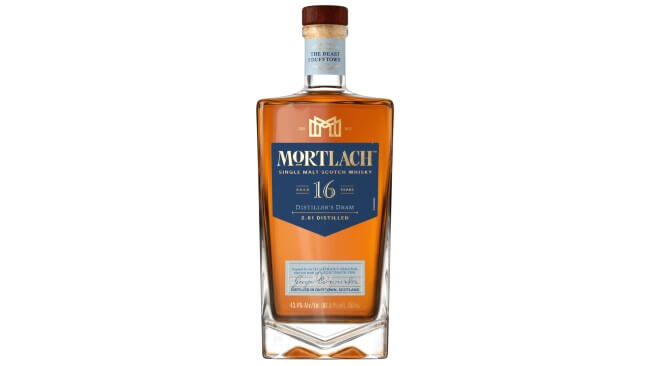 A few more years, and a big jump in MSRP. I'm not sure if this expression, the Distiller's Dram, has changed since this lineup was first introduced in 2018, or whether some of the earlier reporting is simply incorrect, but earlier tasters describe this as another blend of ex-bourbon and ex-sherry casks, while the company says this one is exclusively matured in sherry casks. I'm inclined to believe the latter, because from color alone one can see that this is the darkest expression of the three, and it seems to have interacted with a lot of sherry oak.
At first, the nose on Mortlach 16 Year seems a bit hard to place for me–it's nutty but also herbaceous, with a more exotic citrus this time around evoking blood orange. There's some familiar sherry character, but also elements I can't really place. After tasting the spirit, though, it seemingly unlocks the nose–now I'm suddenly getting the bigger vinous sherry character, with big dried fruit and greater maple and vanilla sweetness. On the palate, this is viscous and very smooth and full in terms of texture, having been substantially transformed. Big roasted nut flavors mingled with the oxidized winey tones, with dried fruit, blood orange and raisin. It manages to finish on a note that is at least relatively dry, rather than just being a big, sweet fruitcake bomb. With that said, this is unabashedly the most sherry forward of the three.
---
Mortlach 20 Year "Cowie's Blue Seal"MSRP: $270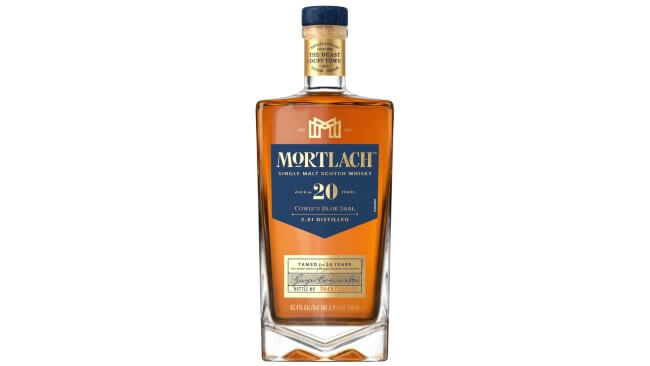 A very pricey dram here, but it turns out to be a lovely one. This is also reportedly matured exclusively in sherry casks, but it's far less dripping in sweet and fruity aromatics than the 16 year was. Rather, the 20 year takes a more elegant approach as one might expect, though the $270 asking price is pretty painful. One might be hoping for a higher proof on this expression, although that is quite hard to come by with such an age statement. It is what it is.
On the nose, it's interesting how there isn't really a ton of sweetness here. What I'm getting instead is a more gentle, toasty maltiness, paired with expressive antique oak, leather, dried herbs and hints of nutty cacao nibs. On the palate, the dark fruit blooms more notably, with jammy blackberry and raspberry, complemented by spicy oak, baking spice and mild to moderate sweetness. The nutty cocoa and honeycomb are held in moderate check, with the palate becoming a celebration of old oak and eventually Christmas spices. All in all, this is very well balanced between its elements, and it drinks absolutely effortlessly, with all that time having smoothed away any rough edges from the ethanol present in the 12 Year. The overall effect is excellent; a gem really, though the price point does make one wince.
All in all, I do appreciate that the bottles of this Mortlach line are all nicely distinct from one another. It's still hard to put a finger on exactly how "meatiness" enters into the equation, but even without being able to double down on that word, it's a brand that stands out from so many other Speyside distilleries.
---
Jim Vorel is a Paste staff writer and resident beer and liquor geek. You can follow him on Twitter for more drink writing.