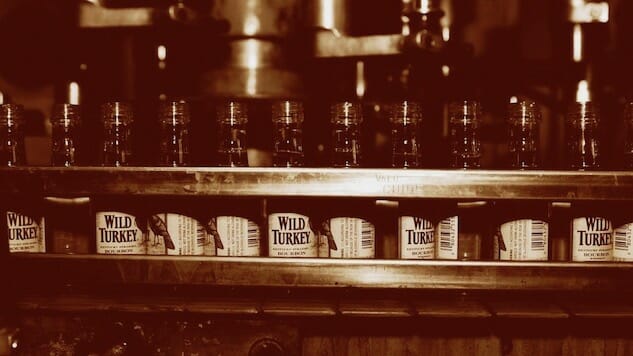 Wild Turkey's recently-announced partnership with Matthew McConaughey, who collaborated with the distiller on their Longbranch Bourbon, might've provided a few news-worthy headlines (or at least newsish-worthy), but those stories might've overlooked one very important detail: Wild Turkey has been in the distilling game since 1891, weathering Prohibition, decades of ownership and transition, and tireless competition. And while the brand may not be as hip as some of the trendier boutique distillers—at least not until a crew of Millennials embrace Wild Turkey with the same irony that blessed PBR—the Kentucky-based distiller really knows how to make really good bourbon.
Its latest release offers perfect evidence of that fact. When looking for inspiration into the next release in their Master's Keep series, Wild Turkey's Master Distiller Eddie Russell peered into his father's 64-year legacy as a bourbon sage and distilling legend and decided to revive the limited-release Wild Turkey Sherry Signature. As its name implies, that original bourbon (released in the early 2000s) was sherry-infused and finished in Oloroso sherry casks for 10 years. Eddie's aptly-named Revival follows a similar path, though it wasn't an easy one. Eddie felt adamantly that the sherry casks he'd use to age this new bourbon had to be at least 20 years old to deliver stronger flavors and fruit notes. Loads of younger barrels were available, but he knew that you can't fake the qualities of age. That led him to Jerez, Spain, and on a scavenger hunt to find the ideal barrels. At times, it felt like a fool's errand, but persistence paid off when he found someone who had a cache of older Oloroso barrels.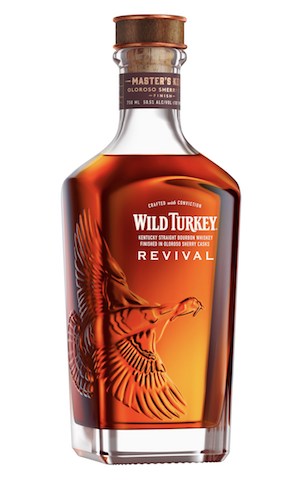 Back in Kentucky, Eddie used bourbon stocks that had been aged for 12 to 15 years as the base, and then finished the spirits in the sherry casks. A decade later, 1,600 cases were released—and they're sure to be coveted by serious bourbon collectors.
The new Wild Turkey Master's Keep Revival pours a beautiful caramel color, with notes of cherry on the nose, paired with oak and orange zest. The aging in the older barrels definitely delivers, with an abundance of oak, stone fruit, and spice. It drinks shockingly smooth, with an almost creamy texture that's nicely complimented with just the right measure of burn (especially when compared to other bourbons and whiskeys aged in sherry casks). The finish lingers with an almost tongue-tingling sensation. It begs to be sipped slowly, neat or with a few drops of water to open up the flavors and aromas, and is dangerously drinkable—but not because of its ABV. At 101 proof, the alcohol content is on point with other bourbons. But at $150—more than $100 more expensive than that McConaughey collaboration—you don't want to rush through the bottle. Instead, approach the Revival not as something to pick up on a whim, but as an "investment" spirit, one you can savor for as long as your patience will allow.