There you are, in the wine aisle, confronted by one zillion bottles. Each of them is communicating with you – each of them very much wants you to take it home with you. And each one, unless you are a pretty dedicated wine drinker with a good memory, is a mystery.
How do we choose? Price? Region? Color? Label?
Well, the tireless researchers at wine.net have delved into this topic to find out why Americans choose the wine they do, and as it turns out, it all matters. We have both legitimate preferences and subconscious prejudices. According to the survey, most of us consider the label when purchasing a bottle, as well as the shape and color of that bottle.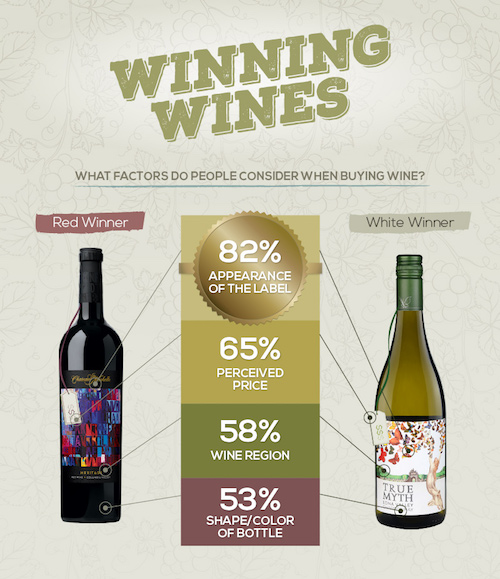 Me? Italy over France, unless it's a rosé; red or white depends on what we're eating, and I'm alarmingly vintage-proof. Unlike 42% of the respondents in this survey, the wine's vintage means almost nada to me, even though I know climate conditions and other variables make the same wine different from one year to the next. I have my exceptions – I will always have my head turned by an aged white, especially if it's a varietal people usually drink young. Thanks to a handsome fella in a Roman enoteca, I now know that Soaves and Sauvignon Blancs turn into fabulous treasures, not vinegar.
Label designers, take note: whimsy wins. I'd buy True Myth Chardonnay over most anything on a supermarket shelf because I happen to know Christian Rougenant couldn't make a bad wine if he tried. Survey participants chose it because its butterfly-spattered label appealed to their senses more than the French Stodge School (sorry, Puilly-Fuissé!) or the plain-Jane "It's What's Inside That Counts" style of Te Koko Cloudy Bay's label.
And apparently, gender matters too.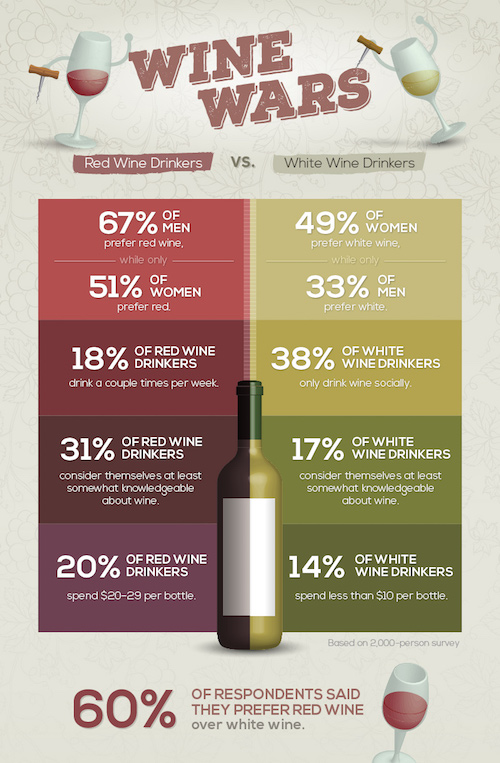 Oh, and there's a good chance that if you're buying wine, you're buying it at the grocery store, not a specialty wine shop.
To see how you size up, head over to wine.net and check out the survey.