Sam Worthington's Family Vanishes in Netflix's Fractured Trailer
Photo by Eric Zachanowich/Netflix
Movies
News
Fractured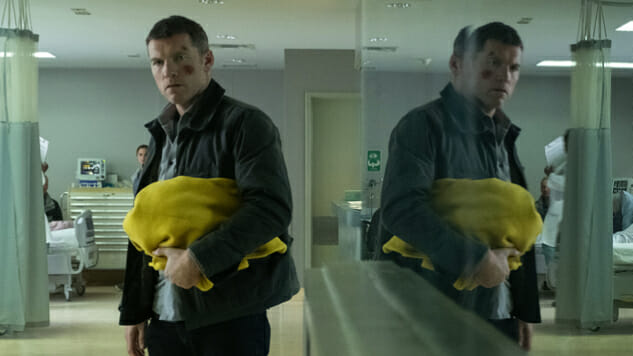 Netlix is on a roll with the spooky movies—right in time for Halloween. The trailer for their new Sam Worthington flick Fractured is two minutes of eerie and disturbing, set in a hospital for that extra level of disturbing.
Worthington plays Ray Monroe, who with his wife Joanne (Lily Rabe) rush their daughter (Lucy Capri) to the emergency room of a nearby hospital after she is hurt in an accident. After being sent away for further testing, his wife and daughter mysteriously vanish and all records of their visit disappear. Ray's concern turns into a desperate race to find his family and discover the truth of what happened to them.
Fractured is written by Alan McElroy, directed by Brad Anderson (The Call), and also stars Stephen Tobolowsky and Adjoa Andoh.
Fractured debuts on Netflix Oct. 11. Check out the trailer below.