Dacre Montgomery Says the Power Rangers Sequels Are Dead, and That the Franchise May Be Rebooted
Movies
News
Power Rangers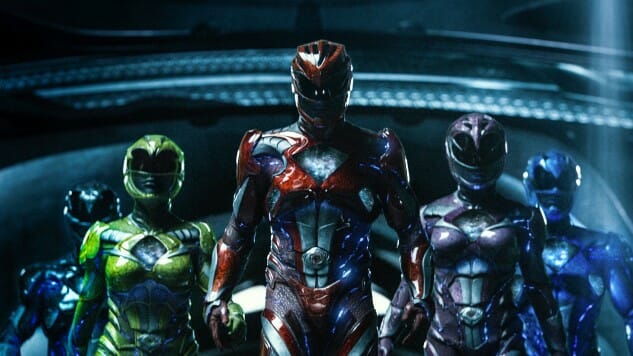 Do you ever wonder if maybe the thought even occurs to film producers for more than a moment, after a film bombs at the box office: Maybe this doesn't need to be rebooted again, two years later? That when something like 2017's Power Rangers seemingly does a pretty good of showing that audiences aren't particularly interested in a piece of IP, we could just move on instead of trying again? Wouldn't that be grand?
Nah. What was I thinking? Everything needs to be constantly rebooted, because there isn't an original thought left on Earth for proper exploitation. So let's talk about some more Power Rangers.
Actor Dacre Montgomery, currently having a major moment in his portrayal of Billy in the third season of Netflix's Stranger Things, also played the Red Ranger in the 2017 Power Rangers reboot. Yesterday, during a Stranger Things-related AMA on Reddit, one fan brought up the Power Rangers topic, only for Montgomery to shoot down the possibility of a sequel starring himself. Rather, he said, Hasbro is looking to reboot the series, albeit with a new cast. As he wrote then:
"I think there is a [Power Rangers] movie in the works but it's not with me and the cast. So yes [another Power Rangers movie will take place], but not with us."
This comes about as a result of current Power Rangers property owners Hasbro taking the film rights for the series away from Lionsgate, makers of the 2017, and to Paramount instead. The fact that Lionsgate was originally planning on doing a five or six-movie arc with the property gives you an idea of just how disappointed they must have been with the film's lukewarm reception. It's kind of difficult to believe that Paramount is going to do any better, especially starting over with a new cast.
For its various failings, the 2017 film assembled quite a cast of up-and-comers, all of which have gone on to bigger things since the film. Montgomery obviously has a starring role on Stranger Things. Naomi Scott just appeared as Jasmine in Disney's Aladdin. Becky G's music career is thriving. Ludi Lin is an up-and-coming action star who may find himself in the title role of Marvel's Shang-Chi. And RJ Cyler has been starring in both MTV's Scream and the CW's Black Lightning. You're telling us Paramount is going to put together a cast with more bonafides than that, in order to pull off a different result?
Maybe some things should just stay dead, regardless of how many action figures you'd like to sell.