Supergirl Is Getting Her Own Movie
Art by Joëlle Jones & Kelly Fitzpatrick/DC Comics
Movies
News
Supergirl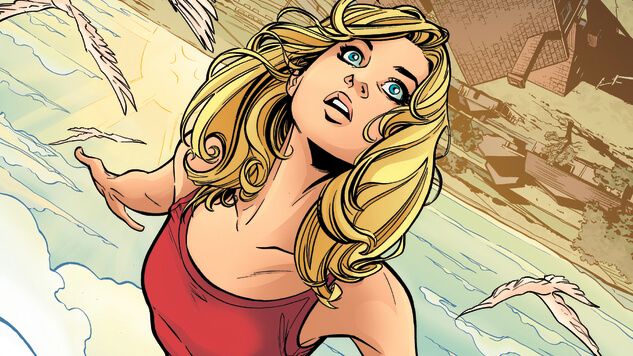 Supergirl is already a small-screen staple. Now, after almost 35 years, she's returning to the big screen.
Warner Bros. and DC Entertainment are in the early stages of fielding a Supergirl feature-length film, Deadline reports. There's no producer or director signed on yet, but 22 Jump Street writer Oren Uziel will serve as scriptwriter.
Following a trilogy of Superman movies, Supergirl made her own silver screen debut in 1984 with the film starring Helen Slater (as Supergirl), Mia Farrow, Faye Dunaway and Peter O'Toole. Melissa Benoist plays the character on The CW's Supergirl series, now gearing up for its fourth season. Season three finished airing in June.
Kara Zor-El, aka Kara Danvers, is Superman's cousin and shares all of his superpowers. Her character first appeared in DC's Action Comics in 1959. DC has a good track record for helming record-smashing, female-led films, too: The ground-breaking Wonder Woman earned more than $412 million domestically against its $149 million production budget, according to Box Office Mojo.
Elsewhere in the DC universe, the Joker is getting his own origin story (out in October of 2019), with Joaquin Phoenix playing the titular villain. Also on the slate is Aquaman (out Dec. 21), Shazam and the Margot Robbie-starring Birds of Prey (production kicks off in January, per Deadline).
Earlier this summer, best-selling author Mariko Tamaki penned a Supergirl origin story for DC called Supergirl: Being Super. We sat down with the author, and you can read the conversation here.