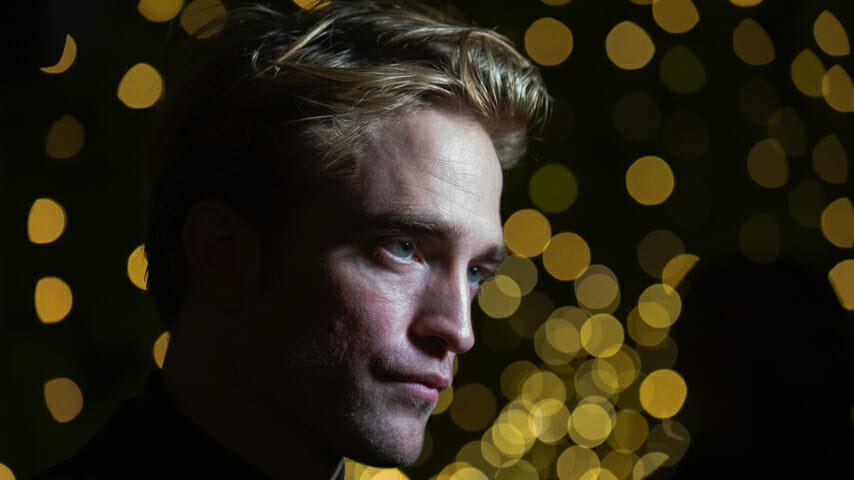 "Everything We Know about … " is Paste's series of deep dives into the forthcoming projects we're most excited about. Explore them all here.
One of pop culture's most iconic characters is returning to silver screens in a live-action, standalone studio tentpole for the first time since 2012's The Dark Knight Rises: none other than The Batman, the next Warner Bros.-DC Comics blockbuster to feature the Caped Crusader. Perhaps that wouldn't be as exciting if Spider-Man hadn't already set the standard for superhero overexposure, with just five years between 2007's Sam Raimi-directed, Tobey Maguire-starring Spider-Man 3 and 2012 reboot The Amazing Spider-Man, which featured Andrew Garfield in the title role. A nine-year gap between solo superhero iterations feels far longer by comparison.
There are quite a few years on either side of this project, and far more uncertainty than one would expect, given the overwhelming success of the Christopher Nolan Batman films. The Batman has been in the works since 2014, its director, script and star all fluctuating in the interim, and it won't see theaters until 2021. Much has changed during the film's development, but it remains a key title for DC, who have begun to gain some much-needed momentum with the successes of Wonder Woman, Aquaman and Shazam! (Justice League, Ben Affleck's final turn as Batman, also debuted somewhere in there—they can't all be winners). They need The Batman to soar.
With that in mind, let's take stock of everything we know about the The Batman so far, from its humble origins as an Affleck picture to its much-anticipated introduction of a new generation's Dark Knight.
---
The Batman Begins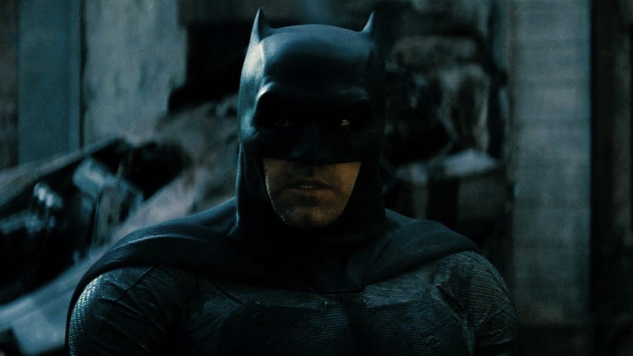 Behold Batfleck, in all his visibly uncomfortable glory
We first got wind of an Affleck-starring Batman standalone back in fall 2014, when Warner Bros. then-studio head Kevin Tsujihara laid out DC's ambitious 10-film slate that extended to 2020, with undated Superman and Batman solo movies also in the mix. Affleck entered talks for the project the following year, with Warner Bros. tapping him to star in, co-write (alongside DC's Geoff Johns) and potentially direct the film after finishing work on Live by Night (a film you have forgotten existed, and for good reason).
Affleck made his debut as Batman in Zack Snyder's 2016 two-hander Batman v Superman: Dawn of Justice, which constituted DC's early attempts to build out the (unofficially titled) DC Extended Universe. Despite the film being laughably bad—though Affleck's debut performance as Bruce Wayne/Batman was generally approved of— Tsujihara confirmed in April 2016 that Warner Bros. would still move ahead with Affleck's Batman standalone. Suicide Squad followed in Batman v Superman's footsteps later that year, meeting with widespread critical revulsion and an incongruous degree of commercial success, and featuring a second (small cameo) appearance from Batfleck.
Late 2016 and early 2017 brought us our first substantive details of Affleck's film: Johns teased Joe Manganiello's Deathstroke as the standalone's antagonist (he would later make a cameo in Justice League's post-credits scene), and Affleck confirmed The Batman's title, giving it a characteristically enthusiastic endorsement: "That's what we're going with now. I might change it," he said at the time, also revealing, "We're working on the script. The script is going well, I'm really excited about it." If you think that sounds half-hearted on paper, just wait till you hear him say it!
Affleck began sowing doubt about his directing The Batman in January 2017, telling The Guardian, "That's the idea. But it's not a set thing and there's no script. If it doesn't come together in a way I think is really great I'm not going to do it." Word of his stepping back from the film followed him onto Jimmy Kimmel Live!, where he appeared to promote Live by Night—remember? From earlier?—and reaffirm his plans to direct the film, telling Kimmel:
I'm going to direct the next Batman. We're working on it. It's one of those things that's really frustrating because like Live by Night took me a year and a half to write it and get it ready. And I worked really hard. It's just nobody gave a shit! Nobody was like, "Where's Live by Night?" But with Batman I keep on getting, "Where's the fucking Batman?!" And I'm like, "Whoa, I'm working! Give me a second!"
Cut to three weeks later and Affleck was out of the director's chair, in what was reported to be a mutual decision by Affleck and Warner Bros. Affleck, who was then still set to star in the film, said in a statement:
There are certain characters who hold a special place in the hearts of millions. Performing this role demands focus, passion and the very best performance I can give. It has become clear that I cannot do both jobs to the level they require. Together with the studio, I have decided to find a partner in a director who will collaborate with me on this massive film. I am still in this, and we are making it, but we are currently looking for a director. I remain extremely committed to this project, and look forward to bringing this to life for fans around the world.
Reports at the time pinpointed War for the Planet of the Apes filmmaker Matt Reeves as a key name on Affleck and Warner Bros.' shortlist to step in and direct the film, and, sure enough, Reeves signed on the following month, saying in a statement, "I have loved the Batman story since I was a child. He is such an iconic and compelling character, and one that resonates with me deeply. I am incredibly honored and excited to be working with Warner Bros. to bring an epic and emotional new take on the Caped Crusader to the big screen."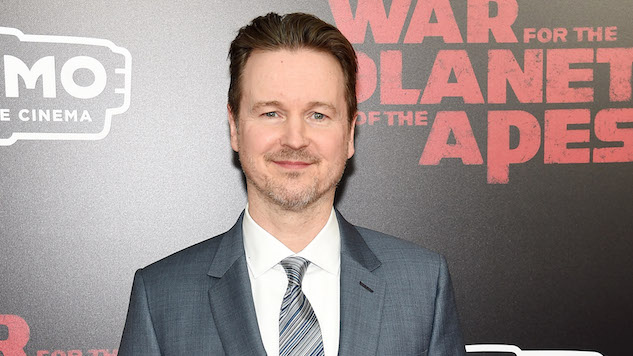 Reeves, whom we can only assume Affleck wrote into his will as a token of eternal gratitude for taking this movie off his hands
Meanwhile, Affleck's connection to not only The Batman, but also Batman in general, continued to splinter: Even as Reeves took over directorial duties from his star, rumors swirled that Affleck wanted out of the project entirely, and in March, reports revealed that the film's script, penned by Affleck, Johns and Chris Terrio, was being "rewritten from the ground up." By the time summer rolled around, Reeves and company had moved on from the Affleck script entirely, with the director explaining on MTV's Happy Sad Confused podcast, "No, it's a new story. It's just starting again. I'm excited about it. I think it's going to be really cool." Affleck refused to give up the ghost at 2017's San Diego Comic-Con, saying in a panel discussion, "Let me be very clear: I am the luckiest guy in the world. Batman is the coolest fucking role in the entire universe … Matt Reeves doing it, it's like, I'd be a fucking ape on the ground for Matt Reeves, much less Batman … So I'm really blown away and excited, and it's a great time in the DC Universe."
But in November 2017, Zack Snyder and Joss Whedon's Justice League opened and flopped both critically and commercially: Notching a lackluster 40% on Rotten Tomatoes, the movie maxed out at only $229 million in U.S. gross against a reported production budget of $300 million. (Why folks are still clamoring for the infamous Snyder cut nearly two years later is utterly beyond us.) With Justice League a dud, DC Films underwent a staff shakeup in the hopes of firming up what forward momentum the DCEU had mustered to that point.
A more major shakeup occurred in January of this year, when Affleck finally stepped away from The Batman to let a new tall, dark and handsome actor take over the iconic role, shifting his focus to other much-anticipated projects, such as … question mark?
Excited for #TheBatman in Summer 2021 and to see @MattReevesLA vision come to life. https://t.co/GNgyJroMIO

— Ben Affleck (@BenAffleck) January 31, 2019
Affleck explained his decision during another appearance on Kimmel in February, telling the late-night host, "I tried to direct a version of it and worked with a really good screenwriter, but just couldn't come up with a version, I couldn't crack it. So I thought it was time to let someone else take a shot at it."
Someone else, indeed. But who?
Populating Gotham
With Affleck out of the picture, The Batman was without a Batman, and updates on the film were scarce for months to follow. In retrospect, Reeves and Warner Bros. appear to have made the most of the opportunity afforded by the film's complete reset, with the former working on cracking The Batman's script and the latter seeking the new Dark Knight. Coming off this fresh start, they jumped back into the spotlight with a key decision: casting the Batman, of course.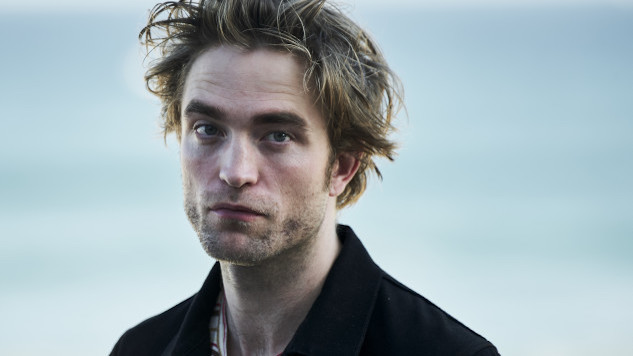 Pattinson, pictured moments after waking up from his first night sleeping upside-down like an actual bat in preparation
Robert Pattinson was first reported to be in talks for the role in mid-May, with Variety's initial report calling him "the top choice for the part" and adding that he was cast even as "even as Reeves continues to polish a final version of the script." RPats officially became RBats later that month, putting pen to paper to seal his deal with Warner Bros. The Twilight star, who has since worked with a litany of critically acclaimed directors and earned a great deal of respect as an actor, reportedly beat out the likes of Nicholas Hoult and Armie Hammer for the role, becoming the new handsome face of The Batman. Pattinson would later call the intense audition process "maybe the craziest thing I've ever done in terms of movie stuff," declining to reveal whether he had signed on for more than one film as the Caped Crusader.
With their new Bruce Wayne anointed, Reeves and company began filling out their film's supporting cast. Late-September reports revealed Jeffrey Wright and Jonah Hill were in negotiations for The Batman. Westworld star Wright has since officially signed on to portray Batman ally Commissioner Gordon, following in the footsteps of Oscar winners Gary Oldman and J.K. Simmons. Oscar-nominated actor and mid90s filmmaker Hill, however—who had been eyed to play one of two iconic Batman villains, either The Riddler or Penguin—would ultimately drop out of the project in October, with talks breaking down after Hill and Warner Bros. could not reach an agreement. It remains unclear what exactly derailed Hill's involvement, but smart money is on the problem being just that: money. THR reporter Borys Kit noted in a mid-October tweet that "WB [was] trying hard not to get into a Jack Nicholson/Batman situation where they overpay big time on the villain," indicating that Hill's salary demands weren't commensurate with Warner's valuation of his role. (Kit also revealed that Warner Bros. had courted Hill's frequent early-career collaborator Seth Rogen to play Penguin, though that so-crazy-it-could-rule casting didn't work out, either.)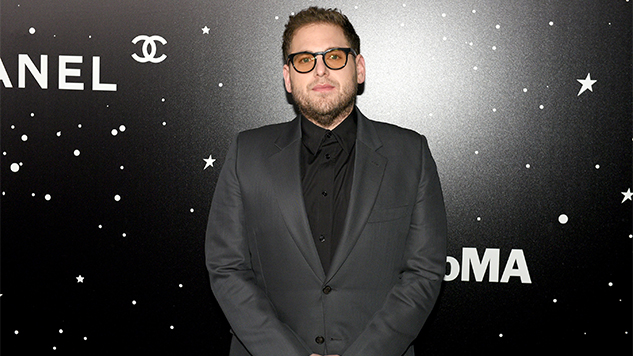 Hill will have to settle for terrorizing the populace on his own time
Two more big casting dominos toppled just this month: Big Little Lies star Zoe Kravitz came aboard as Catwoman on Oct. 14, reportedly earning the role by reading alongside Pattinson, and beating out other candidates including Ana de Armas (Blade Runner 2049), Ella Balinkska (Charlie's Angels) and Eiza Gonzalez (Baby Driver). Kravitz's turn as Selina Kyle follows live-action portrayals by Michelle Pfeiffer, Halle Berry and Anne Hathaway.
— Matt Reeves (@mattreevesLA) October 14, 2019
With Hill out of the running, Warner Bros. wasted no time in finding their Riddler, adding Golden Globe and Emmy nominee Paul Dano (There Will Be Blood) to Pattinson's Batman's rogues gallery.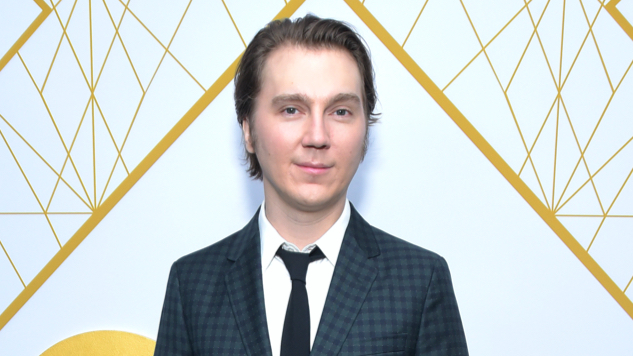 Just look at this fella. You can already see the riddles forming on his lips!
THR reported on Oct. 17 that "Dano's version of the character will be named Edward Nashton, the man who in the comics later goes by the name Edward Nygma and adopts the villainous persona" of The Riddler.
#EdwardNashtonpic.twitter.com/EF9RR3BBgI

— Matt Reeves (@mattreevesLA) October 17, 2019
The Batman has yet to pinpoint its Penguin, and it also remains to be seen which other classic Batman villains, if any, will be in the mix in this film. Casting is ongoing, though, so stay tuned as Reeves and company keep attaching talent.
The casting for Matt Reeves' #TheBatman is just absolutely perfect…

• Robert Pattinson as Bruce Wayne/The Batman
• Zoë Kravitz as Selina Kyle/Catwoman
• Jeffrey Wright as Commissioner Gordon
• Paul Dano as Edward Nygma/The Riddler

…& they aren't even close to done yet. pic.twitter.com/7H6pvzCxdT

— DR Movie News (@DRMovieNews1) October 17, 2019
The Batplot
Even as The Batman's cast comes together, we know little-to-nothing about its plot. Reeves offered a tiny bit of insight into the film's story during a summer 2017 junket for War for the Planet of the Apes, telling New Trailer Buzz:
I see a parallel emotionally between [Apes franchise protagonist] Caesar and Batman, in that they're both characters who are tortured and trying to sort of grapple within themselves to find a way to do the right thing in a very imperfect and, to some degree, corrupt world. It's really that emotionality that I'm interested in.
I want to do a very point-of-view-driven—you know, this film, and in all films, what I try to do, in an almost Hitchcockian sense, is use the camera and use the storytelling so that you become the character and you empathize with that point of view, and I think that there's a chance to do an almost noir-driven, detective version of Batman that is point-of-view-driven in a very, very powerful way that hopefully is going to connect you to what's going on inside of his head and inside of his heart.
Beyond that "noir-driven" nugget, the only key detail Reeves has let slip—one later made evident by his courting Hill and casting Dano—is that The Batman will opt for a full-blown rogues gallery, rather than pitting the Dark Knight against just one arch-nemesis. "You can't have Batman without a villain," Reeves told THR in January, confirming, "There will be a rogues gallery," though he wouldn't speak to whether any of said rogues would be new to the Batman movie canon. We know now, of course, that there are a few familiar faces involved in this department—The Riddler and Penguin are two of Batman's most iconic enemies, while Catwoman's shifting allegiances are integral to her intrigue. It would appear Reeves is sticking to the classics while also side-stepping the likes of the Joker and Bane, who factored so heavily into Nolan's Batman trilogy. (Surely, Joaquin Phoenix's Joker won't appear in The Batman … right? Right?!)
Reeves went on to emphasize to THR that his film is all about The Batman: "It's very much a point-of-view-driven, noir Batman tale. It's told very squarely on his shoulders, and I hope it's going to be a story that will be thrilling but also emotional. It's more Batman in his detective mode than we've seen in the films."
Asked by the New York Times what drew him to the role, Pattinson explained:
Batman's not a hero […] He's a complicated character. I don't think I could ever play a real hero—there's always got to be something a little bit wrong. […] His morality is a little bit off. He's not the golden boy, unlike almost every other comic-book character. There is a simplicity to his worldview, but where it sits is strange, which allows you to have more scope with the character.
Make of that what you will—we reckon The Batman is headed for gritty, morally ambiguous territory.
The Crew
Reeves can't accomplish all this alone, of course—fortunately, we also know a bit about his The Batman collaborators.
Oscar-nominated Rogue One cinematographer Greig Fraser joined the film in July, telling THR, "It's great to be working with Matt again"—the pair collaborated on Reeves' 2010 film Let Me In—and continuing, "The Batman franchise is iconic and it's a privilege to now be able to visualize it in my own way. Especially with the cumulative creative potential of all the talent and technicians we have in front of and behind the camera."
In recent years, Fraser has lensed the likes of Lion (which earned him his Oscar nod), Vice, Foxcatcher and Zero Dark Thirty; the Australian cinematographer's forthcoming projects include Denis Villeneuve's Dune and the first-ever live-action Star Wars TV series, The Mandalorian.
Also joining Reeves and Fraser in The Batman's corner is one of the best composers in the business: Oscar winner Michael Giacchino, who signed on just last week to follow in the footsteps of Danny Elfman, Hans Zimmer and Junkie XL by scoring a Batman film.
— Michael Giacchino (@m_giacchino) October 19, 2019
Giacchino is no stranger to Reeves, having worked on both 2014's Dawn of the Planet of the Apes and 2017's War for the Planet of the Apes, nor to superhero movies, as he's scored Spider-Man: Homecoming and Spider-Man: Far From Home, as well as The Incredibles and The Incredibles 2.
The Batman Cometh … But When?
According to a Variety report on The Batman's most recent casting, Reeves and company plan to start shooting The Batman in "late 2019 or early 2020."
The Batman is slated to open on June 25, 2021, a veritable eternity away. Relative to the rest of the DCEU, the film will follow Cathy Yan's Birds of Prey (Feb. 7, 2020) and Patty Jenkins' Wonder Woman 1984 (June 5, 2020).
The Latest
Reeves, seemingly realizing he had neglected to tweet an acknowledgement of a lone core The Batman cast member, rectified his snub of Jeffrey Wright on Oct. 30:
Tweet! #Gordonpic.twitter.com/O4PBX7MmuH

— Matt Reeves (@mattreevesLA) October 30, 2019
In the latest shocking The Batman development, Deadline reported on Nov. 5 that Colin Farrell, of all people, is in talks to play Penguin, rounding out what their report terms "the trio of villains going against Rob Pattinson's Caped Crusader." Meanwhile, TheWrap adds that Andy Serkis, who played the aforementioned Caesar via mo-cap in Reeves' Apes films, is in talks to portray the Wayne family's trusty butler, Alfred Pennyworth.
According to a tweet from Variety's Justin Kroll, Harvey Dent (aka Two-Face) is the next The Batman character Reeves and company plan to cast. He also notes that "a certain member of the 'Roy Family'"—i.e., a star of HBO's Succession—was asked to play Dent, but passed. (Gotta be Cousin Greg, right?)
One other fun early-November update: Pattinson is training for The Batman with Brazilian jiu-jitsu instructor Rigan Machado, per Men's Health—Machado previously worked with Keanu Reeves ias part of the actor's preparation for kicking all kinds of ass in the John Wick films.
News of the film's next casting broke on Nov. 11 when Collider reported that newcomer Jayme Lawson will make her film debut in The Batman. The Juilliard graduate's role is "notable" but unknown, though Birth.Movies.Death. speculates she may be playing Barbara Gordon, i.e., the daughter of Commissioner Gordon, and the original Batgirl, or perhaps Catwoman friend and ally Holly Robinson.
Next to join the film's cast: John Turturro as Gotham gangster Carmine Falcone. Pre-production on The Batman is expected to start this summer ahead of a late-2019, early-2020 production start—no official shoot date has yet been set, per Variety.
Early January brought confirmation that Farrell will indeed play the Penguin, aka Oswald Cobblepot:
Wait — is that you, #Oz ? pic.twitter.com/xHj9m6OXhf

— Matt Reeves (@mattreevesLA) January 6, 2020
And speaking of Farrell, he appeared on Jimmy Kimmel Live! in late January, revealing that the The Batman starts shooting in three weeks and offering his first impressions of the film's script:
I'm still in the process of talking to Matt Reeves, who's the director, who wrote the script, and wrote a really beautiful, dark, moving script, really gorgeous […] It's all very hush-hush, but it's a really beautiful script that he wrote and he has a real love for it, Matt. So we're still in the process of finishing designing the aesthetic of the character.
Watch Farrell's Kimmel appearance below.
Cameras rolled on The Batman on Monday, Jan. 27, with Reeves sharing a photo from set hashtagged #DayOne:
#DayOne#TheBatman cc: @GreigfraserDpic.twitter.com/kOgcsa6zX3

— Matt Reeves (@mattreevesLA) January 27, 2020
Warner Bros. confirmed the film's start of principal photography on Jan. 28, as well as its core cast:
Starring alongside Pattinson as Gotham's famous and infamous cast of characters are Zoë Kravitz (Fantastic Beasts: The Crimes of Grindelwald, Mad Max: Fury Road) as Selina Kyle; Paul Dano (Love & Mercy, 12 Years a Slave) as Edward Nashton; Jeffrey Wright (the Hunger Games films) as the GCPD's James Gordon; John Turturro (the Transformers films) as Carmine Falcone; Peter Sarsgaard (The Magnificent Seven, Black Mass) as Gotham D.A. Gil Colson; Jayme Lawson (Farewell Amor) as mayoral candidate Bella Reál; with Andy Serkis (the Planet of the Apes films, Black Panther) as Alfred; and Colin Farrell (Fantastic Beasts and Where to Find Them, Dumbo) as Oswald Cobblepot.
Sarsgaard and Lawson's characters are the only unknown quantities.
Reeves shared our first official look at Pattinson's Batman on Feb. 13 in the form of a minute-long camera test, shot by Fraser and scored by Giacchino.
#TheBatman#CameraTesthttps://t.co/M1tAE2aTA1

— Matt Reeves (@mattreevesLA) February 13, 2020
A handful of leaked set photos made the internet rounds in late February, offering an unofficial look at the Batsuit (as purportedly worn by Pattinson's stunt double) and Batcycle:
Leaked photos reveal the new Batman suit (being worn by Robert Pattinson's stunt double)
for Matt Reeve's 'THE BATMAN' film.

(#TheBatman#Batman#DC) pic.twitter.com/jtV5m8kwxj

— Inside the Backlot (@InsideBacklot) February 21, 2020
Also leaked was an unintentionally funny video of the Batcycle in action:
Catwoman: Can you come over?

Batman: Naw, fighting the Joker

Catwoman: I stole a diamond

Batman: pic.twitter.com/KSONkRHWBw

— Dbsage (@Dbsage_) February 21, 2020
Reeves shared an official look at the film's key vehicle—the Batmobile—in early March:
#TheBatmanpic.twitter.com/qJFNprk1ut

— Matt Reeves (@mattreevesLA) March 4, 2020
Sarsgaard appeared on The Late Show with Stephen Colbert March 10, offering a few details about his character Gil Colson, whom he describes as "a politician that has trouble telling the truth," "pretty distasteful" and "not very nice." He also recalls offering the production some suggestions involving bats, a subject he "happen[s] to know a lot about":
Later on in March, though, the shockwaves of the coronavirus pandemic were felt throughout the entire entertainment industry. Variety's Justin Kroll reported March 13 that Warner Bros. would not halt production on The Batman, but the situation continues to be touch-and-go.
Source close to WB saying BATMAN, MATRIX and KING RICHARD shoots will continue. SQUAD, LITTLE THINGS and REMINISCE are all in post, BLACK ADAM doesn't start till august, AQUAMAN in 2021

— Justin Kroll (@krolljvar) March 13, 2020
Unsurprisingly, that decision was reversed just a day later: Kroll reported March 14 that The Batman would halt production for two weeks:
The film's crew was shooting on a sound stage in London since January and was planning to change locations to Liverpool. Warner Bros. thought it was best to go on hiatus during the location change.
It is unknown when the shoot was going to end and if it will impact the June 2021 release date at this time.
---
Keep your eyes on the sky—we'll shine the The Batman signal as further updates warrant.