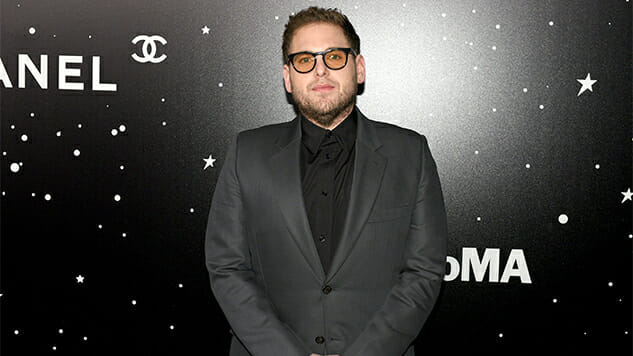 You win some, you lose some, and two days after the exciting news broke that Zoe Kravitz will be playing Catwoman in The Batman, Jonah Hill is no longer in talks for Matt Reeves' movie. The mid90s director and Westworld's Jeffrey Wright were first reported to be in talks for roles in the film in late September. Wright was locked down as Batman ally Commissioner Gordon, but it seems the possibility of a Hill villain is no more.
THR reports that Hill and Warner Bros. could not come to terms on a deal. Hill's role was not solidified, but it was said he was to play either the Riddler or Penguin in the flick. Sources tell Deadline there was also interest from the production for Seth Rogen as Penguin, but no formal talks with the actor have been reported.
Looks like Reeves and Warner Bros. will have to find another foe for Robert Pattinson's Dark Knight to take on when production begins in January in London.
The film is scheduled to hit theaters June 25, 2021.