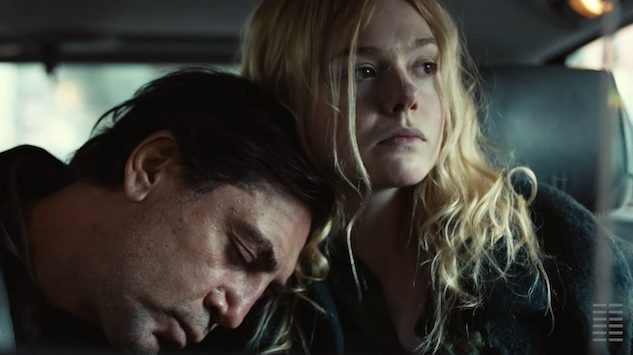 Javier Bardem, Elle Fanning, Laura Linney and Salma Hayek star in the forthcoming movie The Roads Not Taken, directed by Sally Potter. The film will have its U.S. theatrical release on March 13 via Bleeker Street.
The trailer for the movie was released Tuesday, featuring Bardem as a father who seems lost in his thoughts about how his life could have turned out differently if he had made alternate decisions throughout his life. His daughter, played by Fanning, navigates New York City with her father as he struggles to communicate what he's going through.
The Roads Not Taken will have its world premiere at this year's 70th Berlin International Film Festival, which runs from Feb. 20 through March 1.
Watch the trailer below.