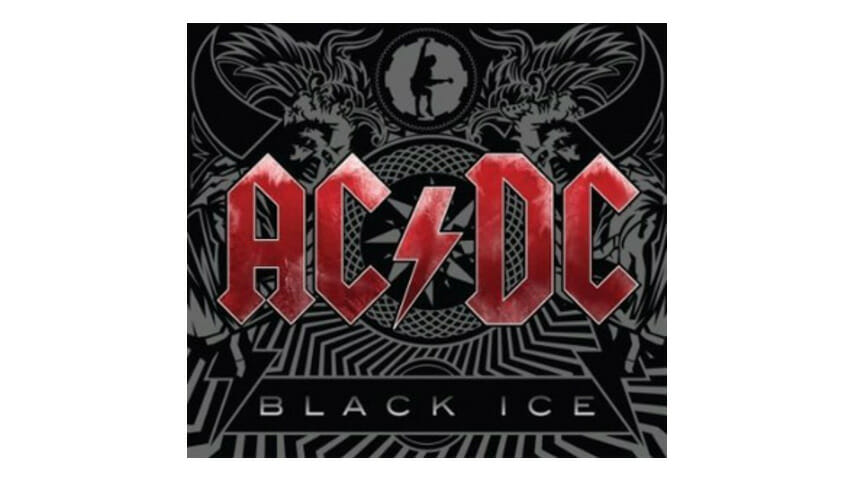 The original Blizzard from Oz returns with another of Satan's musical telegrams
The time: 1981. The place: Junction City, Ore. The scene: the high school's annual talent show, utterly dominated by the three-chord wonders JC/DC and their completely inept cover of AC/DC's "T.N.T." Having moved to this tiny agricultural burg the year prior with my family from the decidedly more urban environs of Long Beach, Calif., I couldn't understand where all the minorities went (answer: there weren't any) nor did I get all the Camaro-driving heshers and their parking-lot fixation with AC/DC's brain-numbing, redneck rock. I secretly worshipped Black Flag and pined for the day when I could return to the LBC, reminding myself that a) eventually I could blow this hillbilly popstand and b) it was possible to know nothing whatsoever about music and still make a killer racket guaranteed to piss off adults and thrill your peers.
JC/DC swept the contest in a landslide and the group's juvenile delinquent brothers became local legends on the basis of their perfectly imperfect performance; I bought a cheap guitar and started a similarly crap band (albeit, one whose idea of a good time didn't involve playing "Highway to Hell," much to my later-life regret). Three decades later, I realized I was wrong about two things: Junction City (the place was always populated by honorable, hard-working people; I was just too arrogant to see it) and AC/DC, a band which time has shown to be one of the finest post-modern blues acts to ever plug into a wall of Marshalls.
So that's why, listening to the band's 15th studio long-player since its formation back in the early '70s (and ninth since losing original frontman Bon Scott to the bottom of the bottle), I can hear the jokes from the unenlightened already: "Back in Black Ice?" "Highway to Hell Freezes Over?" "Dirty Deeds Done the Same Damn Way as Before (but several decades older)?"
Here's the simple, somewhat counterintuitive truth about AC/DC: for a band with a sound so huge it can cause a concussion, their single-minded determination to blow up your video, stereo and/or brain has always been a minimalist's feast of major chords, fraternizing with minors and lyrics that didn't get in the way of either. And Black Ice is, in many respects, just a consolidation of all AC/DC's strengths and/or perceived weaknesses in one easily-digested package. Yes, there is filler among the killers, but in large measure what you have here is grade-A, late-vintage rawk with no frills and most of the thrills intact. This is a band that has written more great songs about rock 'n roll than anyone aside from Chuck Berry, and on this album you get three of the finest of the form: the "Highway to Hell"-evoking "Rock 'n Roll Train," the obvious but funky "She Likes Rock 'n Roll" and the ever-so-slightly-wistful "Rock 'n Roll Dream" (in which Brian Johnson, Scott's replacement and a singer Scott admired during his lifetime, suggests that "it could be the very last time" in a manner suggesting he just might mean what he says).
Elsewhere, "Big Jack" flaunts a terrific orthogonal riff tethered to one of the band's patented four-on-the-floor throwdowns, "War Machine" harkens back to the rumbling menace of "Sin City," and "Stormy May Day" proves that someone's learned how to play a mean little slide at some point along the way. Meanwhile, "Decibel" is one of Angus Young's classic blooze showcases, a simple little circular riff doused in gas and set alight like so many of the arsonist's in-jokes the band has played with over the years.
Johnson's leathery shriek of a voice has surely seen better days, and no, there are no new ideas here (nor have there been in the three-plus decades the quintet have thrived and survived together), but this is all totally beside the point for the band's millions of supporters and aficionados: for these Aussie mischief-makers it's always been about riffs, tiffs and spliffs, and in that regard, Black Ice succeeds on every level imaginable. And for that, AC/DC, we salute you.
Listen to AC/DC's "Rock 'n Roll Train" from Black Ice on the band's MySpace page.