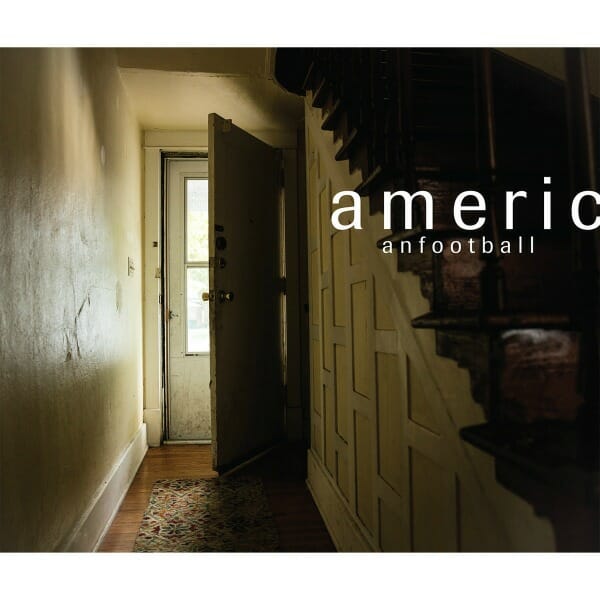 Sometimes it can feel like cult bands reunite due to the power of fan-born hope. That could easily be the case for Illinois one-album-wonder American Football, who put out one self-titled EP and follow-up LP in 1999 and then went their separate ways. (Vocalist/bassist/guitarist Mike Kinsella eventually started a solo career as Owen, but also joined with his brother, Tim, in the equally elusory and brooding Owls.)
This particular reunion arguably began to snowball 15 years after American Football's first and only LP was released on Polyvinyl; the emo stalwarts assembled a commemorative deluxe edition of their debut and announced that they'd be playing live for the first time since their breakup, booking three sold-out dates at in New York City, and then moving on to tour for two straight years. It makes sense that such an emphatic response to a band that only released two bodies of work in its lifetime might prompt the quartet to churn out another batch of songs. (Also, maybe you've noticed—emo is something of a thing again, which certainly can't hurt American Football's monetary success here.)
Or maybe it was always in the cards that guitarist Steve Holmes, Mike and drummer Steve Lamos would reconnect, this time with help from bassist and Mike's cousin Nate Kinsella. The lead singer has shuffled his way through a number of other Illinois-based bands (Cap'n Jazz, the also recently resurfaced Joan of Arc, The One Up Downstairs), and so has Nate (Make Believe), and brother Tim, who fronts Joan of Arc, has been in too many Chicago bands to name here. The point is, these Midwestern boys make up a hulking family tree, with each branch representing another collection of area bands. It may be reasonable to assume that the members of American Football, to some extent, were likely to still be in each other's lives prior to their reunion. And now finally, 17 years later, we have a follow-up to American Football, which is also called… American Football. (But, like NPR, let's call it LP2 for the sake of clarity.) The latest album art is also near identical to its predecessor—both showcase portions of a house, though the latter photo is taken from the inside.
Such similarities might prompt the listener to wonder what, if any, differences are in store on LP2? Can such a long-awaited record live up to the one that came before? Does emo sound as authentic when delivered by men who are pushing 40? The answers are: many, yes and of course.
Perhaps these are questions the now-quartet have thought a little bit about themselves. LP2 fades in with twinkling guitar as though American Football are just picking up where they left off, with Kinsella pondering the effect of passing time: "Where are we now? / We're both home alone in the same house / Would you even know me if I wasn't old me? / If I wasn't afraid to say what I mean?"
Kinsella looks back again on the aching, unevenly arranged "I've Been Lost for So Long," where he points out how "every street's a dead end" and expresses disbelief that "life is happening to me." Later, on closing track "Everyone Is Dressed Up," Kinsella wryly notes the sartorial similarities of weddings and funerals ("Everyone is dressed up / Everyone to the nines / Someone must have found love or someone must have died"). With a sentiment like that, one wouldn't expect him to find hope in lasting romantic partnership, but he does, as only one who has put a few years into the journey can ("In the company of others I'm reminded why we're lifetime lovers"). When enough time has gone by, meaning that you're now staring down middle age, you'll have a great deal more on which to reflect. And boy does that work for the chronically inward-looking American Football.
The band also hasn't lost its touch for rolling out the sort of quivering, purposely mismatched orchestrations its members have toyed with in associated projects (Joan of Arc, Owls, Their / They're / There). Those looking for a worthy follow-up to the disjointed "Never Meant" will be drawn to the knotty "My Instincts are the Enemy" and the slightly more unclenched "Born to Lose."
Like it did in 1999, American Football proves its ability to stand out in a sea of contemporaries and imitators, post-aughts emo revival or no. If an instant classic like their second album shows anything, it's that, with the right confluence of events, the lost will eventually find a way back home.