The 100 Best Albums of the 2010s
The music that defined the past decade
Artwork by Soleil Collins
Music
Lists
Best Albums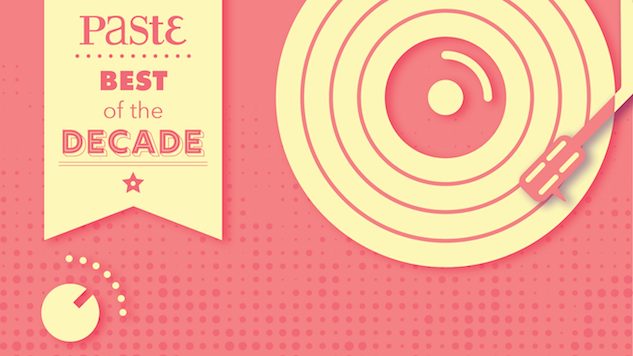 If it's not already obvious, we love to rank things. The best movies on Netflix, the best horror novels of all time, the best hazy IPAs. It's not because we believe we have the definitive opinion or we can accurately distill something like a decade of recorded music into a simple list, but because we love to share what we love, to celebrate great art. This is especially true with music, and even more so with music that has stuck with us over time. So I've been thinking about my Best Albums of the 2010s ballot pretty much since we published the Best Albums of the 2000s a decade ago.
But what makes this list interesting, to me, is that my ballot is just one vote among many. This is a group effort involving all our music editors and writers, who've listened to an untold number of albums over the last 10 years. Dozens filled out ballots, and the votes were compiled with great care by Paste's Ellen Johnson and Lizzie Manno. Everyone is going to feel like some of their favorites were left off (even those of us who voted), but the point of a list like this—the only point, really—is to celebrate worthy albums and help our readers discover music they might have missed.
So here is our take on the best albums of the decade, whether they sold millions of copies or just a few thousand. —Josh Jackson, Editor-in-Chief
Listen to the Best Albums of the Decade Spotify playlist here.
Here are the 100 best albums of 2010-2019: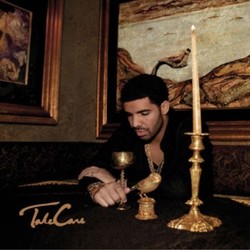 100. Drake: Take Care (2011)
Take Care is certainly impressed with itself, but often rightfully so. It's one of the quietest affirmations of confidence the scene has ever seen. The gorgeous "Marvins Room" was not a specific exception; the record smolders in the same auburn glow—downtempo bass-pulses, dulled synths, tinkering, unattached pianos and Drake's feathery voice. It's sexy, progressive, and surprisingly listenable for its hefty 80 minutes. In fact, "Over My Dead Body" is one of the calmest, most wistful openers in rap history. A few simple, James Blake-ian chords, a faraway drum, and Drake in full loosened-tie mode—tossing hearty punchlines like he's already on a comfortable slope. —Luke Winkie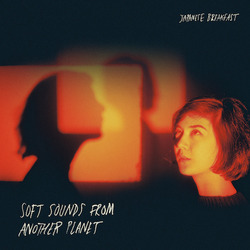 99. Japanese Breakfast: Soft Sounds from Another Planet (2017)
Michelle Zauner, sole creator of the indiepop project Japanese Breakfast, made 2016's Psychopomp amid the death of her mother from cancer, a catastrophic event that can easily send anyone down an unfamiliar path. For Zauner, it meant an ongoing search for solace in loss. Soft Sounds From Another Planet continues that journey. It's a somber, starry lullaby that results in periods of fitful sleep marked by struggles with fading love and death's vague mystery. But there's something comforting about the record too, with its interlocking muted chords, muffled drums, and sudden shocks of electric guitar that add sharp slices of lightning. Soft Sounds is full of pretty interludes of ambient noise mixed with shoegaze and electropop touches. —Emily Reily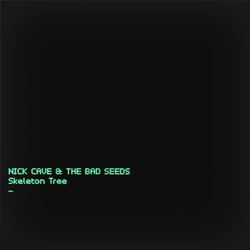 98. Nick Cave & The Bad Seeds: Skeleton Tree (2016)
Like Beyoncé and Frank Ocean before him in 2016, Australian auteur and reigning prince of darkness Nick Cave also opted for a visual aspect accompanying the release of his 16th studio album with his band the Bad Seeds, Skeleton Tree. The album's release was coupled with a series of global screenings the night before, of a 3D black-and-white film, One More Time With Feeling. The film is hardly a behind-the-scenes peek to satiate Cave die-hards still begging for a possible Birthday Party reunion. Nor is it a visual play-by-play of Skeleton Tree. Instead, it's an act of survival. In 2015, Cave's 15-year-old son Arthur died following a fall from a cliff in Brighton, United Kingdom. The magnitude of this tragedy casts a long shadow over Skeleton Tree, serving as a wrenching reminder that grief is a shifty, many-tentacled being. It has the capability of coming on fast, then slow, then fast again at the most unsuspecting times. Still, Cave also uses this record to show that grief isn't something that can be easily eradicated, but rather, eventually, it can be wrangled down in a way that makes it possible to keep living. Cave fans may still nitpick about how this album instrumentally stands against avant-garde classics like Kicking Against the Pricks and Let Love In. But there's something to be said about Skeleton Tree and its starkness, which is as familiar as life and death, an elegy, and a hell of a thing to forget. —Paula Mejia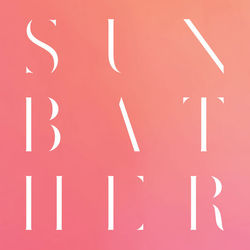 97. Deafheaven: Sunbather (2013)
Although Deafhaven's full-length debut Roads to Judah dropped in 2011, the San Francisco group became one of the most engaging metal bands since that time when Alcest actually sounded like black metal. With 2013's Sunbather, Deafheaven took that very influence, framing it within compositional nods to "totally unmetal" artists/bands such as Johnny Marr, The Edge, and My Bloody Valentine. The vocals are most definitely harsh and the black metal foundation is ever present, but Sunbather primarily works so well due to the fact that that otherwise abrasive ferocity is carried by way of an unrelenting beauty and atmosphere. While the word "beauty" often results in the unfortunate gag reflex of many a metalhead concerning Deafheaven, it's the selling point of one of today's most captivating bands, metal or not. —Jonathan Dick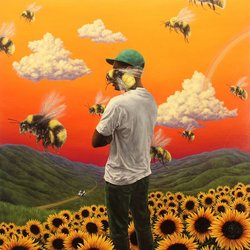 96. Tyler, The Creator: Flower Boy (2017)
While hip-hop media has been fixated on the line about "kissing white boys since 2004," the truth is that Tyler, The Creator's 2017 album Flower Boy is much more than a revelation about his sexuality. In fact, the reference is only in passing, buried mid-verse on "I Ain't Got Time!" and again on "Garden Shed" when he says he "thought it was a phase." Stylistically and lyrically, Flower Boy shows us a softer, more thoughtful Tyler who seems to have moved past the vulgar, sometimes violent rhymes that made Odd Future and his early solo work famous. On Flower Boy, Tyler ditches his shock jock persona and dark, aggressive sound, instead opting for mellow, sun-soaked beats and lyrics that probe emotional complexities. Flower Boy introduces us to a new Tyler that seems interested in cultivating lyrical and sonic beauty instead of testing his listeners' tolerance for profanity. "See You Again" featuring soul singer Kali Uchis, for instance, is an adorable ode to a crush, with gorgeous, swelling strings and trumpet riffs that are probably the influence of Odd Future-affiliated jazz group The Internet. "911/Mr. Lonely," featuring Frank Ocean, whose velvety voice is all over the album, makes poetry out of boredom and depression: "Check in on me sometime/Ask me how I'm really doin'/So I never have to press that 911." Siren-like synths (that will sound familiar to old-school Odd Future fans) and frantic, uneasy drum beats are offset by dreamy strings and jazzy improv, melding Flower Boy's 14 tracks into a cohesive listening experience that accurately illustrates the rapper's ups and downs. —Nastia Voynovskaya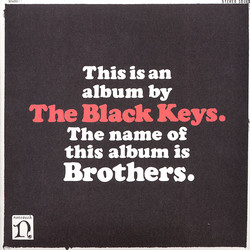 95. The Black Keys: Brothers (2010)
Yes, Danger Mouse produced a track ("Tighten Up") for this blues-rock duo on its sixth album. But the name to note in the credits is mixer Tchad Blake, who gives the songs a swampy texture that nevertheless carves out individual space for each instrument. Guitarist Dan Auerbach and drummer Patrick Carney swing more loosely than usual, too, particularly on the Bo Diddley-gone-glam stomp "Howlin' For You." "The Only One" incorporates droning organ chords to nice effect. And Auerbach's vocals on Jerry Butler's "Never Gonna Give You Up," are reminiscent of vintage Todd Rundgren. —Michaelangelo Matos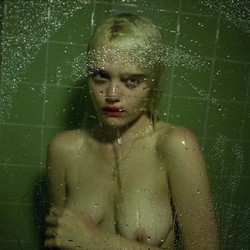 94. Sky Ferreira: Night Time, My Time (2013)
Many in the acting and modeling fields also find their way into music, but Sky Ferreira's foray was no ill-advised stunt. Ferreira had been putting out music on MySpace since she was a teen, which resulted in a major label bidding war and album deal with EMI that turned sour. She scrapped plans for her debut album and put out two EPs with Capitol instead—2011's As If! and 2012's Ghost. While electronic met acoustic on the disjointed Ghost, Night Time, My Time arrived with much more gusto than many would've thought. Equipped with soaring pop hooks and smudged textures, Ferreria sounds melancholy yet mature. "I Blame Myself" is a vulnerable display of self-loathing ("I know it's not your fault / That you don't understand / I blame myself"), "Kristine" is a biting roast of abhorrent rich kid behavior ("Stabbing pens in my hands / And I'm never working, I'm just spending") and the title track is a glimmer of morbid transcendence ("I wouldn't feel anything / When we burst into dust forever / And no angels will help us out"). Her dense, rough-edged pop proves both danceable and insightful. Despite its yearning melancholia, it's a constant rush of instrumental and emotional uplift. —Lizzie Manno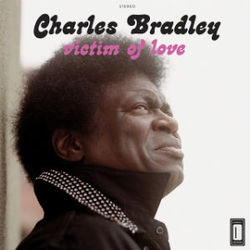 93. Charles Bradley: Victim of Love (2013)
On No Time For Dreaming, Charles Bradley primarily addressed some of the societal issues of a country that had continually beaten him down (before he got his break, Bradley led a hard life, working odd jobs across the country, enduring a spell of homelessness and discovering his brother's murdered body). But ever since Daptone head Gabriel Roth discovered him performing James Brown covers in a New York nightclub, all Bradley had to give is love. Part of what made Bradley so appealing was how freely he opened himself up to his listeners. In every song on Victim of Love, he lays the entirety of his heart and soul out on the table, inviting the audience in to experience the highs and lows and all the overwhelming emotion right along with him. The album's songs are uplifting and instill hope even when they touch on pain. —Ryan Bort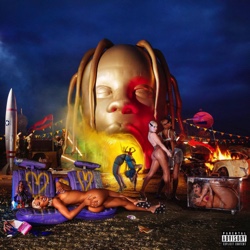 92. Travis Scott: ASTROWORLD (2018)
Hip-hop's psychedelic era may have reached its peak with Travis Scott's third studio album. The 28-year-old artist feels barely in control throughout, holding onto a thin thread of reality as dozens of figures float in and out of the room by way of samples or guest appearances. They take on the form of headlining legends (Stevie Wonder, Beastie Boys), pop superstars (Drake, The Weeknd), genre fluid cult heroes (James Blake, Björk, Kevin Parker of Tame Impala) and rising hip-hop stars aplenty. Scott and his team somehow maintain focus, connecting to a throughline that allows him to dangle explorations of his personal life, his somewhat dangerous embrace of fame and his often tenuous grip on the real world. —Robert Ham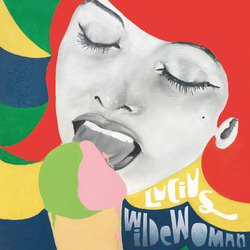 91. Lucius: Wildewoman (2013)
Co-lead singer Jess Wolfe once told Paste, "We're two voices singing as one." And from the first vocal notes of "Wildewoman" on Lucius' eponymous debut, her description couldn't be more perfect. Wolfe and fellow frontwoman Holly Laessig sing in unison or in close tonal harmony throughout the record, bringing an extra dose of force to an album already fortified by strong song structures, substantive lyrics and precise playing. At times almost country and other times impossibly hip, the band's influences ring clearly, but not overpoweringly so. Most prevalent is a soulful '60s vibe, courtesy of Wolfe and Laessig's matching voices and wardrobes. But Wildewoman's true success comes by reintroducing retro girl-group swag to the 21st century at a time when it's most needed. The album offers empathy for the heartbroken and sultry fun for partiers, all backed by fuzzy guitars and polyrhythmic percussion. The Brooklyn band's infectious melodies, keen self-awareness and shameless authenticity sweep through all 11 songs, making Wildewoman one of the most complete indie pop LPs this decade. —Hilary Saunders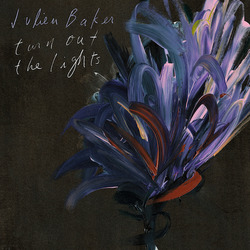 90. Julien Baker: Turn Out The Lights (2017)
Julien Baker's debut album, 2015's Sprained Ankle, was a bolt of lightning from out of nowhere, zapped down from heaven directly into a bottle bobbing in a vast and lonely ocean. Turn Out the Lights snuck up on no one. That's a tricky place to be, but the Memphis singer-songwriter handled it with grace, never overreaching. Intimacy wasn't sacrificed to make way for chilly distance or flamboyance. Instead, it was replaced by a brighter, more muscular beauty. This is most evident on the album's first single, "Appointments," which finds Baker unfurling a tale of sadness and hope atop guitars that sparkle and pulse like a dramatic post-rock band, not an indie-folk artist. —Ben Salmon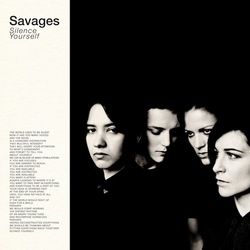 89. Savages: Silence Yourself (2013)
The music of Savages is a logical derivative of post-punk that draws on Joy Division, Siouxsie and the Banshees, Bauhaus and any other of the greats from that period that you picture draped in black and never smiling. And, in a whirlwind of sexuality, violence and gender roles, the most contemporary connection to draw is something like Metz, minus the screaming. And while the genre distinction is far from unique, Silence Yourself satisfies both in its details and its scope. A song like "No Face" features calculated guitar effects and tones, ranging from blown-out fuzz to a more precise, tin-plated sound, shifting deliberately throughout the song, both Gemma Thompson's guitar and Ayse Hassan's bass weaving around each other in a well-rehearsed dance. Hear the immediacy of the music and live your life in the same manner. This might all sound a little abstract, and, well, Savages as a band is a little abstract, but Silence Yourself evokes very real sensory and emotional connections, leaving it up to you to get something out of it. —Philip Cosores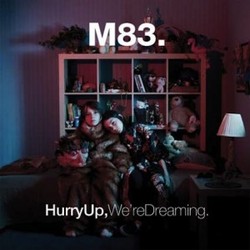 88. M83: Hurry Up, We're Dreaming (2011)
Maybe Anthony Gonzalez is just working his way back through the years, one album at a time. On his 2005 breakout as M83, Before the Dawn Heals Us, he combined the shoegaze guitars of My Bloody Valentine with cinematic electronics with sci-fi trappings. For 2008's Saturdays = Youth, he turned his space-loving disposition toward the John Hughes 1980s and all its synth-heavy jams. For his ambitious double-album Hurry Up, We're Dreaming, Gonzalez dug even deeper into the '80s and even the late '70s, channeling Simple Minds here ("Reunion") and Kraftwerk there ("Raconte-Moi Une Histoire"). As with everything the Frenchman's done so far, the album is lush and ably produced, crescendo after crescendo. Zola Jesus guests, chiming guitars dominate and even some saxophone makes an appearance. —Austin L. Ray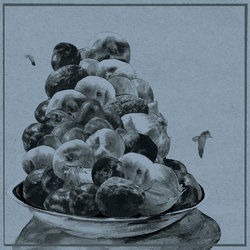 87. Hop Along: Painted Shut (2015)
Painted Shut was Hop Along's first release after signing with Saddle Creek Records in 2014, a fitting label for Philadelphian four-piece's sensitive indie rock. Drawing inspiration from punk, freak-folk and emo, Painted Shut is reminiscent of iconic late '90s albums from bands like Built to Spill, Saves the Day and Sleater-Kinney. Although Hop Along's lyrical content can be heavy at times, Painted Shut's tracks are well-balanced between catchy indie pop with an edge and more discordant fare. It's a more cohesive statement than 2012's Get Disowned, and remains a thorough introduction for new listeners. —Liz Galvao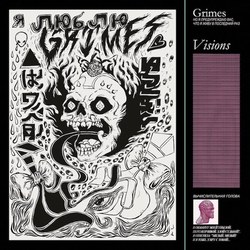 86. Grimes: Visions (2012)
Grimes' Visions might be the Canadian artist's third LP, but the album was no doubt her breakout as an emerging artist. The LP showed her sound refined after Geidi Primes and Halfaxa with looped, warping vocals, twisting synths and sequenced beats. With its constantly shifting tonal landscapes and non-standard structures, it's the kind of music that's exceptionally hard to peg on paper, but that never stops Visions' tracks from looping in your head long after it spins to a close. —Tyler Kane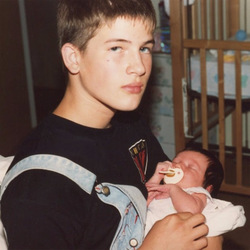 85. Big Thief: Capacity (2017)
Big Thief may have emerged in the latter half of this decade, but they've quickly become one of its most authentic and moving acts around. Fronted by the extremely warm-hearted, wise and nonjudgmental Adrianne Lenker, Big Thief thrive on the magic they unearth seemingly from a past life. Lenker delivers poetic lines about nature that never appear trite with a voice that ranges from gentle to fierce, always with a mother-like comfort. Their second album Capacity draws on earth's passing moments that are taken for granted—"the money pile on the dashboard fluttering" ("Shark Smile"), "Shrapnel and oil cans, rhubarb in the yard" ("Mythological Beauty"), "The sugar rush / The constant hush / The pushing of the water gush" ("Mary")—but it's grounded in humanity's brightest and darkest tendencies. Their tender, evocative indie-folk transcends any musical categorization—it's dirty, heartbreaking, trustworthy, gorgeous and armed with a childlike wonder and well-worn sagacity. While their 2016 debut Masterpiece offered raw charm, 2017's Capacity has a keener eye and an intoxicating richness. —Lizzie Manno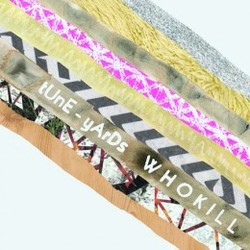 84. Tune-Yards: w h o k i l l (2011)
At times, Merrill Garbus is Annie Lennox, and at others, she's Prince. One thing's for sure though—she's always entertaining, and her powerhouse voice makes W H O K I L L one of the decade's must-listens. Although she can do ethereal and understated better than most, Garbus is truly in her element when she's belting, her hurricane of a voice ripping through a uniquely layered soundscape of ukulele, bass, saxophone and percussion. On "Killa," she proudly declares, "I'm a new kind of woman, I'm a new kind of woman, I'm a don't-take-shit-from-you kind of woman." It's nearly impossible to listen to a Tune-Yards track and not feel empowered. —Bonnie Stiernberg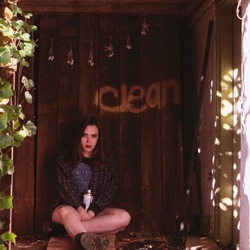 83. Soccer Mommy: Clean (2018)
Amidst the verses of "Still Clean," the opening track off of Clean, the as-of-yet latest album from Sophie Allison (aka Soccer Mommy), she's grappling with a temporary tryst, a seasonal fling—the kind we often pretend to have gotten over, while we replay the minutiae of the affair over and over again in the privacy of our own heads. "I guess I'm only what you wanted for a little while," she sings—still dazed months later from the abrupt departure of her summer love's affections. Those are the first lyrics that jumped out at me, instantly conjuring up a face, and a name and my own replayed reel of amatory memories and now-hollow words. This speaks to Allison's songwriting, a craft she honed for years in her Tennessee bedroom before releasing 2017's acclaimed Collection. With Clean, she may have again left her bedroom for the studio, but her introspective and comfortably confessional lyrics maintain their intimacy and diary-scrawl relatability. Only this time, Allison is zeroing in on the freeing, but often painful realizations that we all experience at one time or another—the kind that usually only come with the ending of something. Allison is young (not yet 21 at the time of this release), evident not only in her youthful voice, but her talk of missed calls from mom, parked cars, and hanging around after school. But she does it all in an honest, uncomplicated, and well-crafted way that Clean is anything but juvenile. You might just forget how old you are for a second, as her bedroom melodies carry you back to when feelings were freely given and many lessons still had to be learned. —Madison Desler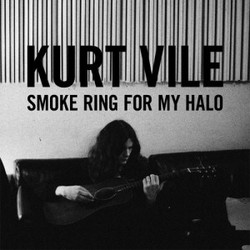 82. Kurt Vile: Smoke Ring For My Halo (2011)
Philadelphia songwriter Kurt Vile was only half-boasting when he named his official debut album Constant Hitmaker. Before signing to Matador in 2008, he had been releasing homemade recordings and singles at a marathon pace for years, winning over local fans and vinyl collectors while continually refining his idiosyncratic, "midnight in a smoky dive bar" take on classic-rock balladry. Vile's 2011 album Smoke Ring For My Halo, sees him working in a professional studio with a real producer (Dinosaur Jr./Hold Steady helmer John Agnello) for the first time, but the added sheen fortunately doesn't dilute the nocturnal atmospheric approach he's spent years cultivating. —Michael Tedder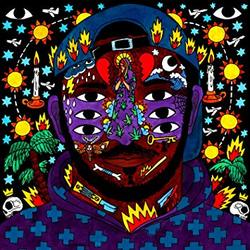 81. Kaytranada: 99.9% (2016)
If you stay only on the surface of Kaytranada's 2016 breakthrough debut album of electro hip-hop productions, you might miss that it's one of the most intentional and calculated masterworks in sampling of the past decade and beyond. The Canadian producer's Polaris Prize-winning 99.9% weaves in a diverse slate of deep cuts to create incredibly immediate dance music featuring a wave of stars at every step. Kaytranada interpolates traditional Ukraininian folk alongside Karriem Riggins' drumming on "BUS RIDE," Australian soap opera theme music into a Vic Mensa hook on ""DRIVE ME CRAZY," a 70's Brazilian folk lost classic paired with Craig David's revival on "GOT IT GOOD" and even laces drunken '70s and '80s funk & soul into an absolute banger with Anderson .Paak on "GLOWED UP" for good measure. Seamlessly and consistently presenting these musical obscurities of the past while creating an aesthetic and stylistic flow that has been as influential as 99.9% ushers Kaytranada into an elite class. —Adrian Spinelli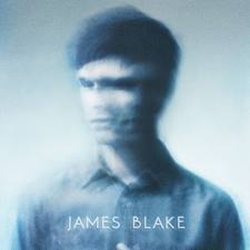 80. James Blake: James Blake (2011)
British dubstep-minimalist artist James Blake first brought his unique sound Stateside with the release of his self-titled debut album. With a stripped-down, uncluttered sound, Blake's creations are hauntingly beautiful. His voice echoes soulfully throughout his self-titled album, with lyrics as deliberate as the heavy beats that accentuate each track. Part of what's so potent about his songs is that Blake tends to replicate the environments he sings about. On the track "Wilhelm Scream" he sings, "I don't know about my dreaming anymore, all that I know is I'm falling, falling, falling, falling, falling," and the floating music drops the floor away. Here, Blake managed to create something new, balancing his understated vocals with funky, dub beats, synthesizers and a vocoder. —China Reevers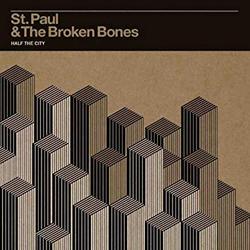 79. St. Paul and the Broken Bones: Half the City (2014)
St. Paul & The Broken Bones is not a band that's easily ignored. The Birmingham-based sextet gets in your face—literally—during shows, and managed to transfer that intensity to each of the 12 songs on their debut LP Half The City. With strong roots in the Pentecostal church, frontman Paul Janeway seems to deliver entire sermons in three-and-a-half-minute opuses throughout the record. He narrates entire parables like "Grass is Greener" and "Like A Mighty River" in his emotive tenor that evokes both preacher and crooner. And the built-in, two-man brass band arrangements add depth, rhythm and soul to Half The City, especially on tracks like "Broken Bones & Pocket Change" and "Sugar Dyed." Inspired by funk and R&B acts like Prince, Sam Cooke and Otis Redding, St. Paul & The Broken Bones understands the power music has to make you weep, dance and rejoice, sometimes all at the same time; each track on Half The City serves one or more of those roles. So while the band released its first EP, Greetings from St. Paul & The Broken Bones, in 2013, and two more albums later this decade, it's this full-length debut that still serves as the ultimate conversion for believers and heretics, alike. —Hilary Saunders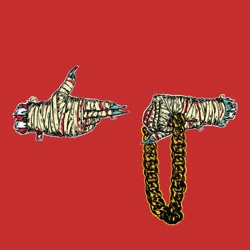 78. Run the Jewels: Run the Jewels 2 (2014)
Functional hip-hop duos are a rarity. It takes work to balance strong personalities that have a lot to say. It makes you respect what a group like OutKast accomplished, and it explains the appeal of Killer Mike and El-P on Run The Jewels' ambitious debut album. Hip-hop hadn't been this fun in a long time. Their second album, RTJ2, was an equally fierce release. The opening track, "Jeopardy," is the ultimate "LISTEN UP!" moment. And if you didn't get the message on the first track, then it's surely chiseled into your core on "Oh My Darling Don't Cry." It's one of the rawest and hardest hip-hop beats to come out this decade with Mike and El-P trading bars. The bass is so encapsulating, and Mike's "oh my" peppered into the background makes it a haunting experience. They test each other's hip-hop fluency often. It's almost as if they're competing to see who can rap faster, better and more articulately. But there's a darker undertone to this record than the first time around; they're happy, but they're also pissed. Run The Jewels borrows from a range of hip-hop techniques, but they always deliver. You can feel the effort with every syllable, that this music is coming from their very core. It's a comprehensive essay on the style and vernacular of hip-hop. —Adrian Spinelli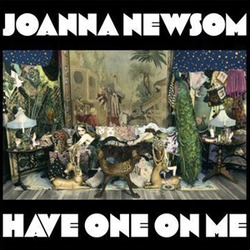 77. Joanna Newsom: Have One On Me (2010)
Joanna Newsom's Have One On Me was the finest two-hour, harp-driven, three-disc opus of the 2010s. Newsom—still your best possible icebreaker at a dinner party of hipsters, Renaissance Fair staffers and woodland creatures—released her last solo record, Ys, in 2006 to a response that ranged from gleaming to marry-me-I'm-begging-you. But if that sophomore album was a vivid glimpse into her weird little world, this sprawling sequel, conceived in flagrant defiance of conventional logic, is legitimately bananas. It's like tumbling into her world and getting lost for weeks. Devotees thrilled to Newsom (who produced the record, with Jim O'Rourke intermittently mixing) emptying her quiver of tricks here, and the results are indeed glittering. The title track is a serpentine fairytale of harp, mandolin, piano and other elfin instruments. A jaunty piano opens the fantastically titled "Good Intentions Paving Company," which briefly spirals off into diner pop. Best of all is gossamer showstopper "Baby Birch," which will shut down your world for nine and a half minutes. The album is not for the fainthearted. It's also not for anyone with a tendency to bristle at resolute self-indulgence. But over the course of the album, a weird thing happens: Her flutters and flourishes become comfortable, even at their saddest, and her babygirl voice takes on a grand assuredness. It's difficult to imagine another situation in which plinking pixie sounds, recurrent madrigal noises and radiant folk poetry could be categorically described as honking huge, but for all its girth, Have One On Me is packed with magic. —Jeff Vrabel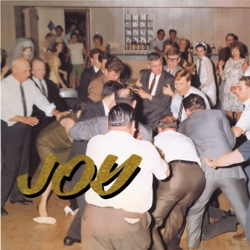 76. IDLES: Joy As An Act of Resistance (2018)
While discussing even the most harrowing themes, IDLES' Joy as an Act of Resistance forces you to find hope in any circumstance. The Bristol-based punk outfit's second album is loud and raucous while still embracing melody and sing-along (well, yell-along) choruses. From the utterly addictive single "Danny Nedelko" (a pro-immigration, in-your-face track about the band's personal friend) to the haunting, grieving "June" (about the still-born death of singer Joe Talbot's daughter), Joy as an Act of Resistance encapsulates the title of the album, standing up against personal, social and political strife with abundant confidence. —Annie Black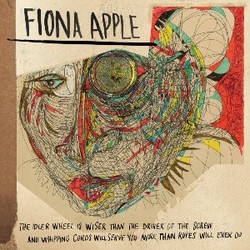 75. Fiona Apple: The Idler Wheel Is Wiser than the Driver of the Screw and Whipping Cords Will Serve You More than Ropes Will Ever Do (2012)
Ever since Fiona Apple began to comprehend the darkest realities of pop celebrity, she's been on a tear, and all of her eccentricities seem to be intact on The Idler Wheel: the reliance on big words and jumbled phrasing, the delivery that's somehow both intimate and operatic, the seemingly nonsensical poem-as-album-title. But musically, it's gaunt and foreboding, with Apple's voice and piano squarely at the forefront, while tour drummer Charley Drayton adds ambient flourishes of percussion rather than rhythmic propulsion. The fact that she can't get out of her own head—can't even begin to write a song that doesn't build on layers of self-conscious self-absorption and gritty self-loathing—may in fact be one of her greatest and most distinguishing strengths as an artist. And for all her famed prolixity, Apple can also fire off a startlingly concise line that puts her entire life into a new perspective. "How can I ask anyone to love when all I do is beg to be left alone?" may be the most perfect lyric she's ever written, neatly summing up both her neediness and her self-possession. To her immense credit, Apple never flinches at such uneasy insights and insoluble contradictions, which makes The Idler Wheel a tough but rewarding listen. She may work in a form that's notorious for its introversion, but at heart Apple's a pop extrovert: She makes it painfully and gloriously clear that her pain is our pain, that her horrors are universal. —Stephen M. Deusner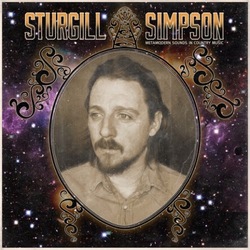 74. Sturgill Simpson: Metamodern Sounds in Country Music (2014)
With the exception of a few artists, modern country has taken a hard left turn for the worse over the past two decades. Ask some people, and they might even say country's become a shell of its former self. Sturgill Simpson is not one of those people—mostly because he doesn't seem to care what is happening within the confines of the country music world. Instead the Kentucky-born singer looked to more far-out places on his second full-length, Metamodern Sounds In Country Music. One of the first things you'll notice is Simpson's voice, which conjures the ghost of Waylon Jennings. Producer Dave Cobb's warm production can't be overstated—it holds the entire thing together and also makes Metamodern Sounds a shelf-worthy addition next to the greats. If you don't like country music, don't bother. But if you do have an ear for Waylon and Willie and the boys, then you'll find plenty to love. Simpson may reside in Nashville these days, but he's operating on a completely different plane. Here's hoping his own mind-expanding experiments will expand the minds of listeners as well. —Mark Lore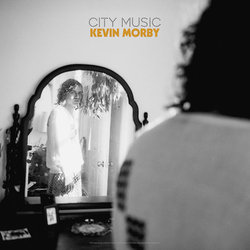 73. Kevin Morby: City Music (2017)
Singing Saw, the third solo album from L.A. singer-songwriter (and former Woods bassist) Kevin Morby, was one of the great "growers" of 2016. Dusky and unassuming, it revealed its considerable charms slowly but surely. Morby's follow up, City Music, mines a similar aesthetic, though its songs in general seem to endear themselves more quickly. Where Singing Saw was inspired in part by Morby's sleepy neighborhood in the hills northeast of L.A., City Music is about the metropolis: city life, city noise, city people, a city's pace, and so on. Morby has said Singing Saw was Bob Dylan and Joni Mitchell, while City Music is Lou Reed and Patti Smith, and the comparison is clear in Morby's speak-sing deadpan and bulging crescendos from brooding guitar-folk to driving rock. (The barreling "1234" makes a beeline for the Ramones.) City Music doesn't hustle and bustle. But it won't let you miss it, either. —Ben Salmon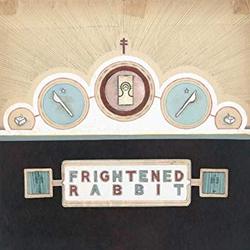 72. Frightened Rabbit: The Winter of Mixed Drinks (2010)
On each of its first three albums, Frightened Rabbit's ambition grew. The Scottish band was so good at juxtaposing minimal passages with rousing dynamic swoops. But on The Winter of Mixed Drinks, their songs are sandbagged with sighing keyboards, screaming layers of melodious distortion, nested rhythms, choral harmonies—all the doodads that rock bands are liable to employ circa album number three. These more laborious arrangements occasion stirring moments on the epic scale of Coldplay or U2; this is burnished, stadium-sized, cloud-cover rock. The change is more one of scale than style. Hutchison's earthy, inviting voice cuts through the vast instrumentation like a ray of sunlight. This is a different sort of intimacy: The Winter of Mixed Drinks is less of a breakup record than a post-breakup record, the more pathetic feelings having hardened into self-reliant moxie. Hutchison offers the usual wallowing introspection and off-kilter epiphanies ("She was not the cure for cancer," he suddenly gleans midway through the album), but from a bird's-eye view. On lead single "Swim Until You Can't See Land," which includes a string arrangement by labelmate Hauschka, the singer is a tiny, bobbing speck, way out past the waves, nothing but a sea of chiming guitars and swooning strings on all sides. Frightened Rabbit wrings a winning simplicity from all this august isolation. A cardiac pulse animates many of the songs, a mightily thwacking unison at the core of all the kaleidoscopic embellishment. Sprightly rhythms still canter through the drafty corridors. —Brian Howe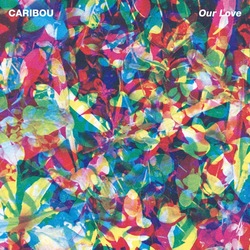 71. Caribou: Our Love (2014)
As early as "Twins," a track off 2003's Up in Flames, Caribou hinted at the prospect of pristine pop music. Of course, about a decade back, he was recording as Manitoba. But there surely was an overriding eclecticism that assured listeners of a future that could be anything from synthetic dancehall hits to peaceful moments fit for supine wonderment. Caribou—government name, Dan Snaith—possesses a clear affinity for breakbeats and technological advancement, as evidenced on 2010's Swim, but wheedles it down to the most exacting electronica of his career for Our Love; gone were the Pink Floyd touches that hued his 2007 Andorra all psychedelic. Instead, the producer extends electronic conceits expressed on 2010's Swim and efforts like "Kaili," shorning tunes of his singing, opting for samples and snippets, coming off just left of a Michael Jackson opening act from sometime between Off the Wall and Bad. Snaith's latest disc further just distills the guy's most synthetic interests and occasionally winds up sounding like something playing at a club while Tom Cruise, circa 1988, enters the room. Women would swoon—dudes, too—and he'd sidle up to the bar to order some fluorescent-colored drink. Not everyone will be pleased, but those hooked on Swim will be thrilled. —Dave Cantor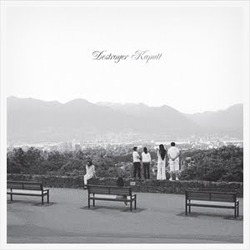 70. Destroyer: Kaputt (2011)
Always a cagey artist, Dan Bejar sheds his skin seemingly with every song. His 2008 album, Trouble in Dreams, was his indie rock record, full of scabrous guitar riffs and churning grooves; before that, he did ornate chamber pop on Rubies; before that, dreamy MIDI-fied synthscapes on Your Blues. He's a chameleon who changes color to suit a background that only he sees, which means his 2011 release, Kaputt, was a typical Destroyer album only in that it sounds so little like previous Destroyer albums. These songs find inspiration in a musical moment decades in the past, when noir lite jazz offered the world processed drums, sculpted synths, fretless bass, gauche backing vocals, and smooth sax, all set to languid tempos and deceptively laidback songwriting. Think Chuck Mangione or Steely Dan or—because Bejar has the benefit of 30 years' hindsight—Martin Hannett doing easy listening. He's not being ironic; despite the low standing this music has had critically, Kaputt is not bracketed by quote marks. In fact, it's generously lush, the sonics fitting his stage-whisper vocals beautifully. —Stephen M. Deusner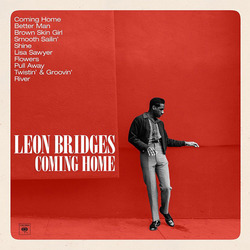 69. Leon Bridges: Coming Home (2015)
In 2015, Fort Worth, Texas' Leon Bridges first brought us back to an era of soul that few have been able to revive with such style and grace. Bridges evokes shades of the great Sam Cooke at just about every turn on Coming Home and the result is simply beautiful music. The album was co-written by Bridges and a team highlighted by Austin Jenkins and Josh Block of psych-rock band White Denim, who've captured a classic, lo-fi feel with production from Niles City Sound. From the dashing romanticism of the title track to the gospel of the magnificent "River" closing out the album, Bridges re-introduces us to American soul music forged alongside the essence of rock 'n roll. And even decades after this special music peaked, Coming Home still managed to be a sign of the times. —Adrian Spinelli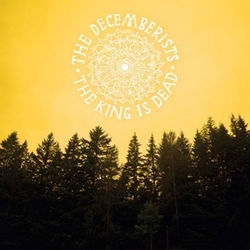 68. The Decemberists: The King is Dead (2011)
The Decemberists' medieval rock opera The Hazards of Love pitted the band's diehard supporters against those with little tolerance for Elizabethan syntax and folk-metal guitars. Released two years later, The King is Dead is a tuneful concession to the latter group. Most of the frills and festoons have been trimmed from the Decemberists' sound, leaving behind a lean, rootsy mix of Americana and Celtic-flavored folk songs. Meloy still tosses multiple SAT words into his lyrics, whose portrayals of the American heartland owe more to William Faulkner than, say, Larry McMurty, but he doesn't sound so overzealous here. Framed by crisp layers of pedal steel, acoustic guitar and harmonica, the album's tracklist is an exercise in rustic restraint, with only one song topping the five-minute mark. Gillian Welch sings harmony on seven numbers, playing the Nicolette Larson to Meloy's Neil Young, while former R.E.M. guitarist Peter Buck lends his familiar jangle. The King is Dead is one of the Decemberists' most personal efforts to date, packing light and still packing a punch. —Andrew Leahey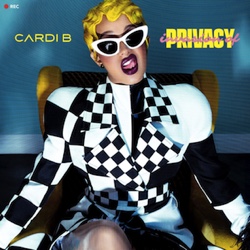 67. Cardi B: Invasion of Privacy (2018)
For just a moment, I want you to forget about Offset. Forget about Kulture, Cardi's instagram rants and those rad Bardi Gang earrings you bought your roommate for Christmas. Cardi B's celebrity may be an well-earned aspect of her now famous rags-to-riches story (and oodles of fun to observe), but it's completely irrelevant to enjoying Invasion of Privacy, one of the most uproariously fun rap albums of the decade. The worst thing you can do is dismiss Cardi B because you're skeptical of her oft-outrageous star text and/or Offset's notorious stage crashing. The Bronx-born entrepreneur first attracted attention after speaking openly about her work as a stripper on social media. Then, in 2017, she released "Bodak Yellow," only the second single ever by a solo female rapper to top the charts and a "look at me now" anthem that even rivals Drake's "Started From The Bottom" in its unapologetic bragging. Turns out, Cardi had lots more "money moves" where that one came from, and her highly-anticipated full-length debut made good on the promise of more self love lyrics, Latin-influenced rap and twerk-worthy trap. There are too many great one-liners to count on album kicker "I Do," one of Paste's favorite songs of the 2018. "My little 15 minutes lasted long as hell, huh?" Cardi observes, later followed by what might be the best imperative sentiment in music that year: "Leave his texts on read, leave his balls on blue." "I Do" is Cardi B's way of saying "I'm done explaining myself," and in doing so she speaks on behalf of all women who've ever been told to shut up. Cardi B does not need a man to make music (or do anything else), and heaven help the fellow who tries to stand her way. SZA anchors the song with the nonnegotiable chorus: "I do what I like." In 2018, an unapologetic woman was the most powerful voice we needed. —Ellen Johnson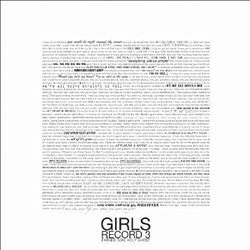 66. Girls: Father, Son, Holy Ghost (2011)
While not exactly a pop savant, Owens sharpened his songwriting in the few years between Album and his next release, and the tunes on Father, Son, Holy Ghost sounded more open-ended, allowing them to build on and play off one another naturally and easily, without being forced into a self-conscious song cycle or concept album. This is an album about juxtaposition and contrast, so the yearning "Alex," which sounds lit by a beach campfire at twilight, segues into the riff-heavy "Die," with its classic rock noodling and harried lyrics. Girls do pop melancholy and metal misanthropy equally well. The whole album is full of such odd, unexpected pleasure, which all the more impressive considering how familiar the elements are. That's perhaps Girls' most impressive trick: finding so many new ideas and emotions in pop's well-worn sounds. In that regard, this album not only surpasses its predecessor but raises the bar for any band, indie or otherwise, mining the past for inspiration. —Stephen M. Deusner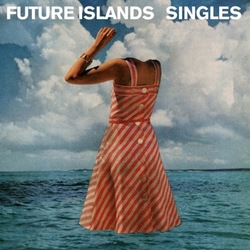 65. Future Islands: Singles (2014)
The status of "next big thing" is a coveted position, and most bands never get there. Future Islands have been there three times, with three consecutive albums. But where their second and third Thrill Jockey releases, In Evening Air and On the Water, were able to nab strong reviews and cult audiences, bolstered by the group's kinetic performances, the Baltimore-by-way-of-North Carolina outfit never quite broke out in a way that deserves that kind of superlatives being lobbed in its direction. Singles, the audaciously titled fourth LP from Future Islands, is upfront about its ambitions, beginning with the strongest stand-alone the band has made yet. "Seasons (Waiting on You)" sees a universal experience portrayed with respect for the human condition, and Samuel Herring showcases an even-handed distribution of youthful longing and frustration with mature wisdom and perspective. Herring's deep, husky and often untamable delivery peppers this spread with personality, sounding like an only son of Dracula raised in an '80s disco. Future Islands are direct in their influences, with '80s pop music and contemporary synth-pop both pretty obvious touchstones. But trying to pinpoint the sound of the band ignores the originality that is at play. No one sounds like Future Islands, nor have they for several albums. —Philip Cosores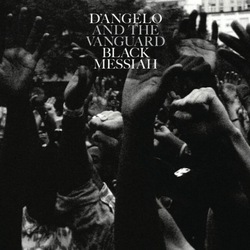 64. D'Angelo and the Vanguard: Black Messiah (2014)
At midnight on Dec. 15, 14 years dissolved. One key-stroke, and the mythic follow-up to D'Angelo's Voodoo could be yours. Luxurious, raw, crashed-up, silky, a funky collage of sounds and grooves, Black Messiah takes listeners ever deeper into the dozen songs with repeated listening. More heartening than the hodgepodge of elements and seeming precision of their interweaving is the social consciousness rising. Yes, D'Angelo, that glorious objet d'amour, has not eschewed his romantic bent, but with the exhortative-sample, wah-wah guitar-slither collapsing into writhing moans on "1000 Deaths," the drum-rolling phased vocal delight "Til It's Done (Tutu)" and the elegantly moody "The Charade" with its wailing chorus "all we wanted was a chance to talk/ 'Stead we only got outlined in chalk…" his desire to expand higher societal awareness dominates. Evoking Sly & the Family Stone's There's A Riot Going On, Marvin Gaye's What's Goin' On and Prince's Sign O' The Times, as well as P-Funk, Sun Ra, Band of Gypsys-era Hendrix, Stevie Wonder's "Higher Ground" and The Temptations and The O'Jays at their most fraught, D'Angelo brings intent. Citing uprisings in Ferguson and Egypt and the Occupy movement in the liner notes, D'Angelo seeks to empower those reaching for equity beyond color and economics. —Holly Gleason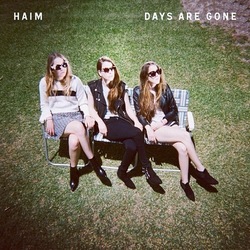 63. Haim: Days Are Gone (2013)
Most of the talk about HAIM in 2013 had little-to-nothing to do with Days Are Gone, the excellent collection of pop songs the three sisters put out that year. Instead, Este Haim's SNL "bass face" and a slew of ill-conceived thinkpieces concerning their authenticity (they made their debut on a major label performing Wilson Phillips-style pop and yet they got accused of misrepresenting themselves and selling out…why? Because they look like they shop at Urban Outfitters?) dominated the conversation. But when you strip away all the blog chatter and just dig into Days Are Gone, the fact remains it's an incredibly strong debut. "The Wire" is the obvious, undeniable hit with its Gary Glitter-esque drumbeat and Danielle Haim's staccato vocals, but opener "Falling" and "Forever" form a potent 1-2 punch as well, and "Don't Save Me" serves as an emotional centerpiece, as Haim pleads, "Take me back to the way that I was before, hungry for what was to come." It's a fitting lyric, considering all the undeserved backlash directed at these talented women. Can't we all go back to the way we were before, just entranced by their earworm tunes? —Bonnie Stiernberg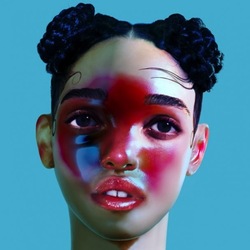 62. FKA twigs: LP1 (2014)
FKA twigs' debut full-length LP1 was a blend of glitchy futuristic R&B we hadn't heard before. A music-video dancer turned singer, FKA twigs experiments with sound and space, her beats stuttering and stoping like a modern dancer. Although it may not sound like it, FKA twigs is essentially a singer/songwriter fearless in her approach to experimentation. Her vocal range forces a new take on desire, and puts her own personal signature on a theme we've heard before—sex. On LP1 we get all sides of FKA twigs: She sings to us digitized and Auto-Tuned from far off in space before whispering in our ear, intimate and bare. Beats drop in and out with no warning or obvious structure, and yet it's catchy. Yes, these 10 disjointed anthems somehow manage to be catchy songs. FKA twigs released a video for every song on the album, a testament to her clear vision for LP1, a truly unique and noteworthy debut. —Alexa Carrasco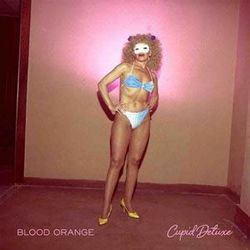 61. Blood Orange: Cupid Deluxe (2013)
Melancholy R&B grooves, shards of minimalist funk—many artists delved into such textures during the 2010s, but none as skillfully as Dev Hynes, a.k.a. Blood Orange. Before Hynes became a sought-out hired-gun songwriter for everyone from Carly Rae Jepsen and Haim to Blondie, he rose to indie prominence at the end of 2013 with the phenomenal Cupid Deluxe. Six years later, the album remains a kaleidoscopic career-making gem, drifting from the supple funk of "You're Not Good Enough" to the elegiac brooding of "Chosen"—home to the decade's single most mournful sax solo—without flinching from the overarching haze of sadness and longing. The London-born Hynes draws on his adopted hometown of New York City for the disco-tinted "Uncle Ace" and even reimagines an old Mansun track (retitled "Always Let U Down") as his own. —Zach Schonfeld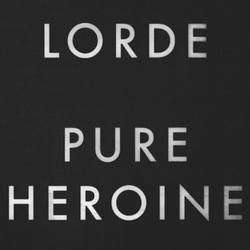 60. Lorde: Pure Heroine (2013)
A 16-year old girl not looking to twerk, whine or sugarshock? Meet Ella Yelich-O'Connor, who emerged in 2013 as a distaff Holden Caulfield, by employing a sangfroid that punches through an acquisitional society which measures worth by a flauntatiousness divorced from meaning. "Royals," that summer's surprise lo-fi trance-ish alternative No. 1, finds Lorde ironically checking rap/video staples. She merges Lana Del Ray's flat affect, Queen-evoking curtains of disembodied vocals and Massive Attack's electronica over an anything but fizzy electro-pop. Superficiality falls beneath her razor-scrawled lyrics, which skewer the sexualization of violence ("Glory and Gore"), the willfully blissfully unaware ("Buzzcut Season") and the unattainability/desirability of faux perfection ("White Teeth Teens"). For Lorde on Pure Heroine, youth is both the ultimate revenge and burden. To know so much, to feel so little and to embrace what is, she illuminates being young, gifted and bored with a luminescence that suggests life beyond Louis Vuitton. —Holly Gleason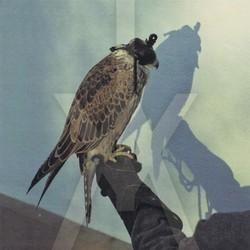 59. Iceage: You're Nothing (2013)
Punk rock used to be strictly a young man's game. It's still a young man's game, but it's also a young woman's game, and even an old fart's game—Zeus knows you don't have everything figured out after the age of 23. Or 33, for that matter. But that pure recklessness, that feeling of invincibility, can only be truly captured and bottled in those formative years. No one's embodied this in recent years more than Danish four-piece Iceage. Their 2011 debut, New Brigade, raged quietly in Denmark before finally exploding in the States six months later. Live shots showed these baby-faced, teenaged lads and their audiences sweaty, screaming and sometimes bloodied. It was everything you wanted in a punk band before you even heard a single note. New Brigade lived up to Iceage's notoriety, too. The band absolutely pummeled, mixing hardcore with moments of post-punk tweakage. There's plenty more of that on You're Nothing, a record that's as jittery and unhinged as it is perversely spot-on. Iceage isn't as refined as fellow Scandinavian hardcore band Raised Fist, but they have a similar menacing tone that's almost frightening. These aren't just angry punk anthems—they're absolutely dark and riveting, even if you can't understand what Elias Bender Rønnenfelt is yelling about. —Mark Lore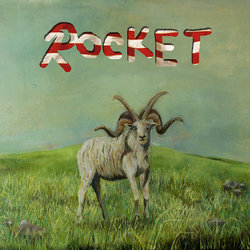 58. (Sandy) Alex G: Rocket (2017)
Alex Giannascoli, aka Sandy, spent the early '10s cranking out fuzzy, guitar-driven folk-pop whose lo-fi nature couldn't contain its creator's natural knack for a memorable melody. He bounced around from label to label and built up a big following on Bandcamp, breaking out a bit with 2014's DSU and then signing to Domino Recording Co. for 2015's Beach Music. But his 2017 album Rocket comes with a significant bump in interest and attention thanks to Frank Ocean, who recruited Giannascoli to play on his two 2016 albums, Endless and Blonde. But Giannascoli's work stands on its own, never more so than on Rocket, a 14-track travelogue of the 24-year-old's varied interests. The album has been called Giannascoli's country album, and there are a handful of songs that make prominent use of banjo ("Poison Root") and violin ("Bobby," the title track). No doubt about it, these songs leap from the speakers, thanks not only to Giannascoli's generally easygoing way with a tune, but also violinist Molly Germer's vibrant parts. Elsewhere, however, Giannascoli is in exploratory mode. "Witch" and "Alina" are shimmering dream-pop trips, and "Horse" sounds like an experiment in loosely organized, not-so-harsh noise. He doesn't seem satisfied with being a preternaturally talented indie-pop-rock singer-songwriter. He wants more. He wants to try it all. He's as interested in misshaping a great song as he is perfecting it. Most of the truly great ones have that quality. —Ben Salmon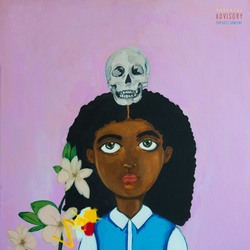 57. Noname: Telefone (2016)
On July 6, 2016, Philando Castile was killed by Officer Jeronimo Yanez, who was later acquitted of the crime despite Facebook video of the incident. Just over three weeks later, Chicago rapper Fatima Warner, aka Noname, released her gorgeous debut mixtape Telefone, a smooth, jazz-inflected listen packed with heartbreaking social commentary about life as a black woman in America. One particular track, "Casket Pretty," hauntingly echoes the fate of Castile and so many others, as Noname repeats the lines, "I hope you make it home / I hope to God that my tele' don't ring" and raps about "Too many babies in suits." Opener "Yesterday" serves as a woozy, dreamy thesis; she both laments the discrimination people of color face ("Check my Twitter page for something holier than black death") and finds solace in the smiles of her loved ones. The rest of the record unfurls with the same bittersweetness—contemplative and cerebral, balanced out with a playful plinking piano or sunny "doo doos." With Telefone, Noname invites us into a meaningful conversation, and we'd all be fools not to be on the other end of the line. —Clare Martin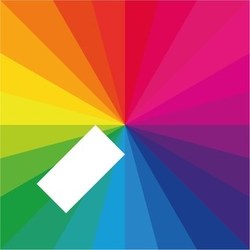 56. Jamie xx: In Colour (2015)
Jamie xx wasn't doing anything new—he pulls from dub reggae and West Coast rap; he cribs minimal house as willfully as he dips into shoegaze; he uses steel drums without irony—and yet In Colour feels as refreshing as the work of someone who knows he's touched upon territory net yet plied. With his official debut (a full-album remix of Gil Scott-Heron's last LP that, while an endlessly blissful team-up, served as a partnership nonetheless), Jamie Smith had no apparent goals, no clear concept. But, there is the Burial-esque thwomp-n-creak caterwaul of "Gosh" and the smoky "Loud Places," a song The xx should've penned. There's "I Know There's Gonna Be (Good Times)," which is somehow ebullient even with the terrible idea of bringing in Young Thug, and the rhythm and blues of "The Rest Is Noise" in which each is given its effortlessly ecstatic due. In total, In Colour isn't anything in particular, just an irrefutable example that Jamie xx is more than a producer—he's a composer and curator, a musician with an ear for optimism, a guy with boundless, Technicolor love to give. —Dom Sinacola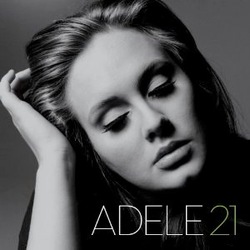 55. Adele: 21 (2011)
Ahh, the wisdom that comes with old age. British alt-soul prodigy Adele Adkins' debut, 19, was stunning in spots, earning both a watchful eye from critics and a should-have-been-huger hit single, "Chasing Pavements," that perfectly demonstrates what makes her offbeat charm so appealing: a panache for gigantic hooks strung together in melismatic webs of old-school vigor; an instrumentally-dense arrangement equally referencing big-band and indie-rock; and most importantly—that voice. Oh, God, that voice—a raspy, aged-beyond-its-years thing of full-blooded beauty. On 21, she sounds refreshed and poised to attack. There's no change in style—this is still the stuff of a sensual modern pop-noir landscape, heavy on retro textures and relationship drama. But she's sacrificed some of her debut's sparse moodiness, resulting in a more cohesive, immediate batch, littered with knock-outs. Working with an eclectic all-star production team (including Rick Rubin, Paul Epworth, and Ryan Tedder), Adele emerged with a well-manicured batch of songs that, while still showcasing her interest in layered musicality, shoot straight for the pop charts with each go-round—which is exactly where she should be aiming. This is what American Idol should sound like. This is what pop radio should sound like. This is what Adele should sound like. —Ryan Reed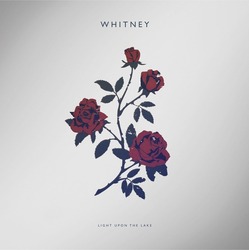 54. Whitney: Light Upon the Lake (2016)
Max Kakacek and Julien Ehrlich, Whitney's songwriting duo, were preparing to release this debut album since shortly after their last band, the Smith Westerns, split in 2014. When writing songs together, Kakacek and Ehrlich developed a persona: Whitney is a lonely guy who drinks too much and lives alone. It was probably a pretty easy idea to embody. Both Max and Julien are quick to admit that the songs for Light Upon the Lake were written in the midst of consecutive breakups. They felt a little bit like Whitney, so they built this as a bit of a concept album. But, the weird thing about labeling this record as a breakup album is that it's both accurate and—paradoxically—widely off base. It's not angsty, or hastily prepared in a few drunken nights off of some fit of red-eyed nostalgia. Sure, literally speaking all of the songs off of Light Upon the Lake conjure up failure to maintain a relationship with a loved one, but how can you relate a new band's debut record—and one that's so so fully realized to the point of even having a mission statement in the Whitney, as a man, as a writing prompt and concept—with a break up? If anything, it was the start of something new. —Nikki Volpicelli

53. Kendrick Lamar: Good Kid, M.A.A.D City (2012)
Kendrick Lamar's debut LP opens with a prayer—"Lord God, I come to you a sinner and I humbly repent for my sins," begins "Sherane a.k.a. Master Splinter's Daughter"—and his personal quest for redemption bleeds into the next track (the not-so-piously titled "Bitch Don't Kill My Vibe") as he reminds us that "I am a sinner who's probably gonna sin again." Lamar's bleak candor is highlighted by voicemail messages from his family members that are expertly woven into the album's narrative. His father teaches him the true definition of responsibility; his mother pleads with him to return her car and later, towards the end of "Real," delivers what feels like the album's mission statement: "When you do make it, give back with your words of encouragement." —Bonnie Stiernberg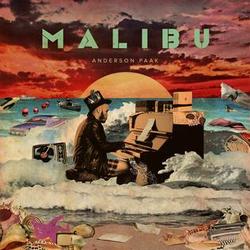 52. Anderson .Paak: Malibu (2017)
All thanks and praise to Anderson .Paak for releasing this warm, boozy album right at the start of a chilling year in both temperature and social climate. Malibu is a wonderfully generous cocktail of rap, R&B and soul. It's intoxicating music, the kind of stuff that gets you up and moving without realizing it. Paak is more than just good vibes though; he's conscious of the issues regarding his mixed race, and uses his pro-sex slow jams like "Room in Here" and "Without You" to encourage the world to toke up and leave the problems at the foot of the bed. Whether it's the brass blasting funkdown of "Come Down," the champagne-soaked "Heart Don't Stand A Chance," or joyous victory lap of "The Dreamer" .Paak is more than happy to welcome all for a good time "whatever the occasion/fuck your reservation." —Reed Strength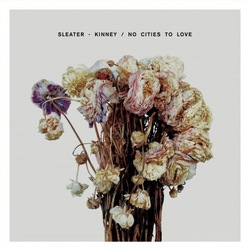 51. Sleater-Kinney: No Cities to Love (2015)
Of course Sleater-Kinney was going to reunite—everybody reunites these days—but Carrie Brownstein, Corin Tucker and Janet Weiss were stealthy about it: the trio didn't let slip that they had been working on their first album in 10 years until it was already finished. And what an album! The interplay between Brownstein and Tucker has rarely been tighter or more ferocious, their voices and guitars twisting, turning and intertwining over explosive drumming from Weiss on songs that are as tuneful as they are hard-hitting. Sleater-Kinney had built an enviable catalog before dissolving in 2006; No Cities to Love was a staggering return that ranks among their best work. —Eric R. Danton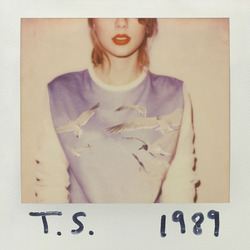 50. Taylor Swift: 1989 (2014)
Like her archnemesis Kanye West, Taylor Swift is polarizing. She is as fiercely loved as she is hated, both by culture and critics. 1989 was a rare moment of some consensus regarding Swift and her music. While Red has arguably aged with a bit more grace, and her earliest releases are more earnest and, at times, forthright, 1989 triumphs over every Swift album in terms of production and overall vision. The gap between Red and 1989 remains Swift's best and most important artistic leap forward. The winds of change started to blow in on Red, as she fortified her traditional weapon (acoustic guitar) with slicker production, rock 'n' roll drums and one bad-boy EDM beat-drop, but 1989 was a new pop wonderland. Her wide-eyed love songs (the saccharine "This Love," as well as the love-letter to her city, "Welcome To New York"), boisterous break-up ballads (both the pop song perfection on "Blank Space" and the bittersweet reflection on "Clean) and campy teen crush tunes all sounded better than ever before. She tried experimentation again with Reputation, angling to keep up with her ever-maturing audience, and all but failed miserably. Two years later, critics looked at 2019's Lover through rose-colored glasses, happy to hear anything that wasn't the half-baked snake charms of Reputation. But 1989 remains Swift's most experimental and exciting release, and it's also one of the best pop albums of the decade, on par with Carly Rae Jepsen's Emotion and Charli XCX's Sucker and Pop 2. It's so good, even the ever-annoying "Shake It Off" is forgivable. —Ellen Johnson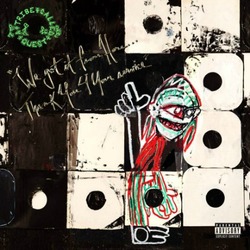 49. A Tribe Called Quest: We got it from Here… Thank You 4 Your service (2016)
The Low End Theory and Midnight Marauders are great Tribe albums. But We got it from Here… Thank You 4 Your service is a great Tribe album that has André 3000 and Kendrick Lamar. That's just math making a strong case that this LP is the best thing this group's ever done. With absolute certainty, "The Space Program" and "We the People…" are the greatest one-two opening punch in their catalog, and fairly strong arguments that a band would make a better President than our current one. On the latter, these everymen know what unites America ("The ramen noodle"), and they know the bigotry that rips it apart ("Muslims and gays / Boy we hate your ways"). And in one career-best verse on the former, Q-Tip rightfully salutes Confederate flag-capturer Brittany Newsome, the murdered Eric Garner and a doomsday premonition from his own "Excursions." Inverting a storied history of legendary African-American musicians from Sun Ra to George Clinton to Lil Wayne, Tribe cement their rep as the most earthbound crew of all time: "There ain't a space program for niggas / You stuck here nigga." Call it "Incursions."Yet, We got it from Here… proceeds from one crucial innovation since Tribe last made a record in 1998: the jazz-rap album you cannot relax to. Kendrick himself pioneered this with last year's unanimously received masterpiece To Pimp a Butterfly, and Tribe's most political album by miles is almost as fraught. All sorts of arresting, arrhythmic junk clutters their chewiest grooves while Q-Tip, Jarobi and the one-of-a-kind Busta Rhymes one-up their own high-anxiety flows in these secretly recorded tracks like the Navy playing war games. Just listen to Q-Tip's hiccuping breathlessness on "The Donald" or Busta's exorcisms on "Dis Generation." These guys never rapped like this before, and they never will again, at least not in this configuration. —Dan Weiss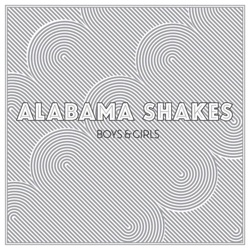 48. Alabama Shakes: Boys & Girls (2012)
Undeniably at the center of The Alabama Shakes' debut record is Brittany Howard's ascendant balladeering, which allows the Alabama Shakes to explore a sound made famous by the twin giants of Motown and Muscle Shoals. Her voice races from falsetto to growl to wail so quickly that she often changes direction mid-word, and that dynamism gives even the Shakes' slowest songs a restless, animal energy that is impossible to ignore. Howard's sound contains distinctive elements of Janis Joplin's flint and spontaneity, Aretha Franklin's depth and power and at times even the sweetness of Diana Ross. Despite the tendency of listeners to lump the band into the category of soul revivalists, Boys & Girls was best enjoyed not as an anachronism but as a fresh take on sounds from a bygone era. The Shakes looked to punk and hard rock as much as anything, and the melding of those influences with their rootsy, passionate appeal resulted in a style all their own, free of cynicism and brimming with vitality. —Eli Bernstein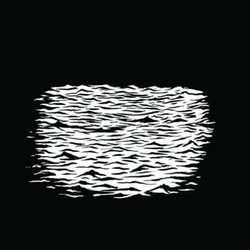 47. Vince Staples: Summertime '06 (2015)
Though Vince Staples' proof was already in Stolen Youth, the 2013 mixtape he spit out with Mac Miller (Larry Fisherman), his major label debut—and first official full length—Summertime '06 acts as an all-consuming testament to a talent far beyond its years. Not to sell Youth short, but Miller's loosely saccharine production fit a Staples who's cooled quite a bit since then. On Summertime, the rapper is all ice-cold edge, inside and out: refined, honed, sharp enough to cut subcutaneously. And so, on Summertime '06, an older, wiser Staples digs in with Clams Casino, No I.D. and DJ Dahi, producers who represent the best of most generations of hip-hop, to help him carve out a sonic space better fit for his aging worldview. In turn, the album is more than an ambitious kind of coming-of-age chronicle—it's a blithely sad thing, one in which institutional racism ("Lift Me Up"), addiction ("Jump Off the Roof"), and even loneliness ("Summertime") feel impossible to overcome. Staples hasn't gotten harder, just smarter—and his producers, balancing industrial clank with cloudy dope-scapes, have allowed him a sturdy vulnerability off which he can bounce his feelings. Though Staples hails from Long Beach—and shared a year of assured hip-hop releases with Boogie, another brilliant rapper from the area who's finally getting his due—his tracks rarely feel exclusive. Here, he was ready to mine deeper bedrock. And rarely has the sound of an artist scraping bottom been this assured. —Dom Sinacola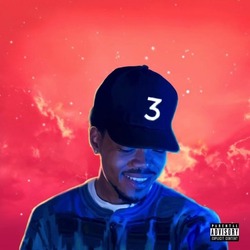 46. Chance the Rapper: Coloring Book (2016)
Coloring Book, Chance the Rapper's third mixtape and his second project distributed via Apple, is deafeningly religious, brimming with testimonies, exaltations and blessings that are loud enough to rock a megachurch and its town-sized parking lot. Purged of the drug-addled skepticism of Acid Rap and pulsing with the free-wheeling spirit and zeal that bolstered Surf, Coloring Book is a breezy listen: direct and purposeful. Forgoing a narrative of redemption, repentance or struggle, Chance spends the bulk of the album insisting that he's already found salvation. But while the volume of Chance's piety may feel like evangelism, Coloring Book is far from gospel rap. Chance The Rapper feels that he has been blessed with family, friends, talent and opportunity, and few things give him more joy than extolling those blessings. This isn't the music of someone who's been born again. It's the music of someone who is constantly thrilled to still be living. —Stephen F. Kearse

45. Snail Mail: Lush (2018)
Lindsey Jordan's first EP as Snail Mail in 2016 won over critics and fans with its subdued power and studied melancholy, revealing a songwriter well beyond her 16 years. Since then, she's graduated high school, toured with the likes of Waxahatchee and Girlpool, and was featured in a roundtable of female rock musicians for the New York Times. Her debut LP, Lush, is a collection of 10 lucid guitar-pop songs that show off her her classically trained guitar skills, structural know-how and an ability to express the inquisitiveness and confident insecurity of youth with a surprising sophistication. "They don't love you, do they?" she asks during the magic-hour-esque "Intro," her clear and comfortingly relatable voice singing the first of many questions she poses throughout the album. Her music is laid-back, gently hooky, and complements the poetic vagueness of her lyrics. There isn't enough detail for you to know exactly what she's talking about, but you understand the mood. Though the highs and lows of the album are subtle, Lush confirms what the Habit EP first introduced. Jordan is a definite talent. The songs illustrate a wise-beyond-years songwriting style, with none of the self-importance and indulgence that can come with more experience. Nothing feels trite or contrived. She's a natural, with an impressive sense of restraint, placing points of tension and release right where they need to be. —Madison Desler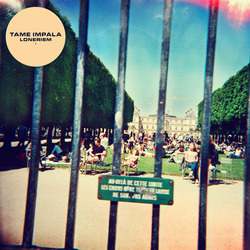 44. Tame Impala: Lonerism (2012)
Midway through "Nothing That Has Happened So Far," a bulldozer of sublime psychedelia on Tame Impala's sophomore LP, a mysterious voice emerges from the swirl: "You're thinking about everything, aren't you?" it asks, bathed in fuzz, as drums tumble wildly and electric guitars shiver with flange. "I know it's crazy—just don't think of it like that / Nothing has to mean anything." Lonerism expertly balances heady textures with effortless melodicism. "Apocalypse Dreams" is a capital-E Epic, a modern psychedelic odyssey that grows catchier and stranger the longer it plays; "Be Above It" builds from a chanted vocal loop and primal drum pulse into a carnival of giddy hooks and flange. The show-stopping "Music to Walk Home By" sounds like The Flaming Lips re-scoring Magical Mystery Tour, stoned out of their gourds. Saying nothing rarely sounds this profound. —Ryan Reed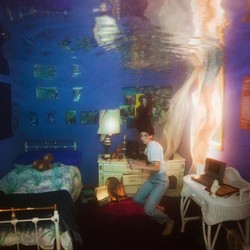 43. Weyes Blood: Titanic Rising (2019)
Natalie Mering's work under the name Weyes Blood feels less like a catalog of music and more like a journey. And each time she releases a full-length album, her destination comes a little more into focus. That's especially true on her new record Titanic Rising, which finds Mering edging her peculiar psych-folk closer than ever to the sound of traditional pop music. For someone with a documented predilection for idiosyncrasy and experimentation, she sounds completely at ease in these new songs, and ready for bigger things ahead. Folks who know her debut, 2011's The Outside Room, might be surprised to hear Weyes Blood in 2019, but they shouldn't be shocked. Even on that lo-fi bundle of echo and noise, you could hear Mering's gift for haunting melody and the folk form hovering slightly below the surface. Titanic Rising doesn't feel blissfully adrift. Instead, it feels like Mering knows exactly where she's going. You can hear it in the robust string sections of album opener "A Lot's Gonna Change" and the sturdy backbone-beat of "Andromeda" and the sentiments of "Wild Time," a patient ambler with a '70s soft-rock vibe (including a hint of "Landslide") and a plainspoken bridge: "Everyone's broken now," Mering sings, "And no one knows just how we could have all gotten so far from truth." —Ben Salmon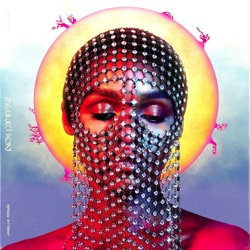 42. Janelle Monáe: Dirty Computer (2018)
After years spent building a successful acting career, Janelle Monáe released her third studio album, Dirty Computer, in 2018 via Atlantic Records. The first single, "Make Me Feel," showcases Monáe's greatest strengths: It's a funky, soulful, slightly left-field pop song that would fit right in on the INXS back catalogue. Led by Monáe's luscious, strong lead vocals, the song is sprinkled with glittery synth riffs and a wide range of sound effects like finger snaps and tongue clucks. "Django Jane" is a sex-fueled empowerment anthem. "And we gon' start a motherfuckin' pussy riot / or we gon' have to put 'em on a pussy diet," she spits. Monáe refers to her latest album as an "emotion picture" releasing it along with a 48-minute, futuristic narrative film. —Lizzie Manno and Loren DiBlasi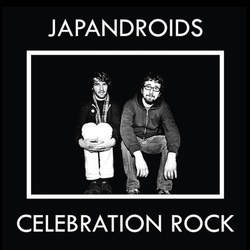 41. Japandroids: Celebration Rock (2012)
Japandroids' eight-track, zero-percent-fat Celebration Rock is bookended by the triumphant sounds of fireworks, but the real explosions lie in the chemistry of duo Brian King and David Prowse, filling out the record with just guitar, drums and vocals. Celebration Rock exists as a testament that chant-along, simple rock songs still have a place in the greater discussion of music, and you'd be hard pressed to argue otherwise after hearing "The Nights of Wine and Roses" and "The House that Heaven Built." Like on their debut Post-Nothing, Japandroids remain relentless from the get-go, infusing their pulsating anthems with epic sing-alongs as they shout out choruses that "yell like hell to the heavens." —Tyler Kane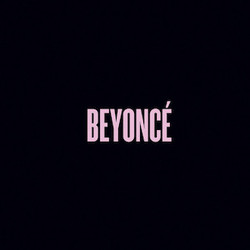 40. Beyoncé: Beyoncé (2013)
Regardless of what the music sounds like on Beyoncé's self-titled fifth LP, the album's intended significance is hard to overestimate. Considering the unorthodox release, which included music videos for every song and lack of a standard pre-release marketing push, the album was historic, especially considering that, at least initially, it worked, and the sales boomed as they had never boomed previously. Of course, her previous months of touring the world were good marketing; they were just marketing the entity Beyoncé and helped create an atmosphere that was hungry for an album. Then there are the feminist themes, a crucial co-headliner to the Beyoncé talking points. After all, what is the point of making a big splash if you don't intend to swim? The attention that Beyoncé's release earned her—and let's not pretend every Beyoncé release doesn't get attention, but this turned heads that typically wouldn't turn—is for good reasons, to perpetuate the pushing of women's equality into every conversation and the need for reexamination of societal expectations and attitudes toward women, not limited to sexuality, motherhood, the workplace and appearance. And this closing portion of Beyoncé is probably the best of her career, with first single "XO," previously teased romp "Flawless," the unabashed, uncompromising tribute "Heaven," and "Blue," which concludes the album with a striking similarity to how Arcade Fire's Reflektor ends, mainly in the atmosphere of the song, though having her daughter guest as a ghostly voice at the album's finish is slightly unsettling. The appearance of her child seems mostly put there for herself, which is all well and good. It is her album—and her choice. But, just as there's a fine line between self-love and self-obsession, art often runs the risk of crossing over from personal to self-absorbed. The lack of universality to much of it keeps it from being the great album it wants to be, and some of the fascination seems to stem from 2013 celebrity culture obsession and speaks to the need to disappear from our own lives and become so wrapped up in the world of the rich and famous. Beyoncé does her part to make her world worthwhile, but it is our job to try and do the same. In the end, the success of the album can be measured by whether things actually change, because a million copies sold should be a million changed attitudes, and that would be something pretty special. —Philip Cosores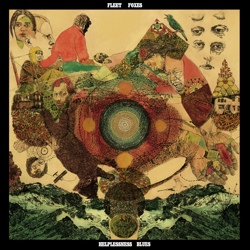 39. Fleet Foxes: Helplessness Blues (2011)
After their eponymous debut album earned a well-deserved standing ovation from critics, Fleet Foxes set the bar high for their sophomore album. Helplessness Blues is sweet and comforting at its worst and inspiring at its best. The foundations of many tracks are similar—the band frequently returns to the strumming, "ohhs" and "ahhs" that define opener "Montezuma"—but Fleet Foxes know how to layer sounds to add depth and make each song distinctive. The album is often about love — and the emptiness that can accompany its euphoria. —Ani Vrabel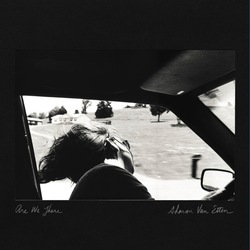 38. Sharon Van Etten: Are We There (2014)
Though most of Are We There steers through the tumult of a relationship that has since ended (the song titles tell the story: "Your Love Is Killing Me," "I Love You But I'm Lost," "Nothing Will Change," "Break Me"), Van Etten never wallows, nor turns vengeful or bitter. Rather, these songs are her attempt to make sense of it all, and she sifts through the promise, the heartache and the loneliness with dignity, even elegance. That's not to suggest she hides her anguish. Van Etten lets loose on "Your Love Is Killing Me," her voice throbbing as she fights, essentially, for the space to catch her breath. She is sorrowful over eddies of guitar and thundercloud drums on "You Know Me Well," while a sympathetic horn vamp acts as a keel to keep "Tarifa" right-side up against Van Etten's forceful swings between wild hope and despair. —Eric R. Danton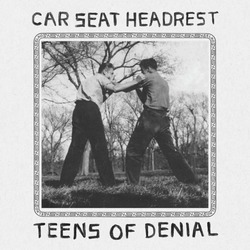 37. Car Seat Headrest: Teens of Denial (2016)
Will Toledo is the creative force behind this Bandcamp success story. This album arrived after his Matador debut, Teens of Style, which culled from his self-released records for songs he wanted to give a more official treatment too. Here, he's coming through clearer than ever. His voice isn't shrouded by reverb and distortion, and his songwriting is crisp as can be. This style of indie rock can benefit from the lo-fi treatment, and it did for most of his career, but the clarity here puts on display that his talent really carries through as well if not better with a cleaner production style. With Teens of Denial, Toledo has practically guaranteed himself a viable career for years to come. The fact he did it while still in his early 20s after laying a foundation of solid self-released records proves even further that his most creative days are probably still ahead of him. This is an album that makes you really fucking glad to be alive. For that matter, the very fact albums like this are coming out is enough reason alone to hope you get to stick around on this planet for a long, long time. —Mack Hayden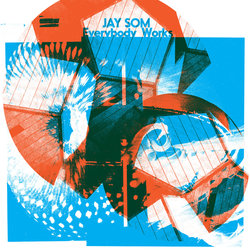 36. Jay Som: Everybody Works (2017)
Melina Duterte begins her sophomore album with a hushed, distorted couplet: "I like the way your lipstick stains / the corner of my smile." It's memorable, sweet and original bedroom pop, intimate but carefully orchestrated. The guitar tones play with pitch even more than current lo-fi kings Mac DeMarco or Kurt Vile, or much like Duterte's first instrument, the trumpet, whose imprecise notes can make a piece of music feel more human in our digital world. The vocals are buried and dreamy, surrounded at times by discordant guitars, especially on songs like "1 Billion Dogs." Moments of crunchy noise-rock make the clean pop hooks of songs like "One More Time, Please" stand out even more. Duterte plays all the instruments on Everybody Works, including some of the coolest psychedelic guitar solos recorded this decade, sometimes hidden within layers of jazzy, fuzzy counter-melody. It's both informal and intricate, carefully constructed then filtered through crappy speakers, like listening to Sun Kil Moon or Sufjan Stevens through a cell phone with someone you love on the other end. The result feels personal and vulnerable and, above all, beautiful. And it's one of our favorite albums of 2017. —Josh Jackson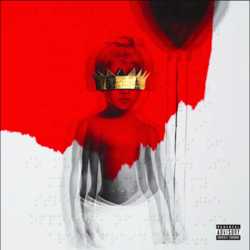 35. Rihanna: ANTI (2016)
It's more than fitting that the cover photo of 2016's ANTI features Rihanna as a child with a crown slipping down over her eyes—the album is a celebration of the confidence that allows her to make the lyrics "Sex with me so amazing / With her it'll be alright" a chorus without a goddamn trace of irony. Almost more impressive than the album's record eight No. 1 singles on the Billboard's Dance Club Songs chart is the vulnerability she infuses alongside the raunch, grit and bravado that define hits like "Needed Me." On "Higher" Rihanna's vocals strain and fray at the edge of her range as she pours her heart (and presumably some of that whiskey) out for the way things were. With ANTI, Rihanna empowers herself, regardless of how you feel about it. All hail. —Katie Cameron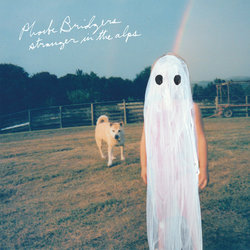 34. Phoebe Bridgers: Stranger in the Alps (2017)
"Jesus Christ, I'm so blue all the time," Phoebe Bridgers sings in "Funeral," one of the best songs on her incredible debut album, Stranger in the Alps. "And that's just how I feel. Always have, and I always will." No doubt about it: Alps is, at its core, a collection of sad folk songs, presented with nifty sonic accoutrements (mournful fiddle here, electro-noise there) and clever references (David Bowie, Jeffrey Dahmer) that give them added dimension. But it's Bridgers's plainspoken lyrics and airy, inescapable melodies that make Alps not just one of 2017's best debuts, but also one of that year's (and this decade's) best albums by anyone at any stage of their career. At 23-years-old, she already has a masterpiece under her belt. —Ben Salmon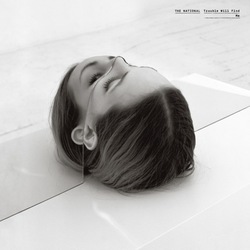 33. The National: Trouble Will Find Me (2013)
Trouble Will Find Me may be The National's funniest album to date. Not that it has a whole lot of competition. The bookish Brooklynites don't typically drop punchlines, although Matt Berninger has snuck a few sharp absurdities into his lyrics. On the band's sixth album, however, he actually foregrounds the humor, which was a welcome change for the band so deep into its career. Berninger's self-deprecating humor nicely complements the album's pealed-back sound. If High Violet was an ambitious statement album that propelled the band to new heights of mid-life/middle-class existentialism, Trouble Will Find Me is looser, easier and rawer—as laidback as The National ever get. Dense with allusion and mythology, Trouble portrays The National as a band that has soaked up so many influences that they're bleeding out into the words. And yet, you don't need to know who sang "Blue Velvet" or get the Elliott Smith reference on "Fireproof" to appreciate the band's stripped-down sonic assault or sympathize with the confused protagonists wandering through these songs. —Stephen M. Deusner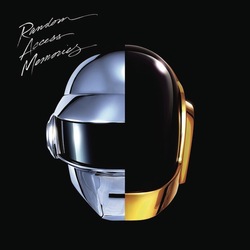 32. Daft Punk: Random Access Memories (2013)
Robin Thicke's mega-hit might have out-partied "Get Lucky" in sheer saturation, but there's no denying that Pharrell's appearance with the chrome-domes is, without a doubt, the summer jam that reigns supreme in quality. Daft Punk and Pharrell's not-so-subtle mission statement is slicked over by Nile Rodgers' virtuosic take on glossy rhythm guitars, forming an alliance we'd never imagine—but we're perfectly happy listening to the outcome. The album may be wildly eclectic—even inconsistent—but the highs, like "Lose Yourself to Dance" and "Doin' it Right," make the album one of the decade's essential listenings. —Tyler Kane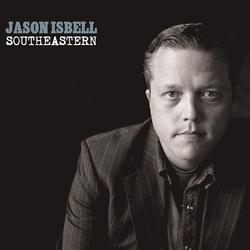 31. Jason Isbell: Southeastern (2013)
The first few years of Jason Isbell's solo career were beset with personal problems, including a well-publicized struggle with alcohol abuse, and his first three solo outings often played like too much of the same thing. But with Southeastern, Isbell has broken this hard luck streak, crafting an album worthy of his considerable talents. Each of the songs is a stunner. "Cover Me Up" is on the one hand a gentle, insistent love song, and on the other a moving testament to personal redemption that never once turns a blind eye to past indiscretions. It sets the tone for the remainder of the album, which is given equally to the promise of romance and the ever-looming possibility of suffering, both self-induced and arbitrary. As good as the songs are, Isbell's singing may be even better. It's certainly some of the best vocal work he's yet committed to tape. His baritone, always rich, is deepened here by a grittiness that lends Southeastern a real soulful quality. By any reasonable aesthetic criteria, Southeastern is a triumph. It's the most potent expression to date of Isbell's talent (including his Drive-By Truckers output) and, ultimately, was a harbinger of great things to come. —Jerrick Adams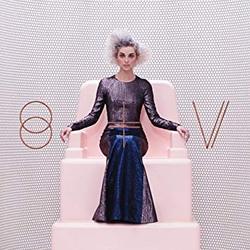 30. St. Vincent: St. Vincent (2014)
That Annie Clark's album as St. Vincent is self-titled is no aberration, no cop-out in the face of vacant inspiration. Just look at the eponymous collection's Willo Perron-designed, Memphis Movement-inspired cover. Clark, perched high atop her modernist throne, exudes the sort of confidence and wit reserved only for those who've mastered a craft. Otherwise she'd just look ridiculous, tossing off another rococo selfie like so many of the characters Clark brings to life on the album. No, though St. Vincent is the adventurous songwriter's fourth album, posterity and its fickle memory may find a way to boil it down to Clark's true ascension point. Because this was the first time we saw and heard her so completely fearless, so completely tapped into her potential and so completely set apart from her peers. And she knows that as well as us. Ask yourself: Is it purely coincidental that Perron played a significant role in the creative direction for Drake and Kanye West? Given his talent, the designer would be in-demand regardless of those affiliations, but I can't help but find at least a modicum of overlap between hip hop's reigning elite and indie rock's most inventive futurist. In press materials for St. Vincent, Clark stated that she wanted the "groove to be paramount," and she hit her mark. The opener "Rattlesnake," lifts off with a lone jittery synth, which gives way to a flange-drenched rhythmic stomp and the warble of fleeting auxiliary noise, ending in a blistering cascade of multi-tracked shredding courtesy of Clark, a self-professed "pedal nerd." The effect, as with most of the album, is somehow both steely and emotionally rich. Throughout St. Vincent, Clark juggles the two approaches masterfully, teasing the brain with virtuoso acrobatics while glaring straight at the heart with the overall power of the thing. I love that there are two ways of listening to St. Vincent: We can compartmentalize, standing in awe of the production and sheer skill on display, studying each flicker and nuance. Or we can sit back and let it work us over as the cohesive and pummeling statement that it is. —Ryan Burleson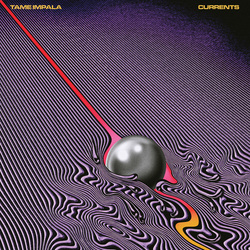 29. Tame Impala: Currents (2015)
Tame Impala isn't exactly an underdog band: Kevin Parker has enjoyed the steadily increasing accolades of the music press, "Elephant" was a huge single, they're a big-font festival band, and their name is almost certainly known to anyone who has bought any overpriced flannel from Urban Outfitters. But Currents is where the internal debate about Tame Impala's hyped-up legitimacy ended. This is a near-perfect album. It's a superb progression from their last efforts, a study in internal consistency and just chock full with nearly an hour of great songs. From opener "Let It Happen" to closer "New Person, Same Old Mistakes," Parker manages to never shy away from the spotlight while somehow making you view him as a mere messenger given this incredible album by the muses. There's a lushness to every instrumental and vocal decision here of a tone smacking of eternality. It's psychedelic music less as a genre distinction and more as a legitimate description for how much your mind seems to expand when you listen to it. There are rewards aplenty to anyone who'll give this record many listens, but they're the kind which will shirk away if they're sought out. Instead, you've just gotta sit back and let them come. —Mack Hayden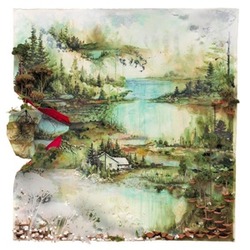 28. Bon Iver: Bon Iver (2011)
Bon Iver starts off quietly with a lovely little guitar riff on "Perth," but a keyboard wash and military drums kick in before we hear Justin Vernon's falsetto. Three-quarters of the way through, the song has swelled to its peak, something he and his bandmates Michael Noyce, Sean Carey and Matthew McCaughan became masters of while touring behind the Bon Iver debut. By track two, the band is highlighting Colin Stetson's guest saxophone (magnificent later on "Michicant") and Greg Leisz' pedal steel, along with Vernon's vocal range—he begins with a deep baritone before breaking into falsetto and then using his high natural register. And that's what makes Bon Iver one of the most satisfying responses to a hyped debut. It retains the beautiful melancholy of For Emma, Forever Ago, but in nearly every way, it's just more. More layered, more diverse, more interesting. He brings in collaborators to do what they do best, but never at the expense of his sound and vision. It treads into new sonic directions without getting lost. For Emma could be oblique at times, but the lyrics on Bon Iver often border on non-sensical: "Ramble in the roots, had the marvel, moved the proof be kneeled fine's glowing / storing up the clues, it had its sullen blue bruised through by showing." A majority of song titles reference places, but most meaning for the listener will come through the cathartic choruses: "Still alive who love you." "Never gonna break." "I could see for miles, miles, miles." And this one from "Calgary": "So it?s storming on the lake, little waves our bodies break / There's a fire going out, but there's really nothing to the south / Swollen orange and light let through, your one piece swimmer stuck to you." These all come as the music builds and emotions rise, and they're the moments on the album which linger throughout the day. —Josh Jackson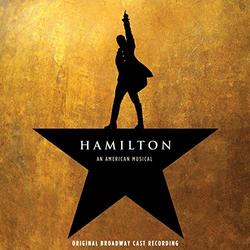 27. Lin-Manuel Miranda: Hamilton: Original Broadway Cast Recording (2015)
How does a bastard, orphan, son of a whore and a Scotsman, dropped in the middle of a forgotten spot in the Caribbean by providence, impoverished, in squalor, grow up to be a hero and a scholar? The answer unfolds over 142 minutes on the cast recording of the decade's best musical. While a ticket to the Broadway production was out of reach for many, the soundtrack contained nearly every word uttered on stage and packed the same emotional punch. Co-produced by Questlove and Black Thought from The Roots, Lin-Manuel Miranda's adaptation of Ron Chernow's Hamilton biography was dense with story—from his arrival in New York to his unlikely rise in American politics to his scandalous fall. But it wouldn't have obsessed legions of fans without the brilliant hip-hop inspired music, performed by a superb cast including Leslie Odom Jr., Renée Elise Goldsberry, Daveed Diggs, Philipa Soo, Christopher Jackson and Jonathan Groff. For months, I woke up with a different track in my head until a snippet of conversation would trigger another. With so much to say about race, class, immigration and the American dream, it's a brilliant, epic story in 46 tracks. —Josh Jackson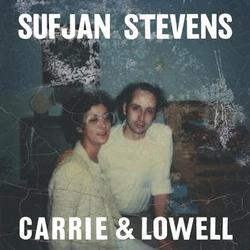 26. Sufjan Stevens: Carrie & Lowell (2015)
Carrie & Lowell was in no way what I wanted or expected from the next Sufjan Stevens album. I wanted something daring and sweeping—a musical progression from Age of Adz in some way. Instead, what we got was a quiet, moody set of songs not unlike something you'd find on a Sufjan Stevens album from the early 2000s at first blush. But there is also something fundamentally different about this album. It's urgent and spontaneous—the kinds of songs that are written in a rush of cathartic emotion on whatever instrument happened to be laying around. No three-minute orchestral intros to be written or historical facts to be researched. It's more Elliott Smith's XO than Illinois—and like XO, it has its eyes focused squarely on death. It stares straight into the hospital rooms, regrets, cloudy memories, and empty bedrooms—and dares to sing a quiet song about it all. Perhaps that ended up being more ambitious than another "State Project" album could have ever been. —Luke Larsen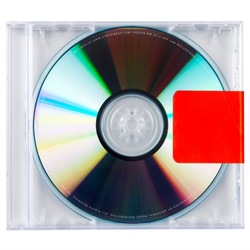 25. Kanye West: Yeezus (2013)
That Kanye's anointed himself as Jesus' BFF isn't surprising: After years of hip-hop domination and high-profile media spectacles, the dude's made plenty of enemies—Jesus may be the final person he hasn't totally pissed off. Luckily, Kanye's still more man than God. Yeezus' second half is weirder, darker, more introspective—all the qualities that define his best work. The first revelation is "New Slaves," a racially charged gospel set to a gothic, electro-choral swirl. The first verse alone is masterful—as focused and emotionally affecting as anything he's ever written ("You see it's broke nigga racism that's that 'Don't touch anything in the store' / And this rich nigga racism that's that 'Come in, please buy more'"), delivered with a razor-sharp cadence, with an eerie sonic framework that adds urgency to the message. Basically, it's the anti-"God." The album closes with "Bound 2," an old-school College Dropout throwback—built on a warped soul sample, crammed full of classic Kanye observations. It's a beautiful blast of humanity on an album—a perplexing, fascinating, absorbing album—that often feels outside normal human grasp. —Ryan Reed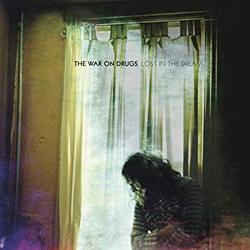 24. The War on Drugs: Lost in the Dream (2014)
I wasn't sure I needed an album like Lost in the Dream until I heard it. Even then, it took a few listens before I could articulate why it scans the way it does: Wistful but not resigned, invigorated but not wide-awake. As its title suggests, Lost in the Dream often trades in gaseous, impressionistic hues, and a cavalry of affected guitar, synth, lap steel, sax, harmonica and piano tracks gel into luminescent aural sunsets at several points throughout the album. These ambient drifts bookend Adam Granduciel's tender songs, the lyrics of which also tend to reveal themselves in refracted ways. Indeed, it can be difficult to discern more than a handful of lines in succession—Granduciel's feathery, mostly reserved delivery sees to this, as well as the tonnage of reverb baked into the mix—but listeners can't miss the sense of melancholy and anxiety woven into nearly every second of Lost's hour-plus run-time. "Am I alone here, living in darkness?" he asks on "Eyes to the Wind," his questioning telling all in a handful of words. Many times Granduciel is more spirited on Lost, but the M.O. of "Suffering" seems, to me at least, to speak volumes about the powerful undercurrent running throughout the collection. He's known pain in his time, but losing hope doesn't appear to be an option. He's "just a burning man, tryin' to keep the ship from turning over, again." —Ryan Burleson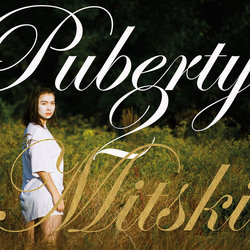 23. Mitski: Puberty 2 (2016)
Mitksi is a bonafide rock star, as proven on her 2016 standout album, Puberty 2. Her fourth studio album is an exceptional exploration of universal truths for a certain sect—unrequited love, financial instability and hungry ambition. Despite these coming of age tales, Puberty 2 is anything but ordinary. Mitski's telling offers a refreshing and emotionally raw account of life in a way that avoids being precious. Each track offers a unique approach in terms of sound but is woven together and amplified through brilliant songwriting. With "Happy," the album opens combining pulsing drumbeats and horns, gradually progressing to the distorted, power-chord driven rock anthem, "Your Best American Girl." In "A Burning Hill," the album's final track, Puberty 2 comes full circle. The less-than-two-minute closer completes the grieving process, which Mitski embraces by singing, "I'll go to work and I'll go to sleep / and I'll love the littler things." The lyrics may be simple but they highlight the wisdom possessed by the 26-year-old, making this one of the decade's best albums. —Jaimie Cranford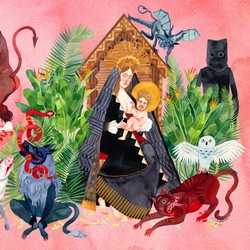 22. Father John Misty: I Love You Honeybear (2015)
Tillman's creative persona feels like a natural extension of his sprawling and strange backstory: He's part cultural provocateur, part hippie-rock satirist, part soulful balladeer. What's most surprising about I Love You, Honeybear is how it balances that cartoonish character with the real-life Tillman—who married his then-wife, Emma, in 2013. Honeybear thrives on the knife's edge of that enigmatic split personality, as he attempts to reconcile the love-swept optimist with the world-weary wise-ass. Fittingly, the LP's most striking moments meditate on the sublime and deeply complicated art of sharing life with a single partner. The title track is an apocalyptic love song submerged in waltzing, Spector-styled orchestrations—with Tillman embracing his wife, at peace as they drown. Sonically, Honeybear finds Tillman in a ruminative mood, favoring lavish strings, sweeping layers of voices and acoustic guitars. But he still has a knack for unexpected flourishes, like the psychedelic guitar solo on "Strange Encounter." With I Love You, Honeybear, Tillman wrestles with a lot of heady subject matter: modern narcissism ("Bored in the USA"), his own tendency to doom personal relationships ("The Ideal Husband"), the general downfall of mankind ("Holy Shit"). But the less he strains, the more his songs resonate. On threadbare closer "I Went to the Store One Day," his voice skirts into falsetto over hushed fingerpicking and strings, as he croons about buying a plantation with his wife and letting the yard grow wild—and how that dream originated from a chance parking lot hello. Tillman will probably always write with a wink—but he's learning to infuse that approach with genuine heart.—Ryan Reed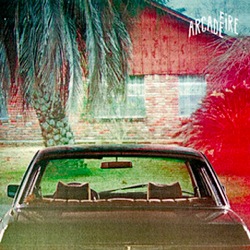 21. Arcade Fire: The Suburbs (2010)
At first listen, The Suburbs didn't seem likely to bear the same iconographic heft as its predecessors. But swelling at 16 songs and an hour-plus runtime, it's Arcade Fire's most ambitious and concept-driven effort to date. Vast stretches feel tamped down, as if the album is sonically emulating its subject. Where past Arcade Fire songs built upwards, these unfurl flat and wide; the euphoric spikes that served as Funeral and Neon Bible's beloved rallying points are strangely absent here, spaced farther and farther apart. Arcade Fire seems to be testing us, luring us down into the lowlands. A vein of emptiness and Beckett-esque waiting courses throughout; as so often in real life, these suburbs are a kind of purgatory with no exit in sight. But Chassagne's vocal turn on "Sprawl II (Mountains Beyond Mountains)" redeems. A disco backbeat and massive keyboard bassline blast skyward, achieving the sort of anthemic release Arcade Fire has perfected, a moment of catharsis that's been brewing for nearly the entire album. As any kid bored to death in such cul de sacs knows, the only cure from the suburbs can be found in "shopping malls [that] rise like mountains beyond mountains," and three minutes in, the song finds its own escape, attaining a euphoric release. She's found hope in the darkness, even if it's just neon and dim street lights beckoning with their irresistable clarion call: "Come and find your kind." —Andy Beta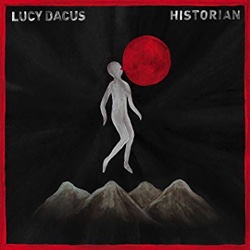 20. Lucy Dacus: Historian (2018)
Historian is at once tightly focused and musically expansive, 10 songs that sidestep any notion of a sophomore slump. While her 2016 debut, No Burden, had its tentative moments, Dacus displays remarkable poise here. She never sounds less than supremely confident on lyrics that make the personal political, and vice versa, accompanied by musical arrangements that are sometimes downright majestic. It wasn't a secret that Dacus is a strong lyricist, but she's become subtler, too, with turns of phrase that gleam, and sometimes devastate: "I'm just calling 'cause I'm used to it / And you'll pick up 'cause you're not a quitter," she sings on "Addictions." She's just as skilled at describing a scene as delivering one-liners: Dacus wrote "Yours and Mine" after participating in the 2017 Women's March, and she evokes the feeling of camaraderie and, simultaneously, the excitement and trepidation of standing on a precipice: "For those of you who told me I should stay indoors / Take care of you and yours," she warns over a big, thumping beat and jangling guitar. "But me and mine…we've got a long way to go until we get home." It's a rare artist who has a voice so compelling, and rarer still are the ones who learn so early on how to use it. At 23, Dacus has already made a career album with Historian, and she's really only just getting started. —Eric R. Danton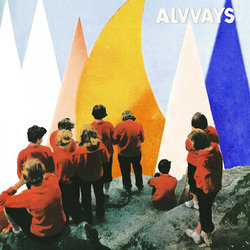 19. Alvvays: Antisocialites (2017)
On Antisocialites, Alvvays haven't lost their knack for writing concise indie pop songs that rival the best of Camera Obscura or Belle & Sebastian. By adding a warm synth sheen for their sophomore release, the Toronto-based quintet managed to make their jangly guitars seem even lusher. They've achieved what every band strives for on a sophomore album but most fail to do—namely, strike the middle ground between making the same record twice, and wanting to evolve and change their sound. By tweaking their songwriting ever so slightly, Alvvays one-up their 2014 breakthrough record. "Plimsoll Punks" plays like a fuller, more tightly wound "Next of Kin;" "Dreams Tonite" is a supercharged, groovier take on "Ones Who Love You." Molly Rankin & co. have dissected every minute detail from their debut and figured out how to truly improve upon each part, one by one. Those small flourishes—a more pronounced synth line here, an unexpected key change there—don't distract from what makes Alvvays great; they've only made the overall sound better. —Steven Edelstone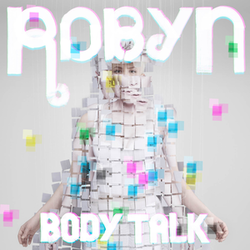 18. Robyn: Body Talk (2010)
We can't talk about heartbreak in music without mentioning Robyn. Whether you need to sob into your pillow or sweat yourself into oblivion at the club, the Swedish pop diva is always there with the right remedy for your pain. Her latest album, Honey, is a stunning dancefloor masterpiece with a few heartbreak tunes mixed in with the electro bliss, but 2010's Body Talk is home to arguably one of the greatest breakup songs of all time, "Dancing On My Own." After an expertly placed appearance in a scene from the third episode of GIRLS, even more people recognized "Dancing On My Own" for what it really is: a juicy, devastating wave of catharsis. And upsetting as it is, Robyn's recount of watching her ex-lover run away with someone else isn't exclusive to the broken-hearted among us. Like Lena Dunham's Hannah, sometimes you just need it as a boost, to remind yourself that you're okay—maybe even better—on your own. —Ellen Johnson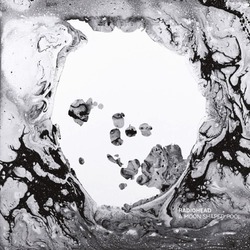 17. Radiohead: A Moon Shaped Pool (2016)
Radiohead has seemingly run out of reinventions, but that could be for the best. A Moon Shaped Pool, the quintet's ninth LP, was more summary than new chapter. Thom Yorke's oceanic piano loops, half-mumbled falsettos and reversed vocal wails recall the insular Kid A–Amnesiac era, while Greenwood's dense string orchestrations echo the warmest stretches of The King of Limbs and its more organic predecessor, In Rainbows. Slow-burn synth-rock epic "Identikit" climaxes with their wildest guitar solo—arguably their only real guitar solo—since OK Computer. Collectively, A Moon Shaped Pool proves that Radiohead has resumed its greatest winning streak in modern popular music. Not by flaunting any new tricks—just by delivering their normal quota of catharsis.—Ryan Reed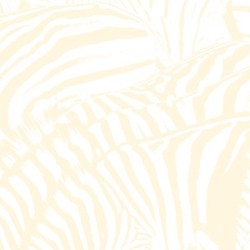 16. Beach House: Teen Dream (2010)
Teen Dream sounds just like Beach House and not at all like Beach House. On their first two albums, Victoria Legrand and Alex Scally created warm, lo-fi pop songs that favored subdued ambience over pronounced hooks, as if each song was designed to dissipate in the air between the speakers and your ears. By contrast, the duo's Teen Dream songs are less hazy and more forceful—they actually project. Singing in a bold style that suggests a huskier-voiced Kate Bush, Legrand sounds androgynous on "Walk in the Park" and breathy on "Norway." Scally, meanwhile, creates prickly arrangements full of narcotic guitars, reverbed piano and woozy synths that shimmer over spare, steady percussion. Dream is a go-for-broke collection that not only creates and sustains a hi-fi drowse-pop drama throughout its 10 beguiling songs, but comes across like a logical and gorgeous extension of all the band's previous dreams. —Stephen M. Deusner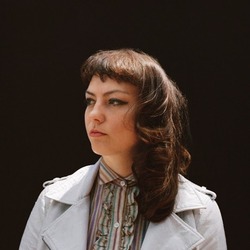 15. Angel Olsen: My Woman (2016)
After 2014's stunning Burn Your Fire for No Witness dramatically raised her profile, Olsen perhaps felt pressure to make a big statement the next time out. My Woman finds her up to the challenge, maintaining a harrowing intensity in full-band rockers and solitary confessionals. Olsen is a brilliant songwriter and an even better vocalist, who can go from stern to tender to deranged, and back again, in a single verse. In the beginning of My Woman, Olsen mostly pursues love with wild-eyed fervor, whereas the closing songs disconsolately consider its ruins. Yet, the relentless heat of My Woman can be exhausting over the course of 10 searing tracks—the addition of a throwaway would give a weary listener time to regroup. But Angel Olsen's fearless and eloquent embrace of raw emotions in all their messy splendor ultimately feels oddly uplifting, the way it always does when you witness a gifted artist at her best. —Jon Young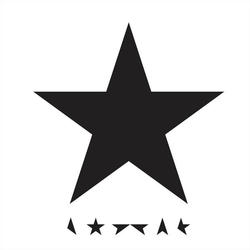 14. David Bowie: Blackstar (2016)
The death of David Bowie in early 2016 somehow seemed to set the tone of the rest of the year. His many fans and supporters thrilled at the release of his latest album Blackstar, a masterpiece that found him threading modern jazz into his already multi-colored tapestry of sound, and talked excitedly about what looked like the start of a bold new chapter in his storied career. Two days later, all that hope and promise was yanked away when the news came of Bowie's death due to liver cancer. Quickly, the discussion about Blackstar turned from celebratory to eulogistic as many of us pored over the lyrics and the two videos he made for the album for clues and signposts. Bowie did not disappoint on that front, as the LP is suffused with references to the inevitable and to looking back at his own legacy as one of 20th century's most innovative pop stars. With his clear-eyed view of his divine status, Blackstar becomes, then, a worship album about Bowie. His chosen cadre of musicians certainly treat it as such. Though the hard grooves that the members of Donny McCaslin's quartet aren't too far afield from what they presented on their 2015 album Fast Future, it's still obvious that they're pulling their punches a bit, all the better to let their new bandleader run as wild as he pleases. Bowie's biggest reveal comes at the end of Blackstar, pulling back the curtain long enough to let us know that for as much of himself as he has offered up to the music lovers of the world, as the title goes, he can't give everything away. He had to hold something back, be it his soul or his body or his always nimble mind, to be able to weather his final moments on this planet. But what Bowie did gladly and willingly offer up is a grand closing statement that will, like every other bit of art he created during his life, resound through the ages and shine glimmers of hope and humanity upon generations of boogie-ing children.—Robert Ham

13. Solange: A Seat At The Table (2016)
2016 was one of the most incredible years for music not only this decade, but also this century as a whole. The year was defined by both unabashed, even unreasonable, hope and a deep sense of forthcoming peril. That makes for a hell-of-a landscape for artists to try and interpret, and the ones who did it best found ways to seize the moment in all its chaos while simultaneously telling their own stories. Solange, the younger Knowles sister, nailed that task better than just about anyone. As the end of Obama's presidential tenure loomed, artists—particularly black artists—had to reckon with the false hope of the previous eight years. Solange both captured the disrest and took ownership of it, particularly the experience of black women. It's impossible to misread her: "All my n****s in the whole wide world, made this song to make it all y'all's turn, for us, this shit is for us," she sings on "F.U.B.U." Elsewhere, she tests the limits of R&B with a fellow innovator, Sampha ("Don't Touch My Hair"), contemplates displacement through neo-soul ("Where Do We Go"), harnesses her anger with Lil Wayne ("Mad") and comes to terms with herself on the majestic "Cranes in the Sky," the album's true triumph and one of this decade's best songs. Like Frank Ocean's Blonde, A Seat at the Table is 2010s canon. —Ellen Johnson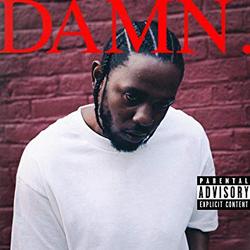 12. Kendrick Lamar: DAMN. (2017)
DAMN. isn't the personal journey that 2015's To Pimp a Butterfly was, and it doesn't try to be. DAMN. is Kendrick Lamar dead and Kendrick Lamar alive. It is Kendrick Lamar condemned and Kendrick Lamar redeemed. It is a meditation—or rather, a series of meditations—of his technical and emotional capabilities. Those meditations, on subjects explicitly named in songs like "PRIDE." "LUST." and "FEAR." are bound together as an examination of his own existence: his past, his present, his future, his disciples, his worshippers, his enemies and his worldview. When Butterfly came out, Lamar was coronated hip-hop's king and savior. Here he embraces the image, turning himself into messiah and martyr. He finds himself crucified on the very first track—his desire to do good, his outstretched hand to the blind of the world, turned upon him and used to undo him. On "DNA.," he's "Yeshua's new weapon," born of Immaculate Conception and eager to lead his people. But Kendrick Lamar is not Jesus. He can't help being human, and like the best among us, he is capable of, and often beholden to, a dark part of the mind. In highlighting the struggles inherent in his morality, he forces his listeners to consider their own. —Carter Shelter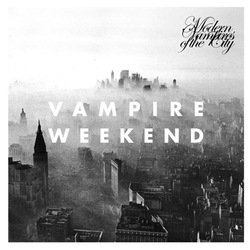 11. Vampire Weekend: Modern Vampires of the City (2013)
Vampire Weekend was a pretty damn good album, and the band's understanding of American pop melodies and world music rhythms tethered them to the real world—or at least a world beyond Manhattan—and somehow humanized them. This wasn't the gauche aspirational/rationalizing of reality TV housewives or Jersey Shore meatheads. Bucking several generations' worth of received indie-rock wisdom, frontman Ezra Koenig had the temerity to borrow from Paul Simon circa Graceland instead of David Byrne circa Fear of Music, and the band soundtracked his songs with arrangements that were simultaneously inventive and fussy. Instead of grit, Vampire Weekend emphasized opulence, which turned out to be subversive: In a musical realm that equated authenticity with slumming, this quartet stood in direct opposition to all those skuzzy Outer Boroughs acts still nursing the sting of injustice that they would puke in CBGBs' bathroom. So Vampire Weekend were crucified. And by crucified, I mean they sold a shit-ton of albums. Their sophomore long player, Contra, debuted at No. 1, and it's likely their follow-up, Modern Vampires of the City, vaulted them even deeper into the mainstream. As well it should have: It may not meet the high standards of Contra, but these new songs came pretty close, which is no small feat. And they may even convert a few non-believers along the way. Given lyrics like "You've got the luck of a Kennedy," they probably won't. And that's OK. Vampire Weekend work best when they're not quite acceptable, when they still retain a trace of subversion, which uproots their music from the rock-historical continuum. Let me put it another way: That harpsichord on "Step" doesn't signify psych-rock or chamber pop. It signifies harpsichord. That weird orchestral aside on "Hudson" isn't a nod to Beck's use of "Unfinished Symphony" on Odelay or any kind of prog inclination from the band. Instead, it signifies an orchestra. Or, at most, a half-remembered night at Lincoln Center. Rather than excavate old rock history, Vampire Weekend find ways to make these instruments sound new, which gives the music a lightness—as though unburdened by the music of the past and the expectations of the present. —Stephen M. Deusner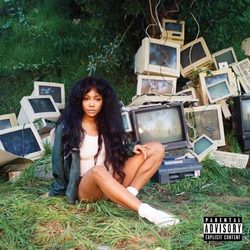 10. SZA: Ctrl (2017)
The first lady of Kendrick Lamar's Top Dawg Entertainment, SZA acquired a cult following with her 2014 mixtape Z, a downtempo project rife with ambient beats and understated vocals—a pleasing combination for fans of artists like XXYYXX and Sky Ferreira. On her debut LP, SZA trades Z's whispery vocals for a robust timbre steeped in jazz and soul, evoking Amy Winehouse and earlier predecessors like Billie Holiday. In keeping with jazz tradition, there's an improvisatory quality to the way she sings throughout the album, unraveling structured pop hooks with stream-of-consciousness riffs and scat-like repetition. But in contrast to the self-seriousness that often comes with impressive vocal chops, Ctrl is comically blunt: "Highkey, your dick is weak, buddy / It's only replaced by a rubber substitute," she croons on "Doves in the Wind." It's lines like these that make Ctrl feel as intimate and fun as a slumber party with your best girlfriends. —Nastia Voynovskaya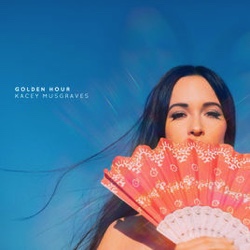 9. Kacey Musgraves: Golden Hour (2018)
Golden Hour is named, in part, for Kacey Musgraves' teeny tiny hometown of Golden, Texas; population: about 200. But the title of the singer/songwriter's triumphant third LP is also an ode to the brief period of daytime occurring right after sunrise or just before sunset, a fleeting 30 minutes during which everything is made more beautiful by a dusky, yellow glow. Perhaps darkness is just ahead, but a for little while, there's nothing but light for miles and miles. Musgraves is all-too familiar with life's ups and downs, lights and darks, and how they often co-exist. "Is there a word for the way that I'm feeling tonight?," she sings on "Happy & Sad." "Happy and sad at the same time / You got me smiling with tears in my eyes." That track is a lesson in feeling comfortable with dark emotions, but Musgraves spends the bulk of Golden Hour basking in the light, giddy with new love (in her case, with husband Ruston Kelly) and in awe at the world around her. There's an ease to the record, which is interesting considering it spends so much time investing in the often complicated work of genre-busting. While there's more than enough twang and small-town heartache on Golden Hour to constitute a country record, there's a delightfully surprising melange of sounds—spaced-out AutoTune on the psychedelic "Oh, What A World," doo-wop keys on the starry-eyed "Butterflies" and, most magnificently, the sweaty disco beats on what should have been a pop radio hit in 2018, "High Horse." For all its genre-defying powers, Golden Hour is also home to pure, stop-in-your-tracks songwriting. Musgraves has a knack for coy wordplay on "Space Cowboy" and "Slow Burn," and if "Mother" doesn't inspire you to call up your mom right this minute, you need to listen again. While life is full of lights and darks, Golden Hour is more concerned with the glow, and it is Musgraves' sun-soaked masterpiece. —Ellen Johnson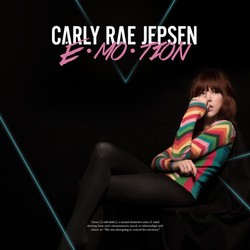 8. Carly Rae Jepsen: Emotion (2015)
At first glance, a record with songs like "I Really Like You" and "Run Away With Me" may not seem like obvious choice for a stellar breakup album. To that, we say, you clearly haven't cried while listening to E•MO•TION by Carly Rae Jepsen. Post-breakup, you don't just wallow in sadness or stew in bitter anger. You mourn what might-have-been and even dream about your ex running through the proverbial airport to tell you they made a huge mistake. Everything about E•MO•TION, including its fantastical retro-inspired pop sound, screams rose-colored glasses. Besides obvious breakup songs like "Emotion" and "Your Type," the album is filled with tracks that, if anything, feel like desperate, unattainable fairytales. And let's not forget the album's most underrated song, "Boy Problems," which feels like a glittery chorus of every pal ever who's reminded you that friendship comes before an obnoxious S.O. If a Disney princess made a record after being dumped, this masterpiece would be it. —Clare Martin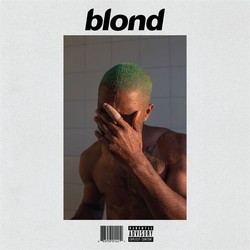 7. Frank Ocean: Blonde (2016)
Frank Ocean mostly existed in suspended animation in the interim between channel ORANGE and Blonde, leaving his fortress of solitude for the occasional feature or broadcasting his thoughts from within its dungeons via oblique tumblr dispatches. His absence from public life was so absolute that it spawned memes, conspiracy theories and fan fiction about him being seen IRL. Blonde is just as evasive—Ocean obscures his face on the album cover—but it's his most resonant work yet, constantly pushing past profound alienation to connect, however fleetingly, to something, someone. Throughout the album, Ocean flits in and out of memories and relationships, replacing the set pieces of channel ORANGE with slipstream vignettes. Genre is also a blur. channel ORANGE may have been eclectic, but it was clearly an R&B record. Blonde is thoroughly radioactive, always unstable. Surf rock transforms into new wave that morphs into electrosoul that evaporates into vaporwave. The only thing stabilizing this chaos is a folk sensibility: a persistent emphasis on the power of the voice. —Stephen F. Kearse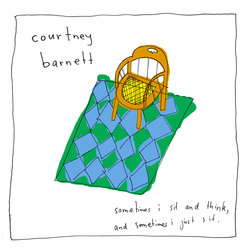 6. Courtney Barnett: Sometimes I Sit and Think, and Sometimes I Just Sit (2015)
Following up the double EP that garnered her acclaim far beyond her Australian home, Courtney Barnett recorded 11 tracks matching her ear for melody to an eye for detail. She's a coffeehouse storyteller with an impish streak of dark wit fronting an honest-to-God rock 'n' roll band, begging you to both dig into her lyrics and get up and dance. And the range here is impressive, from the meditative "Depreston" about house-hunting to the thrashing kiss-off "Pedestrian at Best." It's filled with singles if there was still a radio station who played music like this. —Josh Jackson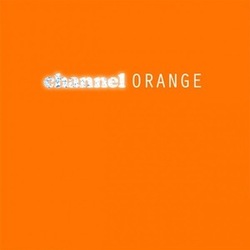 5. Frank Ocean: channel Orange (2012)
channel Orange is a very beautiful album about not-so-beautiful people. Prostitutes and pimps, drug mules and drug lords, rich kids with too much money to be happy, and at moments, the narrator himself—these are the cast of alienated, paralyzed SoCal misfits swirling around in Frank Ocean's moral imagination. Yet, restraint is key to the execution of channel Orange, a neo-R&B album that, for all its layered beauty, never overwhelms. Ocean's not one to shout his words, so his well-wrought stories reveal themselves as organic, integrated parts of the mix. From "Start" to "End," channel Orange is a narrative album meant to be heard in the traditional manner. It sounds best when taken in that way. —Lane Billings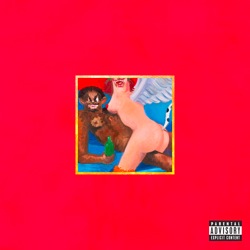 4. Kanye West: My Beautiful Dark Twisted Fantasy (2010)
Kanye West has always been on the tip of pop culture's tongue and this is his most well-rounded endeavor. This is where he first plucked a quaint indie rock vocalist in Bon Iver's Justin Vernon, weaved him masterfully into his own hip-hop fabric and vaulted the mixture of the two. The whole album is wrought with expansive productions from the sparkle of "All of The Lights" featuring Rihanna, to the beautiful balladry of "Blame Game" featuring John Legend. Kanye West's persona elicits strong reactions, but MBDTF flashes the musical genius of pop culture's most polarizing figure. —Adrian Spinelli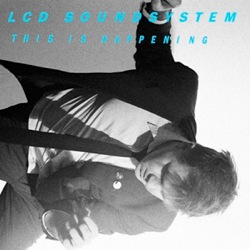 3. LCD Soundsystem: This Is Happening (2010)
Over the course of four proper full-length albums and a smattering of singles and compilations, LCD Soundsystem—the oft-one-man-show of New York DJ, producer and DFA Records co-honcho James Murphy—has become an increasingly sure bet. After 2002's "Losing My Edge," an eight-minute takedown of rock 'n' roll posturing, the band avoided novelty-act territory with a helping of self-skewering; Murphy dressed himself down almost more than anyone else, stripping away all traces of preening entitlement and pretense, readying himself for a three-album run that would build on—not trade on—his cutting wit. The records have a wry take on certain social graces, toying with the kids packing underground bars and the same kind of house parties that probably wound up blasting the songs. This Is Happening is, in all respects, LCD's best album. There's a remarkable sustained energy to this collection; its electronic textures thrum and shimmy, and wall after sonic wall is built up and torn down with impeccable precision. But there's an odd tension throughout; Murphy sounds both all-in and like he's keeping one eye on the exit—in no small part, surely, because he intended this album to be LCD Soundsystem's last. It's not a swan-song, exactly—that would require some degree of sentimentality and forced closure that seems wholly absent from Murphy's world, plus it preceded the band's rebirth in 2017—but it's deliberate and no-nonsense; he doesn't want to waste his time, or yours, or anyone's. Instead, we get a handful of parting gifts: The insistently lovelorn "I Can Change," featuring Murphy's most oddly sophisticated vocal delivery to date; the percolating piss and vinegar of "Hit" and its record industry shrug-off; the skittering, spoken-word discourse, snide asides and comic-book chorus of "Pow Pow." It would still be a shame to see LCD Soundsystem go—but you know, the coolest kids always ditch the party early. —Rachael Maddux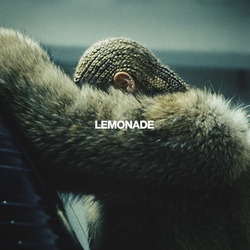 2. Beyoncé: Lemonade (2016)
The album Lemonade tells the story of a woman experiencing the high highs and low lows that come from loving, from believing, from existing. She's confident ("6 Inch"), she's scorned ("Hold Up"), and she's vengeful ("Don't Hurt Yourself"). She's painfully aware ("Pray You Catch Me"), blinded, then restored by love and lies. She's open, she's hopeful ("Sandcastles"), and she's incomprehensibly fierce ("Sorry"). She is everywoman—in love and in pain ("All Night"), defined as much by her romantic life as she is by her parents ("Daddy Lessons"), and the cultures and worlds that birthed her ("Formation"). But the film Lemonade tells a story that takes all of this and socializes and politicizes it—as it should be. Songs about heartbreak no longer merely signify love lost, but must be understood alongside certain losses unique to women in the black community. Anthems about reclamation of power in the aftermath of an unfaithful lover take new meaning, when you see images of black women gathered. I stress the word because of all the different ways Lemonade the album and Lemonade the film embrace the notion of black women gathering. Useless lovers who have failed to appreciate a certain magic in their midst must be gathered—as in almost violently collected, if only to be torn apart; a community of women bound together by a history that stretches from the continent of Africa, to the Caribbean Islands, to the French Quarters must gather to share collective tales and to pull on each other's individual talents for strength. And of course, the reaction to Lemonade reflects such gathering. Since the album was released, black women have been gathering to speak, write and reflect on the impact of the album, to share syllabi—required reading to understand the layers Beyoncé veils and unveils—and to simply exist in a certain glory that we only feel in the presence of those who know us well—Toni Morrison, Ntozake Shange, Julie Dash, Kara Walker, Mara Brock Akil—those women whose work we have been gathering around for years. Now of course, Lemonade is to be enjoyed by every gender and every race the world over. And it has been. But if anyone feels the need to ask why Lemonade exists, and how Lemonade came to be and what it means that the album arrived at that particular moment in American history, well, I believe Bey made herself quite clear. Everyone else (the others) gets to look on and listen in, as she sings her own interpretation of a deceptively simple hymn that's been passed down through generations of black women, to the black women of this moment: Gather, heal, slay, repeat. —Shannon Houston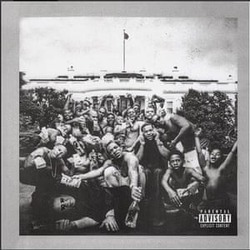 1. Kendrick Lamar: To Pimp A Butterfly (2015)
This is what thoughtful hip hop is supposed to sound like. This is the product of a rapper who quickly rose to the upper echelon of hip hop and took a long hard look at the scope of the scene and more importantly, himself, before letting out a visceral, imaginative and musically ambitious production that demands your attention. TPAB further develops jazz fusion in hip hop with seasoned collaborators in Flying Lotus, Kamasi Washington, Thundercat, Robert Glasper, et al., producing a live sound that's compositionally rich, instrumentally complex and flat-out interesting. Yet, the sceptre for all of TPAB's energy is Lamar, who brings himself to his knees on deeply reflective jams like "King Kunta" and "How Much A Dollar Cost." TPAB is a call-out of the hip-hop establishment, by perhaps its most self-aware figure, who has no trouble exploring his own vulnerability in order to paint an accurate picture of the harsh, dynamic and inspiring times we're still living in today. —Adrian Spinelli
Listen to the Best Albums of the Decade Spotify playlist here and listen to our editors discuss the list on The Paste Podcast here or listen below.