Bleary Eyed Shares New Single "Upset"
The Philadelphia band's new triple-split EP arrives June 16th via Julia's War Recordings.
Photo courtesy of the artist
Music
News
Bleary Eyed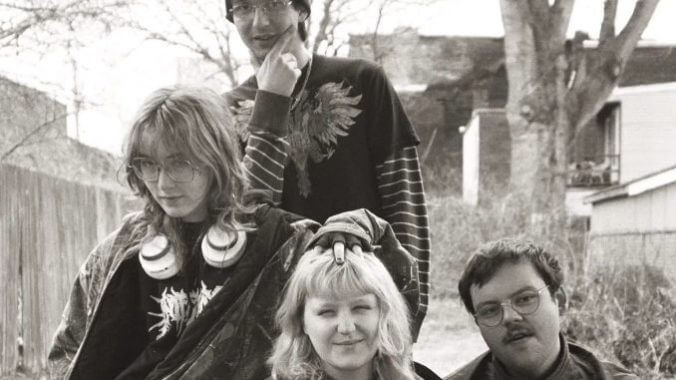 Philadelphia shoegaze band Bleary Eyed is back with another synth-wave, noise-pop song called "Upset." Following the release of their self-titled EP Bleary Eyed in March, "Upset" is a teaser of another upcoming triple-split EP with Sun Organ and Euphoria Again. The project will release on June 16th via Julia's War Recordings. 
The new single begins with the band's casual shoegaze melodies and glitchy drive, eventually reaching a climax by the middle of the song—as vocalist Margot Whipps' vocals pour over the track. Layering their sound with perfect dreaminess, the sweet lyrical hums hang over the center of the instrumental. The band explains that they "wanted to write a faster yet sweet pop song with Margot's vocals front and center but still incorporate some glitchy, sample-heavy production."
Listen to Bleary Eyed's new single "Upset" below.