Carly Rae Jepsen Finds Freedom in Exploration on The Loveliest Time
The Canadian pop fave's new album is a companion piece to last year's The Loneliest Time
Music
Reviews
Carly Rae Jepsen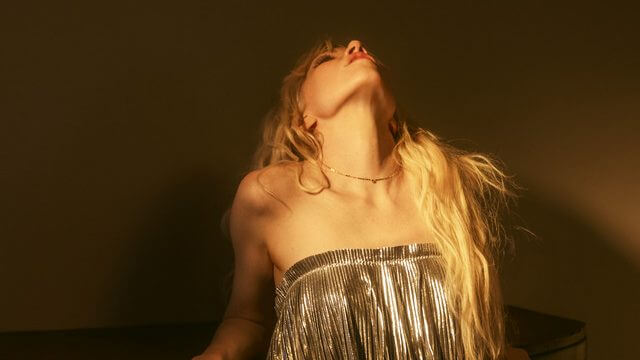 It has been 11 years since Carly Rae Jepsen released an album without releasing a companion collection of B-sides months later. The Canadian pop star's cred-building cult-fave, Emotion, came out in 2015, followed 14 months later by Emotion: Side B, an eight-track EP culled from the 250ish songs Jepsen reportedly wrote while working on the album. She followed Emotion with a full-length in 2019, Dedicated, then a collection of album outtakes called Dedicated Side B one year later.
In both cases, the B-side songs provide interesting context for their associated proper albums by shining a light on Jepsen's creative process, her range of interests and even the limitations of her pop prowess. They also serve as a reminder that her second-tier material is better than many artists' very best stuff.
Last fall, Jepsen released her version of a COVID-19 quarantine album, The Loneliest Time, and immediately began teasing the possibility of also putting out leftovers from the session. Nine months later, those extras have arrived under the name The Loveliest Time, and this is officially no longer a quirk. It is just something Carly Rae Jepsen does.
As always, the results are mixed, but the highlights are either all-time Jepsen bangers, or they find the singer/songwriter in an exploratory mode, trying out a variety of new styles. It is her "freest" album yet, she told Rolling Stone, capturing what makes these B-side projects so valuable and interesting. There's a willingness to experiment with style and form that Jepsen may not feel when she's putting together her official albums—although the lines between official albums, companion pieces and B-side collections gets blurrier and blurrier. "This time," her website says, "they're not so much B-sides as they are a second chapter."
No matter what you call them or how you classify them, The Loveliest Time contains a handful of songs that instantly belong in the upper echelon of Jepsen's catalog. "Kamikaze" is an aptly titled tune about pursuing someone ("a shipwreck underwater") you shouldn't, with a thrilling roller-coaster chorus and a bass line that slithers and squirms as she acknowledges the inevitable:
I love the beginning
The moonlight is calling
I know we'll go up but
We'll end up freefalling
Later, "Psychedelic Switch" beelines in the opposite direction, with Jepsen reveling in the restorative power of love against a sparkling house beat. When she sings, in the final verse, "All my insecurities / Can't stand the way you look at me," you just want to smash that hug emoji for her. And the wobbly disco track "Shy Boy" splits the difference between the two, celebrating the art of flirting while interpolating the chorus of Midnight Star's minor 1986 hit "Midas Touch."
Other highlights of The Loveliest Time include "Put It To Rest," a beautiful collision of swelling strings, stuttering drum 'n' bass percussion and a piano line that flutters around and occasionally falls apart; "Aeroplanes," with its big bass and a funhouse mirror of a chorus that zigs when you expect a zag; and "After Last Night," which sounds like Jepsen's softly glowing take on hyperpop. The album ends with "Weekend Love," a delightful slice of slightly psychedelic indie-ish-club-pop co-written with Ethan Gruska, best known for his work with Phoebe Bridgers and Kimbra.
The rest of The Loveliest Time finds Jepsen blasting off in different directions—the dubby soul of "Kollage," the throbbing synth-rock of "Stadium Love," for example—with varying degrees of success. Then again, the measure of success here may not be the final products, but in the attempts, the ambition and the adventure, and the payoff may come on the next "official" Carly Rae Jepsen album. And that? That's the value of true artistic freedom.
---
Ben Salmon is a committed night owl with an undying devotion to discovering new music. He lives in the great state of Oregon, where he hosts a killer radio show and obsesses about Kentucky basketball from afar. Ben has been writing about music for more than two decades, sometimes for websites you've heard of but more often for alt-weekly papers in cities across the country. Follow him on Twitter at @bcsalmon.