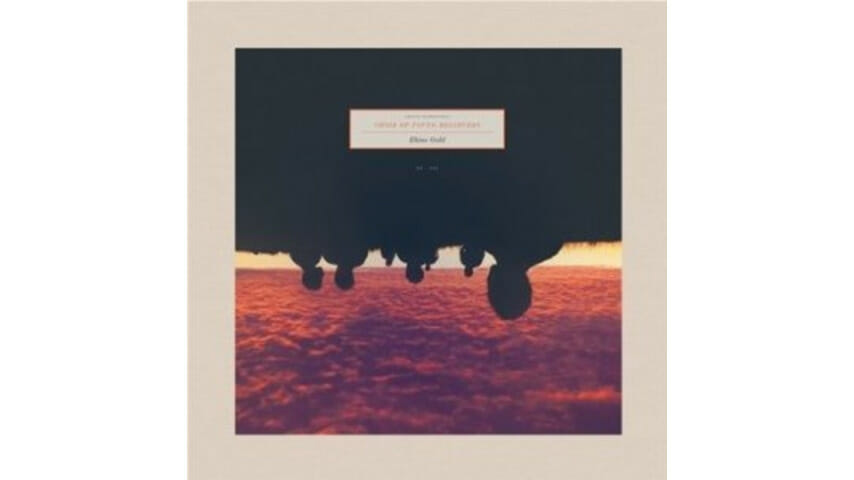 A dour precision creeps through the synthy layers of Rhine Gold. On his second record, Jannis Noya Makrigiannis, the Danish Grammy-winning musician behind Copenhagen's Choir of Young Believers, plays with dissonant orchestrations—weaving his designs with harmonic strumming and pulsing string work, while only occasionally treading towards the light.
The opening moments of the record's first track, "The Third Time," embrace a glossy, psychedelic charm. Echoing synths swirl around flecks of strings that lead towards Makrigiannis' evocative vocals—a pleasant addition to the eerie orchestration. With its slightly more upbeat tempo, the calculated percussion and stripped keys of "Sedated" make it one of the collection's standouts—showcasing the album's often-buried pop sensibilities.
While decidedly melancholy, the tone of Rhine Gold pairs its most somber moments with blink-and-you'll-miss-them breaths of positivity. The lavish harmonies on "The Wind is Blowing Needles" recall the ear-worm vocals of "Action/Reaction" on the project's debut record—but with a more mature feel. The '80s-reminiscent "Patricia's Thirst"—with its squishy electronica—takes a much more straightforward and upbeat approach than its neighboring tracks.
A collection of complex arrangements, Rhine Gold achieves its mesmerizing sound by blending Makrigiannis' evocative vocals with textured accompaniments that frequently take the lead—but resist overwhelming the final product. Both bold and refreshing, Rhine Gold's dreamy approach to its dark arrangements delivers a unique take on orchestral pop.