Take a Magic School Bus-Style Trip into Courtney Barnett's Brain in Her "Everybody Here Hates You" Video
Images via Mia Mala McDonald, Milk! Records/YouTube
Music
News
Courtney Barnett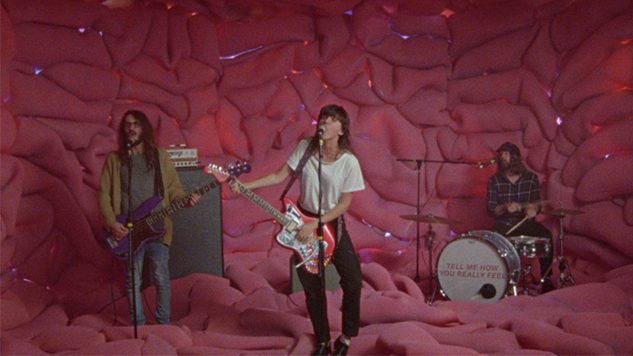 Courtney Barnett's paranoia-laced new track "Everybody Here Hates You" now has a fittingly cerebral video to match.
The new single, her first of 2019, should feel awfully familiar to anyone who has struggled with social anxiety or insecurity, and found it difficult to get out of their own head-space. However, it also embodies the slacker-rock feel of any Barnett song, so that "Everybody Here Hates You" proves just as enjoyable as it is relatable. The video, helmed by award-winning director Danny Cohen, brings us right into Barnett's brain, Magic School Bus-style. The visuals turn from whimsical to claustrophobic as the bubblegum pink folds press in tighter and Barnett laments, "You say, 'It's only in your head / They're probably thinking the same thing.'"
Get inside Barnett's mind in the video below and, further down, watch her 2015 performance of "Depreston" from the Paste archives. Check out her upcoming tour dates here.