Dua Lipa's Latest Single and Music Video "Don't Start Now" Is Here
Photo courtesy of the artist
Music
News
Dua Lipa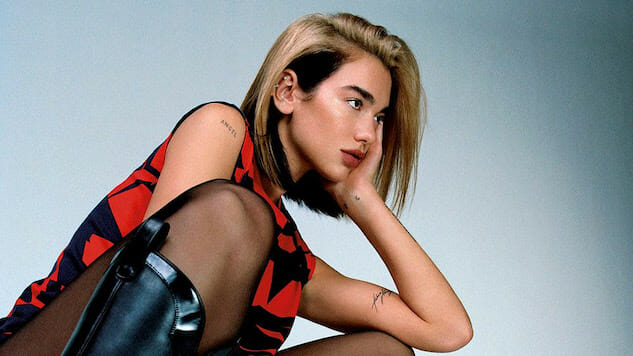 Acclaimed songstress Dua Lipa has released her latest single, "Don't Start Now," as well as the music video for the track. The English pop singer-songwriter teased her new single last Thursday with a short clip on YouTube:
"I chose to put this song out first so I could close one chapter of my life and start another," explains Dua Lipa. "Into a new era with a new sound! It's about moving on and not allowing anyone to get in the way of that. It also felt like a natural first song choice as I made it with the brilliant same crew I made 'New Rules' with."
Directed by acclaimed director Nabil, who has previously worked with Kanye West, The Weeknd, James Blake and Bon Iver, the "Don't Start Now" video serves up "a divine slice of pulsing disco, the track is a pure, adrenalin-fueled, feel-good dance floor anthem of positivity and self empowerment," as a press release puts it. It's funky and fun, she's blond and wears a shirt that could probably work as a belt—what else do we need?
This Sunday will see Dua Lipa perform "Don't Start Now" at the EMAs in Seville, which fans in the U.S. can watch on MTV. You can stream "Don't Start Now" here, watch the music video below and listen to Dua Lipa's 2016 Daytrotter session further down.