Jay Som Expertly Mines the '80s in New Single/Video "Baybee"
Images via Polyvinyl/YouTube
Music
Video
Jay Som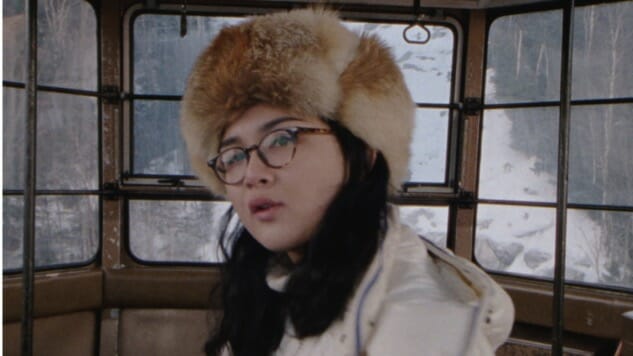 Jay Som's "Baybee" and its corresponding video are all about mining the '80s. There are the requisite guitar strums, the hiccoughing bass lines, glistening synth parts, airy vocals—it's all there.
But getting back to 1985 doesn't just require a few directions, it demands attention to all of the intricate twists and turns along the road. Jay Som certainly does that with "Baybee." The notion of playing games with love isn't a scintilla out of place in 1985 or 2085, it's a marker anyone can readily identify.
And if the band's lyrics and music don't fully signify '80s, the video for "Baybee" absolutely does. The entire thing takes place at a ski resort shot on sun-bleached film. It could only further resemble an '80s ski movie if there was an epic "showdown" at the end or a voice bellowing out of an intercom. Like the song, it nails a specific time, a specific place and a specific feeling without being constrained by any of those things.
Jay Som's first proper album Everybody Works drops March 10 via Polyvinyl. Find out more about the album here, and watch the Charlotte Hornsby-directed "Baybee" video above.