Jenny Lewis Releases "Cherry Baby"
Her upcoming album Joy'All arrives June 9 via Blue Note Records
Photo by Bobbi Rich
Music
News
Jenny Lewis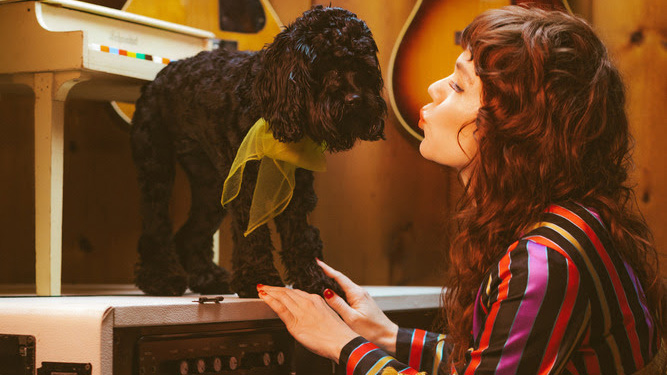 Another bittersweet, soulful and genre-bending, hypnotic tune has just worked it's way into our hearts. As another prevailing single, ahead of her upcoming album, Joy'All, Jenny Lewis has released "Cherry Baby" into the world.
Weaving together gentle, melancholic melodies and a groovy bass line, Lewis creates a romance between her and the listener that feels absolutely necessary for the story she tells. "If I don't lose my mind / I'll get it right this time / Cause I fall in love / Too easy, too easy," she sings, longing for connection, continuing on to repeat "Cherry, baby / I'm going crazy!" throughout the alluring melody. Her poignant lyrics serve as the perfect complement to an already vulnerable track, adding an exquisite layer of depth and emotion.
Watch the lyric video for "Cherry Baby" below.