The 25 Greatest Lana Del Rey Songs
Featuring songs like "Black Beauty," "Ride," "Mariners Apartment Complex" and "Video Games"
Photo by Mat Hayward/Getty Images
Music
Lists
Lana Del Rey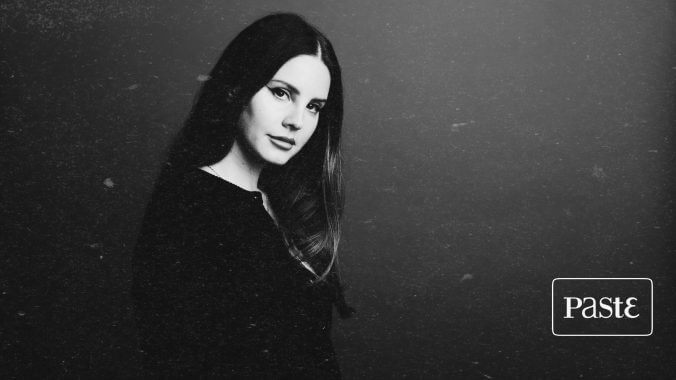 When Lana Del Rey released her hyper-feminine, glossy major label debut Born to Die in 2012, nobody expected the level of industry praise she would accumulate a decade later. What was initially received as a 1950s' housewife cosplay performed to the backdrop of hip-hop beats and lush strings has since transformed into one of the strangest and most glorious careers in all of pop music.
Lana is not only music's most intriguing poet; she is also a highly eclectic album sculptor. Her musical inspirations range from desert rock, noir pop, trap, Laurel Canyon-inspired lullabies about vaping, driving a truck, Kanye West's downfall and everything in between. The psychodrama of her latest album Did You Know That There is a Tunnel Under Ocean Blvd has managed to captivate even those who previously struggled to appreciate Del Rey's melodramatic tales. She's nine albums in and cooler than ever.
It's a difficult task to pick out Lana's best tracks. Her early work is as catchy as it is problematic, while the new material can be seen as highly intertextual and demanding. Pitchforks are getting sharpened. Here are our picks for the 25 greatest Lana Del Rey songs of all-time.
---
25. "Wildflower Wildfire"
Lana Del Rey's Blue Banisters is an album influenced by the singer's reaction to online discourse and the pandemic. While the first few tracks find Del Rey softly chanting about masks and Zoom, "Wildflower Wildfire" takes a different approach. "I felt like I did have to talk about a few things, mostly because people were talking so much about them," Lana said during an Instagram live in October 2021. The Mike Dean-produced ballad is the beginning of Lana's newly found openness.
Album: Blue Banisters
Year: 2021
24. "Black Beauty"
The addictive pleasure of "Black Beauty" is that it feels like a conversation we were never meant to hear. With lyrics such as "You have no room for light, love is lost on you," or "Life is beautiful, but you don't have a clue," the ballad can be interpreted as a heartbreaking letter to a partner struggling with depression. Its first verse, recorded only with soft piano chords layered behind Lana's voice, only adds to the emotional intensity.
Album: Ultraviolence
Year: 2014
23. "Heroin"
Lana's trappy, witchy 2017 album Lust For Life was her attempt to look more outward than she ever had before. The record includes references to nuclear weapons, political tensions and social changes. Towards the end of the tracklist, however, Lana conceals a few songs that are more confessional in nature, which serve as the album's strongest moments. "Heroin" is a shocking and vulnerable account of losing a loved one to addiction and contemplating the behavior and humanism of other people.
Album: Lust For Life
Year: 2017
22. "The Grants"
This soulful, gospel-inspired lullaby about longing and familial connection begins with the sound of background vocalists practicing. Paying tribute to her late uncle and grandmother, Lana uses Americana patterns to connect with listeners and prepare them for the most emotionally charged album of her career. Her being so open about her family's struggles and history is endearing and widens her appeal even further.
Album: Did you know that there's a tunnel under Ocean Blvd
Year: 2023
21. "Did you know that there's a tunnel under Ocean Blvd"
Likening herself to an old pedestrian tunnel in Long Beach, Lana embarks on a journey of self-reflection and self-examination. On her 2013 Great Gatsby feature, she asked for assurance from her man. Will he still love her when she's no longer young and beautiful? 10 years later, the perspective has shifted. Lana tells us about a tunnel with gorgeous mosaic ceilings and painted tiles on the wall. She makes us aware that, despite the tunnel's beauty, it's now sealed and forgotten. On this breathtaking, highly emotional track, Lana presents herself as someone who always tries to prepare herself for what's around the corner.
Album: Did you know that there's a tunnel under Ocean Blvd
Year: 2022
20. "Wild At Heart"
Despite five-star ratings from critics, Chemtrails Over the Country Club is one of Lana's less popular albums. On "Wild At Heart", Jack Antonoff's lush production and folky instrumentation come together to create the record's thesis song. Tired of Calabasas and camera flashes, Lana questions her future. It's the anthemic chorus, which samples 2019's "How to Disappear", that makes it such a powerful statement. Lana's gorgeous vocal fry only adds to the song's tremendous appeal.
Album: Chemtrails Over the Country Club
Year: 2021
19. "Salvatore"
Containing one of Lana's most timeless, cinematic chorus melodies, "Salvatore" is a song that evokes old mafia movies, hot summers and the bittersweet taste of Italian lemonade. With charmingly naïve lyrics, such as "calling out my name in the summer rain, ciao, amore," the track is one of her most impressive in terms of atmosphere and world-building. And who doesn't love an age-old tale of falling helplessly in love with an ice cream man?
Album: Honeymoon
Year: 2015
18. "Young And Beautiful"
Written for Baz Luhrmann's epic romance drama, The Great Gatsby, "Young And Beautiful" is, arguably, the most successful and popular tune off the movie's high-profile soundtrack. From Gen Z's TikTok edits to millennial weddings, this song is somewhat of a modern standard, making listeners believe that true love and chivalry are still alive and breathing. Interestingly, Lana has since revoked the iconic line about bringing her man to Heaven with her. During the singer's 2023 Glastonbury set, instead of finishing the lyric, she spoke: "Actually, I don't wanna bring him anymore."
Album: The Great Gatsby OST
Year: 2013
17. "Let The Light In" ft. Father John Misty
Father John Misty—aka Josh Tillman—serves as a regular collaborator in Lana's musical universe. After she featured on the deluxe edition of his album Chloë and the Next 20th Century, the Maryland-born Tillman repaid the favor by appearing on her Did you know that there's a tunnel under Ocean Blvd record. The result of the latter is a gorgeous acoustic cut with a classic feel to it, on which the two harmonize together angelically, discussing the dynamic of an on-again, off-again relationship.
Album: Did you know that there's a tunnel under Ocean Blvd
Year: 2023
16. "Blue Jeans"
These days, "Blue Jeans" is often overlooked by fans, with some begging for it to be removed from Lana's concert setlists altogether. Its dramatic, campy delivery, combined with wallpaper references ranging from James Dean to punk rock, make it a masterpiece for the Tumblr generation. Written in noticeably direct English, the song is what established Lana as a melodramatic storyteller for internet kids who spend their lives chasing something they can never truly get.
Album: Born To Die
Year: 2012
15. "Pretty When You Cry"
It's hard to believe this Ultraviolence gem was actually "made up on the spot" and recorded in one cut, without any additional editing. Created as a freestyle together with her guitarist Blake Stranathan, "Pretty When You Cry" takes Lana's sad girl message to a new level. The bridge here is one of her strongest, turning the song into a full-band, psycho-hysteria. It can be eyebrow-raising, but it's quintessentially Lana Del Rey.
Album: Ultraviolence
Year: 2014
14. "Born To Die"
Released in the era of "You go, girl!" motivational pop, "we were born to die," was Lana's first refined message to the world. It captivated the online counterculture like nothing else of its time and created the appetite for high drama, flower crowns and glass Coca-Cola bottles. While the orchestral hip-hop production of Born To Die, her first major label album, didn't always fully work, the monumental intro of its title track could be a hit on its own.
Album: Born To Die
Year: 2012
13. "Ride"
This Rick Rubin-produced masterpiece, a video for which caused quite a stir back in 2012, is both ethereal and empowering at the same time. The vocals are breathy and husky, the instrumentation rich and glossy. The accompanying monologue brings the song's length to nearly 10 minutes, but the track sounds even more artistically formed in its full glory.
Album: Paradise EP
Year: 2012
12. "White Dress"
To some, Lana Del Rey is a highly calculated character. To others, she's a voice of vulnerability, baring her soul for crowds to see. Before her breakthrough with Born to Die, the songstress recorded and performed music under her real name Lizzy Grant. "White Dress" sees Lana shed some light on that time in her life, doing so by using a raspy, falsetto-like singing voice, which is still one of her most captivating vocal performances to date.
Album: Chemtrails Over the Country Club
Year: 2021
11. "Kintsugi"
Contrary to popular industry cliché, Lana's 2023 album Did you know that there's a tunnel under Ocean Blvd actually includes her most personal and intimate songs to date, urging those who only treated her as a persona to re-evaluate. On this touching ballad, her whispery vocals contemplate the death of loved ones, simultaneously referencing the Japanese art of Kintsugi and Leonard Cohen's "Anthem" throughout. It's one of the most conceptual and intellectual tracks she has ever released, and, goddamn, it's a beautiful one, too.
Album: Did you know that there's a tunnel under Ocean Blvd
Year: 2023
10. "Off To The Races"
From Kelly Clarkson covering it at one of her shows to Billie Eilish casually discussing the lyrics with her brother on Instagram stories, "Off To The Races" is permanently woven into the fabric of pop culture. Despite not being a single, this colorful Born To Die track still feels fresh more than 12 years after its release. Here, Lana's vixen voice and rap-like flow are set against the song's uptempo beat to create an ultimate party jam about glamor and hopeless romanticism.
Album: Born To Die
Year: 2012
9. "Shades of Cool"
Once described by Lana as "underground jazz," this slightly disturbing ballad finds her lamenting the nature of an "unfixable man" and accurately—yet poetically—describing the reality of loving someone who simply cannot be helped. Her vocals are haunting, the instrumentation gets wild and noisy in the bridge and the lyrics are a true masterclass in pop noir.
Album: Ultraviolence
Year: 2014
8. "Mariners Apartment Complex"
The arrival of super-producer Jack Antonoff into Lana's musical universe resulted in the release of Norman Fucking Rockwell!, one of the most acclaimed pop albums of the 21st century. After Lana's 2017 record Lust For Life featured trap beats and multiple surprising collaborations, the 1970s' flare of "Mariners Apartment Complex" was a surprise to both fans and critics. Sonically, it's a psychedelia-infused folk-rock ballad on which Lana takes a firm stand in support of her partner's emotional needs. It's one of the most powerful and emotionally confident songs in her catalogue.
Album: Norman Fucking Rockwell!
Year: 2018
7. "Venice Bitch"
"Fresh out of fucks forever, trying to be stronger for you," sings Del Rey on her moody, lush, and incredibly sensual masterpiece "Venice Bitch". Throughout its 9 minute and 37 second runtime, the songstress pays tribute to her lover, calls herself "insane" and quotes American poet Robert Frost. Through its titling and imagery, she further romanticizes California, contributing to the already impressive mythos of her self-made freedom land.
Album: Norman Fucking Rockwell!
Year: 2018
6. "Norman fucking Rockwell"
After years of writing about men from a more submissive perspective, Del Rey absolutely destroys her love interest on the Grammy-nominated title track of her 6th studio album. Lana's cheeky comments about a man-child contribute to the song's light-hearted atmosphere, while the lyric "why wait for the best if I could have you?" changes the mood from silly to serious within a couple of seconds.
Album: Norman Fucking Rockwell!
Year: 2018
5. "West Coast"
After Born to Die, Lana wanted to do things differently. She embraced cheap microphones, wah-wah guitars and heavy drums. "West Coast" is a trippy soft rock ballad. With a chorus that is slower than the song's verses, the track keeps the listener in a dreamy, hazy paradise. The instrumentation feels almost narcotized, especially towards the end of the song, making it the strongest moment on 2014's Ultraviolence.
Album: Ultraviolence
Year: 2014
4. "hope is a dangerous thing for a woman like me to have – but I have it"
Aware of her surroundings and the situations she endures, Lana finishes Norman Fucking Rockwell! with a metaphysical assessment of her winnings and shortcomings. Delivered with pain in her voice, this tense piano ballad feels like a confession to self and is one of the most engaging pieces of writing the singer has ever penned.
Album: Norman Fucking Rockwell!
Year: 2019
3. "Video Games"
When it first came out, "Video Games" was impossible to get away from. It decorated millions of Facebook walls, ruled over communities of Tumblr and had everyone envying the girl who, back then, called herself a Gangsta Nancy Sinatra. There was something aspirational about that collage of clips in the music video: people jumping into swimming pools, riding motorcycles or short videos of flags waving in the wind. The subtlety of everyday romance, like cracking another beer or swinging in the backyard, served as backdrop for one of the best and most emotionally touching love songs of all time.
Album: Born To Die
Year: 2012
2. "The greatest"
Norman Fucking Rockwell!'s strongest track is as beautiful as nostalgia can ever be. "I miss Long Beach and I miss you, babe," Lana sings, her vocals accompanied by gentle pianos and guitars that evoke the most classic of rock songs. With grace and fragility, this dreamy masterpiece is as captivating as it is concerning. "L.A.'s in flames, it's getting hot, Kanye West is blond and gone, Life on Mars ain't just a song," she states. "The greatest" lives up to its title and, four years ago, it cemented Lana's reverence.
Album: Norman Fucking Rockwell!
Year: 2019
1. "A&W"
Something happened during the pandemic that changed the trajectory of Lana's writing. In her 2020 poetry collection Violet Bent Backwards Over the Grass, as well as on her 2021 album Blue Banisters, the singer started to write about topics which, until then, were out of the question. Using direct terms and phrases, she addressed the themes her fans speculated about for many years prior: her troubled adolescence (previously only alluded to in early interviews or chaotic leaked songs), the turbulent relationship with her mother and her brain chemistry.
"A&W" is the best outcome of that change, despite there being many that are worthy of our attention on Did you know that there's a tunnel under Ocean Blvd. The track starts as a piece of haunting, unsettling psych-folk about the loss of innocence, the public's perception of Del Rey's sexuality and her own relationship with herself. It then transitions into a trappy, mumbled rap addressed to Jimmy, who has been a character in Lana's music since before "Video Games" was even released.
In one of the earliest interviews in her career, Lana made it clear that she wasn't interested in making music that was "just pop." All these years later, as she's now the industry's most intriguing poet, Lana Del Rey creates genre-defying songs that can teach all of us something about vulnerability, human nature and society at-large.
Album: Did you know that there's a tunnel under Ocean Blvd
Year: 2023
---
Check out a playlist of these 25 songs below.
Tomasz Lesniara is a freelance writer based in Scotland, originally from Poland. His work has been published by VICE, The Guardian, Insider, Alternative Press, Attitude and more. You can follow him on Twitter @lesniara_t.