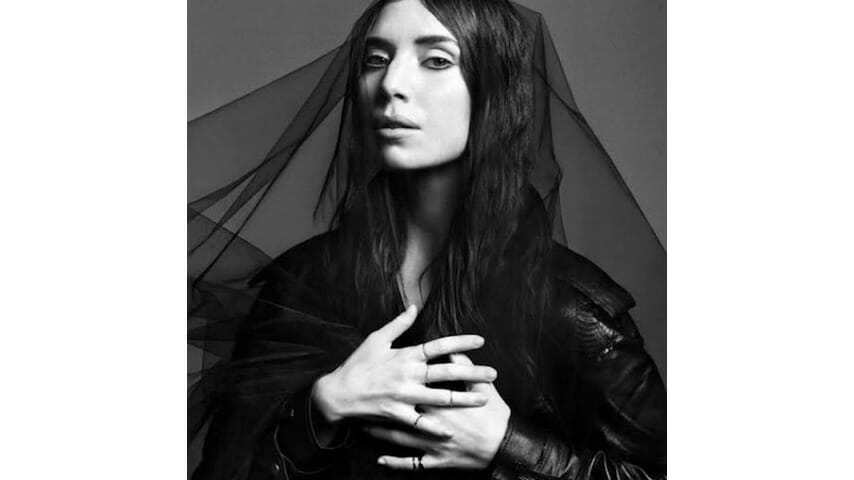 It's probably known by now what fueled Swedish songstress Lykke Li on her latest full-length, I Never Learn, the final installment in what she considers a trilogy of albums. But even if you hadn't heard about Li's tumultuous breakup through interviews, it would take you precisely 30 seconds into the opening title track to figure it out. The song's gloomy, somewhat familiar-sounding minor chords might tell you a little something, too, but Li's imagery of fallen stars, blue moons and tears that melt ice are what set the stage for this taut, intense collection of songs.
Simply put: It helps to be in the right head-space for this one. But if another breakup album seems like too much, keep in mind that Li carefully examines heartbreak through her own lens (hint: not rose-colored). The album's best songs—"I Never Learn" and "Sleeping Alone"—are the most subdued and feel the most pained, with just the right amount of texture. "Gunshot" and "Just Like a Dream" are power ballads, and very good ones. A few songs, most notably "Love Me Like I'm Not Made of Stone" and "Never Gonna Love Again," border on contrived—then again, when you're at the lowest point after your heart takes a good clobbering, the sappiest clichés are often what're being repeated in your head.
Musically, I Never Learn lines up perfectly with the lyrics (see the aforementioned song titles), which are as bleak as the record's stark cover photo. The production and instrumentation are spare—you picture Li making the music by herself in a dark, spacious room. With her again is Björn Yttling (of Peter, Björn & John, who produced her first two records), along with Greg Kurstin, who has worked with everyone from The Shins to Kesha. They help give I Never Learn a shiny, gray hue.
Lykke Li's music is often referred to as pop, although it's not a label she likes all that much (understandable she, like many artists, don't want to be labeled). But I Never Learn is a pop record. And Li should embrace it—this is the kind of pop music that's been sadly missing over the past few years. Pop music can, and should, go a little deeper than a lot of it does, and Li does a great job in that respect. Her first three records chronicle her growing pains, and now entering her 30s, Li is positioned to take her music into new directions. Li may feel like she's got a lot to learn when it comes to matters of the heart. But when it comes to her music, she's well on her way.