Read Rich Aucoin's Tour Diary as He Bikes Across America: Volume 3
Tracing the decay of the working-class Southwest from Albuquerque to Amarillo.
Photos: Rich Aucoin
Music
Features
Rich Aucoin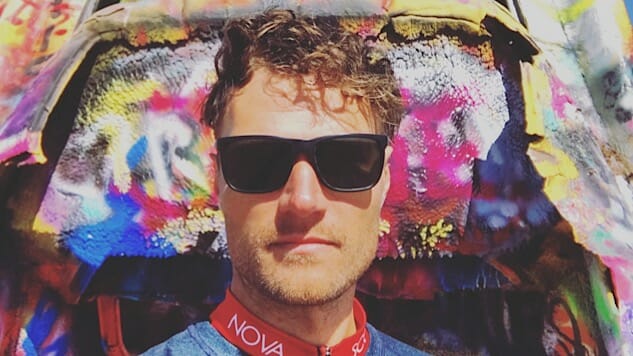 Last month, we started following psych-rocker Rich Aucoin as he began the coast-to-coast U.S. tour for his new EP, 'Hold'—which he's doing on his bicycle. Read Volume 1 here and Volume 2 here. Aucoin will check in with regular updates from his journey, which is set to wrap up June 29 in Brooklyn.
Volume 3: Albuquerque, N.M. to Amarillo, Texas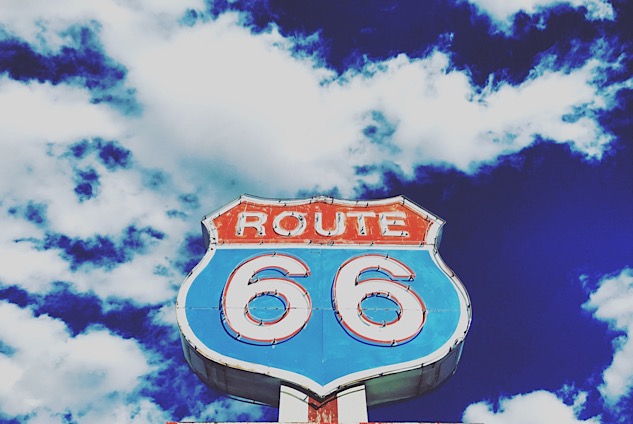 Traveling on Route 66 has been fascinating, seeing first-hand the devastation of the classic American community.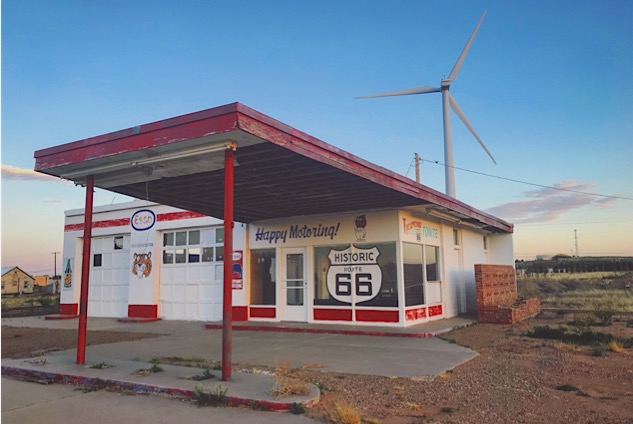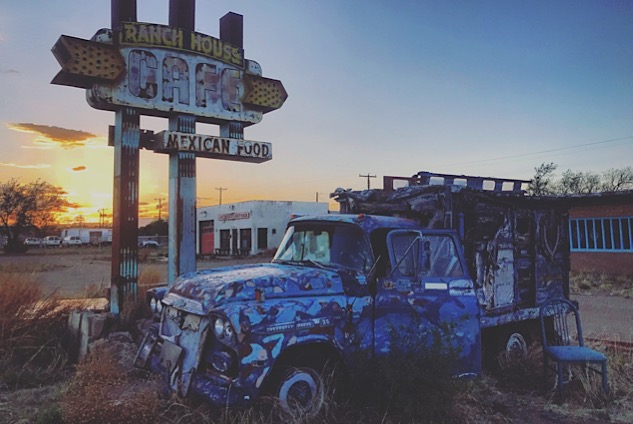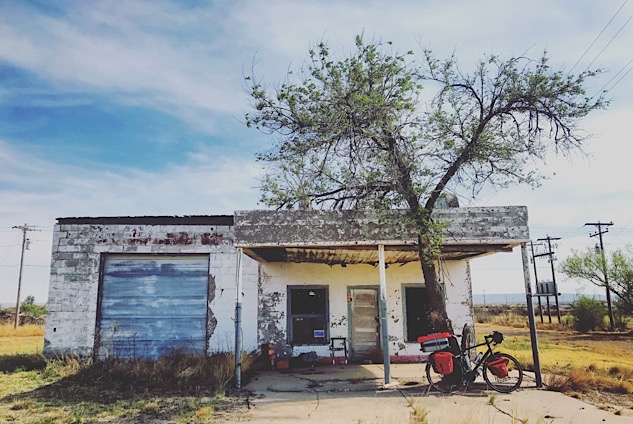 You can really understand the motto "Make America Great Again" when you see these small towns desperately trying to hold onto whatever's left of their once-booming tourist economies.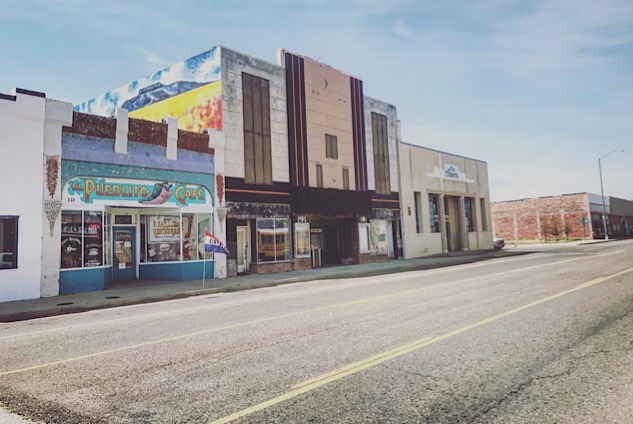 Looking at old photographs of streets filled with cars and people, you get a sense of the trajectory of these now ghosted towns.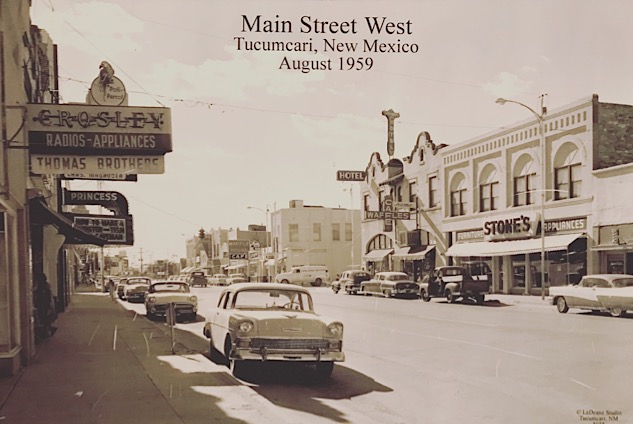 What does remain are some really nice folks trying to keep the past and themselves alive. If you stay at a lot of these classic motels, instead of the big chains, you'll find rooms and ice boxes and cars like it's still the 1950s, when these places were in their prime. Staying at these spots feels like getting all the benefits of hopping in your DeLorean and traveling back in time without losing the social progress of the present.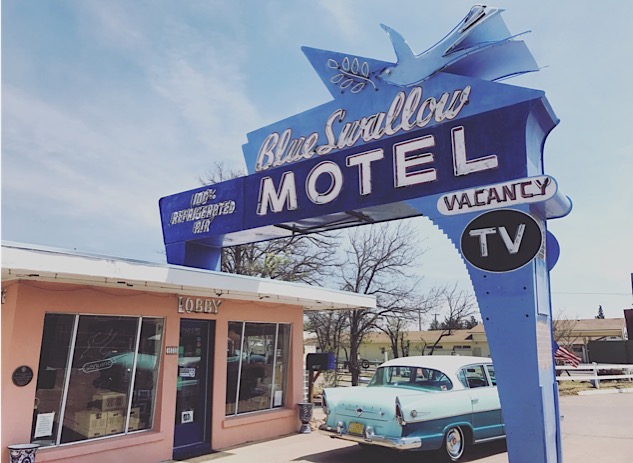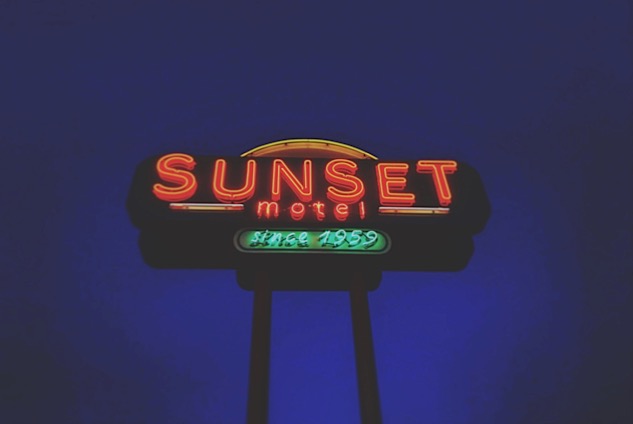 The real culprit of these towns' decay is capitalism's bottom line, demanding faster roads and bypassing the old ones, cheaper cut-and-paste motels along these new freeways, the rise of flight travel and the decline of the Griswolds' American road trip.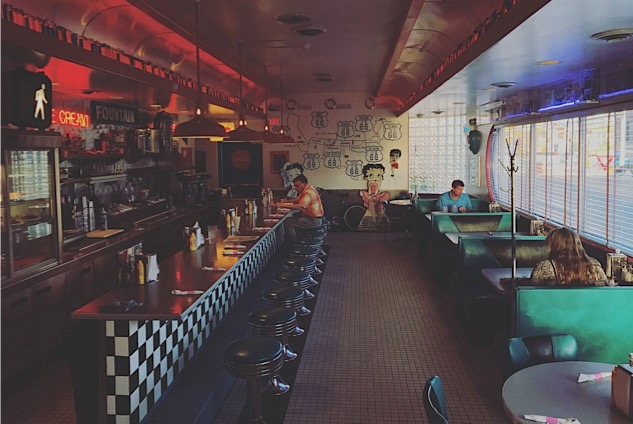 In Tucumcari, N.M., tonight! Cheersing with new friends.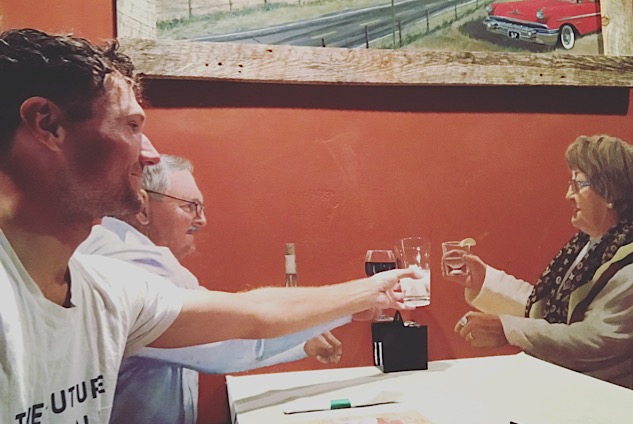 Wind is the mountain you cannot see. At least, that's what it feels like as a cyclist going against it. You're pedaling nonstop all day, no coasting. Better to just accept this fate and choose a low gear so that you're at least making progress and holding that endurance up as long as you need to. When we're faced with these sorts of pressures, it's hard to be creatively motivated and/or to think of anything other than the maintenance of the task at hand. Not to mention at the end of those days' effort, being able to do anything other than completely veg. (Side note: Did you know the first use of that word in that context was in the film Pretty Woman when Vivian (Julia Roberts) says: "Let's watch old movies all night… we'll just veg out in front of the TV")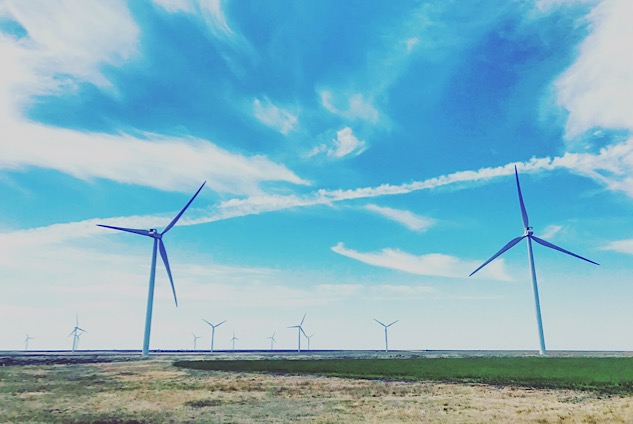 We're incredibly lucky/privileged when that external pressure like the wind is gone and our efforts in life can be motivated by non-maintaining purists. Even our seeking of entertainment/aesthetic/artist experiences is improved as we can spend time digesting the most meaningless things just because of an inertia to be interested enough to find something better.
I arrived at the midpoint of Route 66 (unfortunately not my midpoint as I'm going to New York, not Chicago, but I'm getting close to that point myself).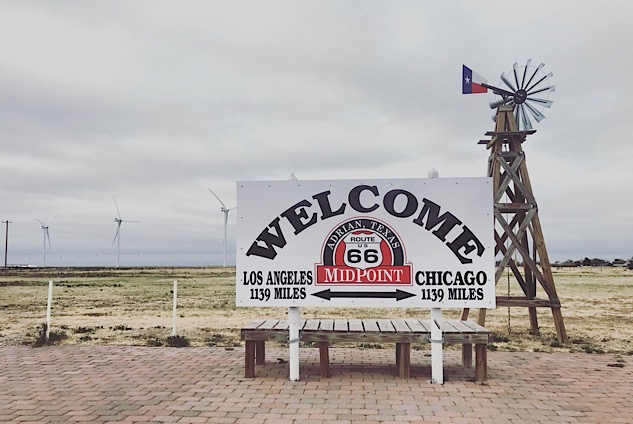 Finally arriving into Amarillo, Texas, I stopped at the famous Cadillac Graveyard.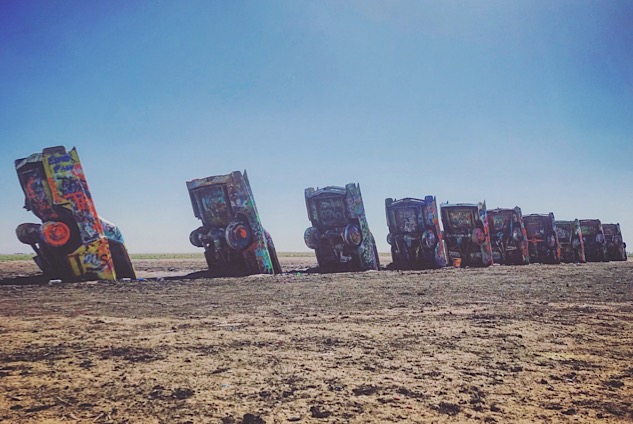 On the Road Kerouacing again, cycling across the U.S. for Mental Health America. You can pledge support and donate directly to them and get a tax-receipt on my fundraiser page here.
Please check out my music on Soundcloud or on Spotify. See more photos on Instagram and follow me on Twitter.
Playlist for this section:
1. U.S. Girls, "Rosebud"
2. Janelle Monae, "Django Jane"
3. Childish Gambino, "This Is America"
4. Terror Pigeon Dance Revolt!, "My Favourite Hair"
5. DJ Koze, "Pick Up"
6. Kamasi Washington, "Fists of Fury"
7. A$AP Rocky, "A$AP Forever"
8. Beach House, "Dive"
9. Bonjay, "Chelsea"
10. Brave Shores, "Cult Kids"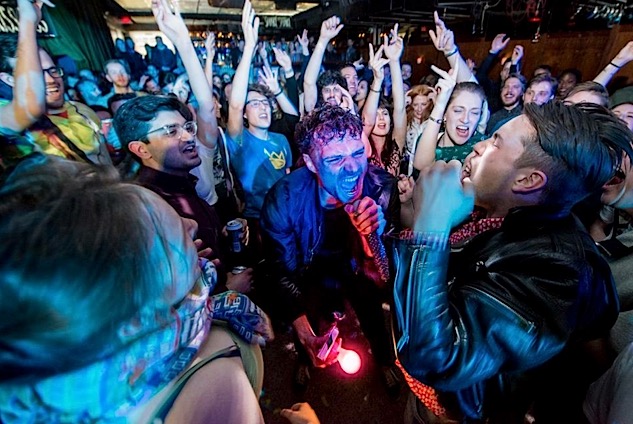 (Corbin Smith)
And catch me on this tour:
5/11: Little Rock, Ark. – EJ's w. Pissin' Comets, The Chemtrails
5/16: Memphis, Tenn. – Hi-Tone w. Louise Page, Bearport
5/24: Nashville, Tenn. – The East Room w. Soft Bodies, Black Moon Mother, Brainweight
5/31: Knoxville, Tenn. – The Birdhouse w. Meth Dad, Majesty
6/20: Washington, D.C. – DC9 w. Terror Pigeon, OG Lullabies, Electric Grandmother
6/23: Baltimore, Md. – The Crown w. Terror Pigeon, DYYO, Micah E Wood
6/26: Philadelphia, Penn. – PhilaMoca w. Terror Pigeon, The Obsessives
6/29: Brooklyn, N.Y. – Knitting Factory w. Terror Pigeon