Shamir's New Album Be the Yee, Here Comes the Haw Is Now Streaming on Bandcamp
Photo by Danielle Waite
Music
News
Shamir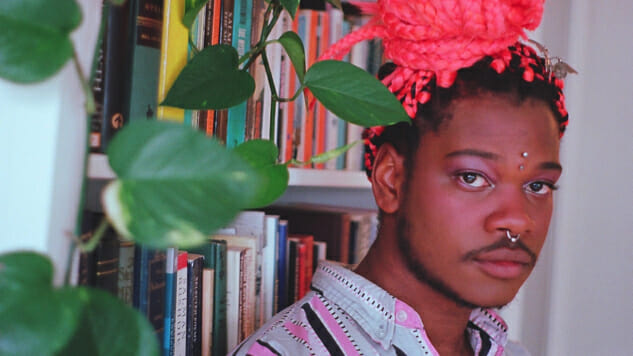 Today, the music gods have surely blessed us: Shamir Bailey, the musical chameleon who shifted seamlessly from synth-pop to punk- and country-inflected indie rock, has released his fifth album. All eight tracks of Be the Yee, Here Comes the Haw are now streaming on Bandcamp.
The Philadelphia-based artist has had a whirlwind of a career in the last few years, breaking out initially in 2015 with his utterly danceable record Ratchet, transitioning into more acoustic sounds with Revelations in 2017, and seizing 2018 by coming out with his EP Room and LP Resolutions. This latest record sees Bailey continue to carve out his own indie niche, with his otherworldly voice breaking through heavy guitar feedback.
And in case his record's title has you thinking, "Hey, he's just piggy-backing off of Mac DeMarco's Here Comes the Cowboy, who was copying Mitski's Be the Cowboy," Bailey has this to say:
Also dont nobody come for me for my album title as a trend follower, I have had at least one country song on every single album of mine since 2014's Northtown before all you faggots started stanning banjos.

— Shamir (@ShamirBailey) April 19, 2019
Listen to "Ultra" from Be the Yee, Here Comes the Haw below. You can stream the whole album on Bandcamp here and catch up with Bailey's musical journey by reading his December 2018 interview with Paste here.