Temples Announce New Album, 'Exotico' With New Single, "Gamma Rays"
Exotico produced by Sean Ono Lennon and mixed by Dave Fridmann, out April 14
Photo by Molly Daniel
Music
News
Temples
Nearly four years since their last release, the British psychedelic rock band is set to release their fourth studio album, Exotico, on April 14 with ATO Records.
The Kettering band first found traction in 2014 with the release off their debut album, Sun Structures, hitting number seven on the UK charts. "Shelter Song," "Move with the Season," and "Golden Throne" hailed swirling fuzzy tones of the mid-'60s psych-rock era. The band's first single, "Gamma Rays," of Exotico is riddled with sun-drenched synths and stratospheric guitar riffs. James Bagshaw explains the dichotomy of beauty and danger in the song. "It sounds like a rejoiceful summer tune about soaking up the rays, but the truth is that soaking up the gamma rays will kill you." You can watch their new video for the single below:
The 16-track LP is produced by Sean Ono Lennon and mixed by Dave Fridmann, who has mixed on other projects with The Flaming Lips, Mercury Rev and MGMT to name a few. The album sweeps the listener up on a musical journey set beyond beaches with clear blue waters and forests with seas of trees. The utopic island is created with the band's lyrical exploration, imaginative wanderlust and atmospheric sound.
Keep scrolling for the album art and tracklist.
Exotico Album Art: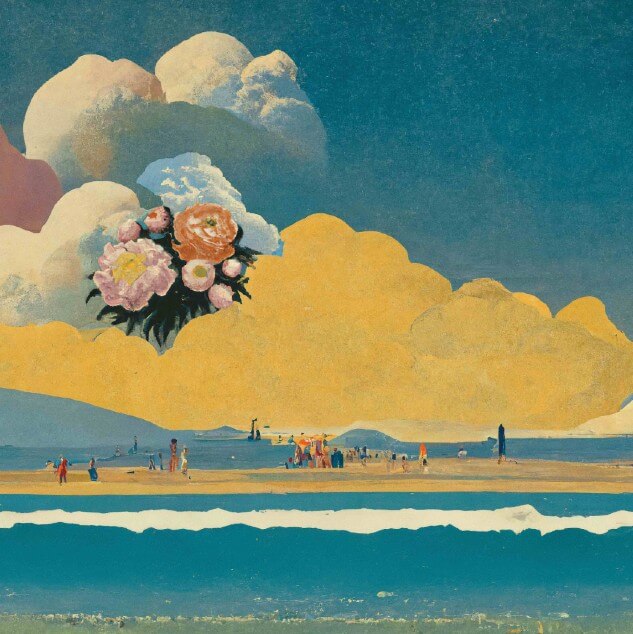 Exotico Tracklist:
1. Liquid Air
2. Gamma Rays
3. Exotico
4. Sultry Air
5. Cicada
6. Oval Stones
7. Slow Days
8. Crystal Hall
9. Head In The Clouds
10. Giallo
11. Inner Space
12. Meet Your Maker
13. Time Is A Light
14. Fading Actor
15. Afterlife
16. Movements Of Time
The English rock band has announced upcoming dates for an intimate UK tour set to get underway on February 1 in Birmingham, followed by stops in Manchester, Leeds, Glasgow, London, and Cardiff. A schedule for an international tour will be announced soon.