The Highwomen Gather 'Round a "Crowded Table" on New Single
"Crowded Table" is the second single from the new supergroup featuring Brandi Carlile, Maren Morris, Natalie Hemby and Amanda Shires
Photo by Alysse Gafkjen
Music
News
The Highwomen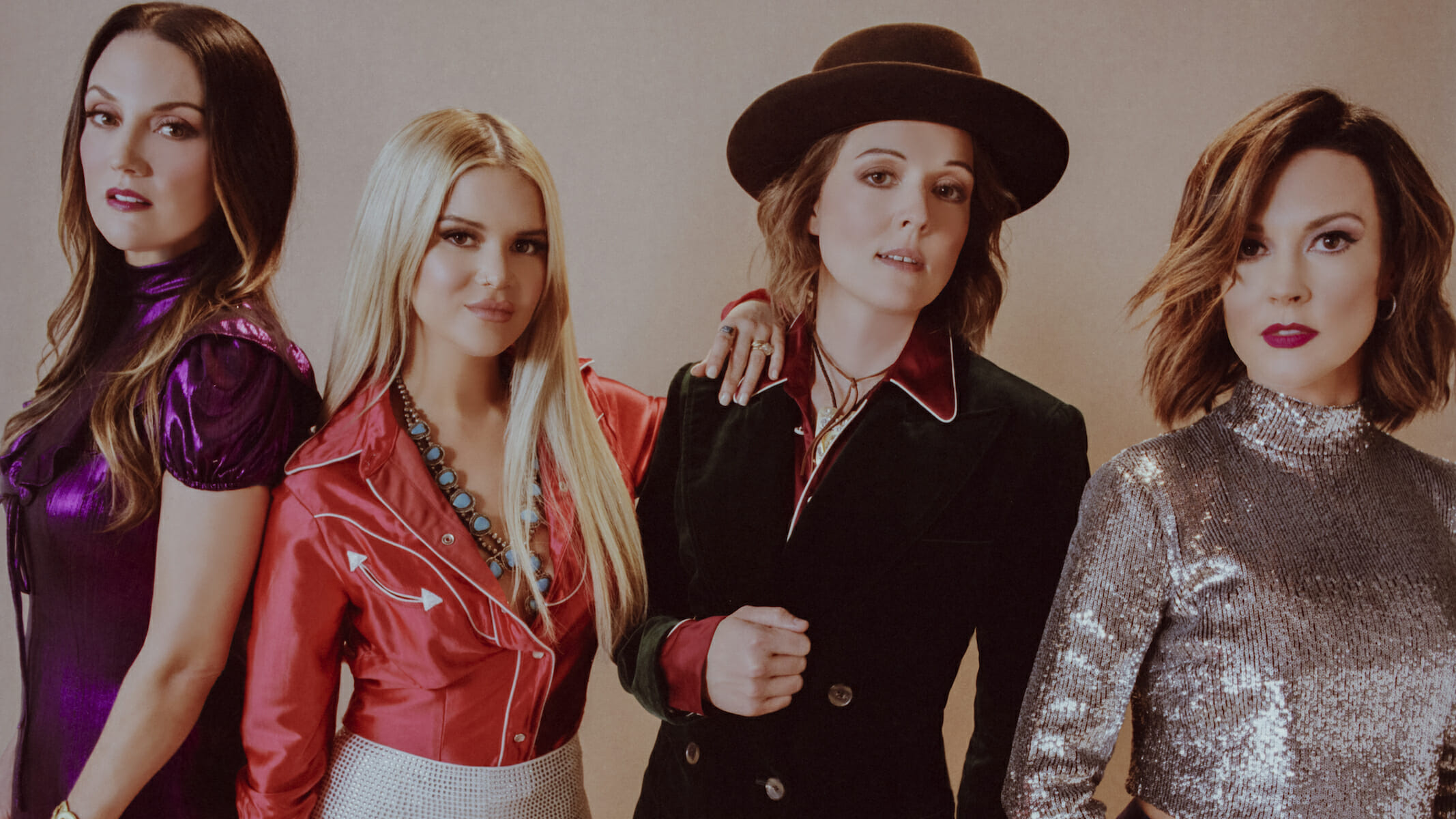 Ladies (and gents), gather 'round and lean in close, because The Highwomen are here to stay.
The new (but long-teased) supergroup/collective/movement led by Brandi Carlile, Natalie Hemby, Maren Morris and Amanda Shires finally announced their debut, self-titled album (out Sept. 6 on Low Country Sound/Elektra Records) last week and shared its lead single, "Redesigning Women," plus a star-packed party-of-a-music-video. Today they're following that swinging, empowering country tune with "Crowded Table," a harmonic ballad about family—or, at least, whoever it is you go home to—and inclusivity that will probably make you cry. Listen and weep below.
"Crowded Table" was written by Hemby, Carlile and Lori McKenna, and if you're a fan of those three ladies and their respective brands of earnest lyricism, we're betting your heart is going to swell when you hear this tender tune. The four main Highwomen sing in unified, breathtaking harmony throughout. "I want a house with a crowded table," they croon, "and a place by the fire for everyone." And then they leave us with this loving reminder: "Everyone's a little broken, but everyone belongs." Have you seen that meme of the crying kitten in a cowboy hat? That's what I look like right now.
That "Everybody belongs" line is also a great indication of what The Highwomen are all about. Think of them as the bigger and twangier Americana/country boygenius that packs just as much girl power and lyrical finesse while simultaneously helming a movement. Other features on the record include Jason Isbell, Miranda Lambert, Sheryl Crow, Tanya Tucker and Ray LaMontagne, and that's not even the whole lot. The Highwomen took the hands of many.
"Anyone can be a Highwoman," Carlile said in a statement last week. "It's about banding together, abandoning as much ego as humanly possible, holding one another up and amplifying other women every chance we get. Shoulder to shoulder. One push, one love."
Now there's a movement we can get behind. Pre-order The Highwomen (and check out their fly merch, if that's your thing) right here. Portions of the proceeds from bundle sales will benefit She Is The Music, a non-profit committed to making the music industry a more diverse, inclusive and female-driven landscape. More on that here. The Highwomen are also making their live debut (and only confirmed concert as of yet) today at Newport Folk Festival.
Again, you can listen to "Crowded Table" below. Further down, watch Brandi Carlile perform in the Paste office in 2010, followed by Amanda Shires' 2018 studio session.