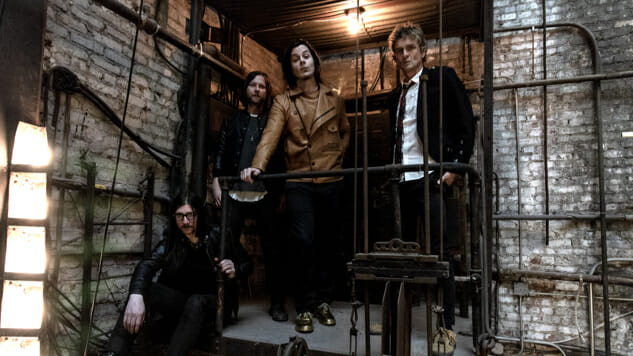 To celebrate the 10-year anniversary of Jack White's Third Man Records, The Raconteurs will steady their first live performance in eight years on April 6.
Other acts performing at the celebration in Nashville, Tenn., include Lillie Mae, Craig Brown Band, Teddy & The Rough Riders, The Dirtbombs, The Gories, Detroit Cobras, Quintron & Miss Pussycat, Soledad Brothers and Todd Albright.
In addition to headlining the anniversary bash, the band is also noted to be "fresh out of the studio," according to a press release. They'll release their first new album in over a decade sometime this year.
Tickets for Third Man Records 10-year celebration go on sale this Friday, March 15, right here.