The Weeknd Details Fourth Album After Hours, Releases Title Track
Images courtesy of Nabil Elderkin, XO Records / Republic Records
Music
News
The Weeknd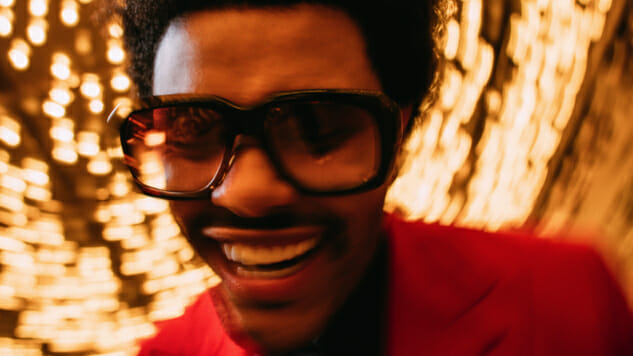 Fresh off the mounting buzz surrounding the Safdie Brothers' Uncut Gems and his minor supporting role portraying a 2012 version of himself, The Weeknd officially announces his fourth studio album, After Hours, out on March 20 from XO Records / Republic Records. The Weeknd also releases the title track of the album, "After Hours."
The song "After Hours" sticks to the Weeknd's strengths with dreamy, hazy vocals and a layered, clean beat—but eventually escalates into a full-fledged club hit, while still featuring lyrics that are dark and brooding.
Last year, The Weekend released the singles "Heartless" and "Blinding Light," both of which received wide acclaim and popularity. While these songs also featured slick beats, The Weekend demonstrated an almost pop star-like quality in the production. After Hours seems to be heading back to The Weeknd's staple moody direction.
Listen to "After Hours" below, then check out the album art for below.