Vagabon Releases Jaunty, Aquatic "The Embers" Video, Announces Tour with Allison Crutchfield
Photo by Ebru Yildiz
Music
Video
Vagabon
What's so bad about being a small fish, anyway? Under the moniker Vagabon, Lætitia Tamko challenges that cliché in her new song and video "The Embers," and comes out in favor of the little guy.
"Run and tell everybody that Lætitia is a small fish," Tamko sings. She begins the video sitting on a bus and describes not being tall enough to touch the floor. That doesn't seem to bother her; she fixes the problem by rising and dancing.
Tamko maintains this blithe attitude as the video progresses. If the lyrics were read alone without the music and visuals, they might seem self-disparaging. But Tamko doesn't view her literally and/or figuratively modest stature in a negative light; she appears satisfied as she contentedly dances her way through the video.
Instead, she saves the deprecation for the sharks of the world: "You're a shark that hates everything / You're a shark that eats every fish." This song doesn't accept hierarchies as natural or sacred; it glorifies those at the bottom and condemns those at the top. And it does all that set against a colorful backdrop of fish tanks.
Watch the video, directed by Mooj Zadie and shot on 16mm film, above. If it piques your interest, as it should, check out Vagabon on her upcoming tour with Allison Crutchfield next spring.
"The Embers" is the first song from Vagabon's debut album, Infinite Worlds, which will be out on Feb. 24 via Father/Daughter Records. Below, check out her album artwork and tracklist, plus her upcoming tour dates.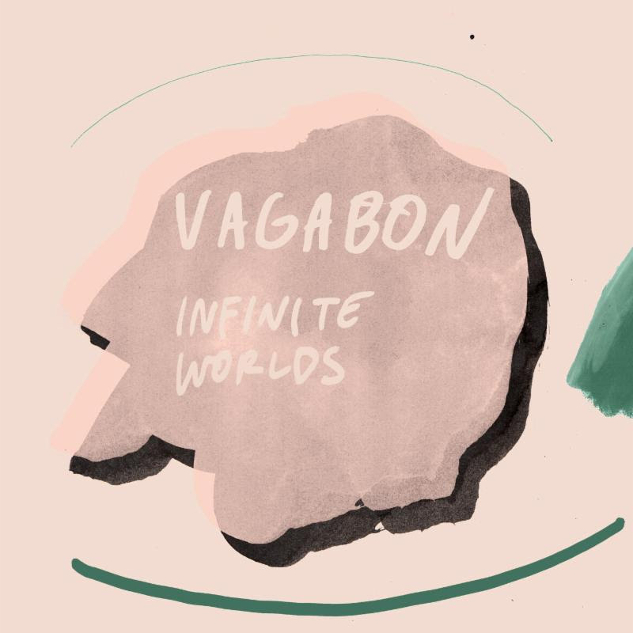 Infinite Worlds Tracklist:
01. The Embers
02. Fear & Force
03. Minneapolis
04. Mal a L'aise
05. 100 Years
06. Cleaning House
07. Cold Apartment
08. Alive And A Well
Vagabon Tour Dates:
February
24 – Brooklyn, N.Y. @ Baby's All Right ^
25 – Philadelphia, Pa. @ PhilaMOCA ^
March
02 – Baltimore, Md. @ Ottobar *
03 – Harrisonburg, Va. @ The Golden Pony *
04 – Asheville, N.C. @ The Mothlight *
06 – Atlanta, Ga. @ The Earl *
07 – Gainesville, Fla. @ The Atlantic *
08 – Tampa, Fla. @ New World Brewery *
09 – Orlando, Fla. @ Will's Pub *
10 – Savannah, Ga. @ Savannah Stopover *
11 – Birmingham, Ala. @ Syndicate Lounge *
14 – New Orleans, La. @ Gasa Gasa *
20 – Phoenix, Ariz. @ The Underground *
22 – Los Angeles, Calif. @ The Echo *
23 – San Francisco, Calif. @ Rickshaw Stop *
25 – Arcata, Calif. @ All Ages Arcata Project *
26 – Portland, Ore. @ Mississippi Studios *
27 – Seattle, Wash. @ Vera Project *
31 – Chicago, Ill. @ Schubas *
April
01 – Columbus, Ohio @ Spacebar *
02 – Cleveland, Ohio @ Beachland Tavern *
03 – Grand Rapids, Mich. @ The Pyramid Scheme *
04 – Detroit, Mich. @ Marble Bar *
05 – Toronto, Ontario @ Silver Dollar *
06 – Montreal, Quebec @ Vitrola *
07 – Winooski, Vt. @ The Monkey House *
08 – Portsmouth, N.H. @ 3S *
(^ = Infinite Worlds Record Release Show)
(* = w/ Allison Crutchfield & The Fizz)