Listen to a Newly Bearded ZZ Top Play "Cheap Sunglasses" in 1980
On May 4, 1980, the Texas trio were on the comeback trail.
Photo: Joe Sia
Music
Features
ZZ Top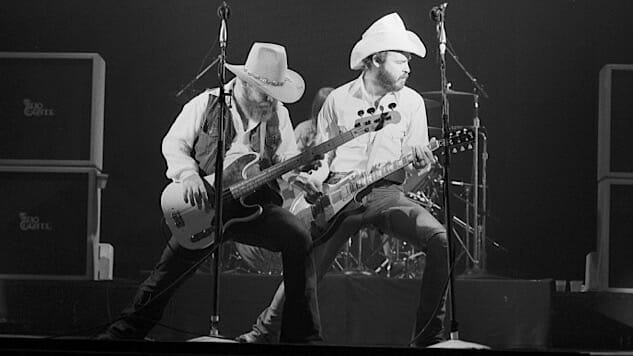 Did you know that Paste owns the world's largest collection of live music recordings? It's true! And what's even crazier, it's all free—hundreds of thousands of exclusive songs, concerts and videos that you can listen to and watch right here at Paste.com, from Lightnin' Hopkins to Cream to Eminem to Prince. Every day, we'll dig through the archive for the coolest recording we have from that date in history. Search and enjoy!
Get Free Access to Vault with the Paste Music & Daytrotter Mobile App
In 1976, ZZ Top released Tejas, a countrified take on their Texas roadhouse blues format that failed to sell especially well. In the wake of that disappointment, the trio took a three-year break from recording music. When they finally returned, guitarist Billy Gibbons and bassist Dusty Hill had grown chest-length beards (drummer Frank Beard abstained), ushering in the next chapter of ZZ Top. The band signed with Warner Bros. and put out Deguello, a gritty return to form featuring two hit singles: "I Thank You" (a Sam & Dave cover) and "Cheap Sunglasses." The latter, with its rock-hard riffs and crafty lyrics, set ZZ Top back on course.
Listen to ZZ Top perform "Cheap Sunglasses" on this date 38 years ago at the Capitol Theatre in Passaic, N.J.