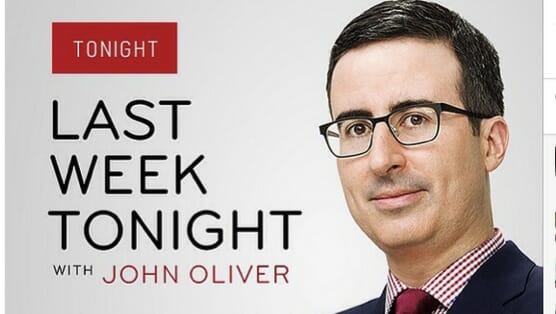 With the recent FIFA indictments, and the stunning resignation of dictator-for-life Sepp Blatter, it was only a matter of time before John Oliver sounded off. His first legendary takedown of FIFA happened almost exactly one year ago, and things have only gotten worse—the briberies, the corruption, and the literally thousands of migrant worker deaths in Qatar. The good news is that the U.S. Department of Justice has taken a huge bite out of FIFA, so this time, at least, Oliver can be a little more gleeful.
"I don't know what I'm more surprised by: that FIFA officials were actually arrested, or that America was behind it," Oliver said. "It took the country that cares the least about football to bring down the people who have been ruining it. That's like finding out that Kesha arrested a group of bankers involved in commodities fraud."
He also attacked indicted ex-FIFA VP Jack Warner, who literally tried to defend himself by referring to an Onion article. (I wish that were a joke.) And Blatter gets it even worse:
"To truly kill a snake, you must cut off its head…or in this case, it's asshole."
Watch the video above.