Coachella returns to the dry heat of the Colorado Desert in Indio, California this weekend, and the event's roster is jam-packed with over 200 of music's latest and greatest, as well as a few old standbys. While the performances and dramatic art installations may be the main attraction, it's safe to say that signature one-of-a-kind looks are bound to be on display—especially with this crowd.
Eclectic and pastiche have both been used to describe many of the acts set to perform. Whether highlighting their genre-bending sound or diverse apparel choices, this year's musicians are sure to bring a new look and feel to the festival.
Check out the list below to catch a few of our favorite musical acts who made the Coachella style cut.
1. Angel Olsen
Photo via Angel Olsen
Whether in a long-sleeve white polyester mini dress or off-the-shoulder tee, this Midwestern songstress by way of St. Louis, Missouri and Chicago, Illinois is the ultimate indie queen dressed in girl-next-door duds. Angel Olsen caught our attention with her spare sound and Emmylou Harris soul on 2012's Half Way Home, but Olsen's full band sophomore effort, Burn Your Fire for No Witness, has a lo-fi garage rock quality we adore. Needless to say, Olsen's self-assured vibe emanates cool from not only her homespun lyrics but her choppy fringe too.
2. Chicano Batman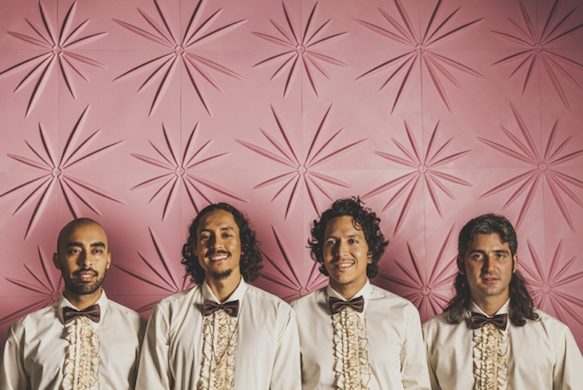 Photo via Chicano Batman
At first glance, this Los Angeles quartet resembles a possible wedding band option from the '80s, but do not be fooled by their matching ruffled tuxedo shirts and bowties—Chicano Batman is all soul, style and groove. They spent January as the opener for Jack White's Lazarrato tour and are now booked to play both weekends at Coachella. A funky blend of '60s Tropicalia—a combination of Brazilian and African rhythms laid over rock and roll—with smooth soul and hints of surfer rock, their sound recalls an old Quentin Tarantino soundtrack, with more heart. Needless to say, we have fallen under Chicano Batman's spell and really, who doesn't love a man in a bowtie?
3. Kimbra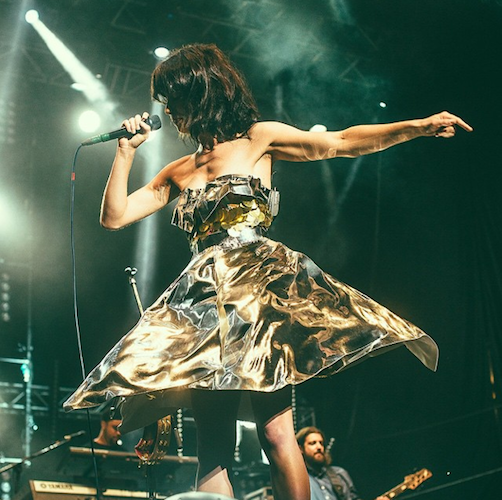 Photo via Kimbra
With her playful mix of jazz, R&B and electropop, Kimbra's latest album, The Golden Echo, is sure to call for some audacious and flashy outfits, per usual. This New Zealander loves big stage theatricality and leans towards a punchy pop-star look—think feathers and leather, jeweled bodysuits and metallic minis. With her babydoll voice and incredible Broadway star vocal range, Kimbra's wild and eclectic style is the perfect final note to her pop anthems.
4. St. Lucia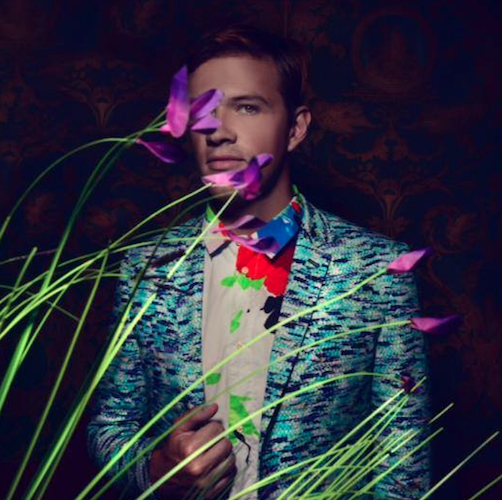 Photo via St. Lucia
Jean-Philip Grobler, aka St. Lucia's frontman, has a serious penchant for sequined blazers, floral patterns and bright, stop-me-there color. Practically raised as a nomad before laying root in Brooklyn, Grobler formed the aforementioned musical troupe and soon infectious '80s dance beats with a synth-driven sound was born. Their latest, When the Night, has the dreamy, throwback sound we have come to expect from these sequined, neon darlings.
5. Toro Y Moi
Photo via Toro Y Moi
Chaz Bundick of Toro Y Moi may look unassuming and dress like your hip younger brother's friends, but do not be fooled—this classic good-guy uniform plays the perfect, understated backdrop to his game-changing, constantly evolving sound. His latest album, What For?, has amped up the guitar with Todd Rundgren-inspired breathy vocals and done a one-eighty from his usual "chillwave" sound. Either way, we hope he holds onto his signature specks.
6. Sylvan Esso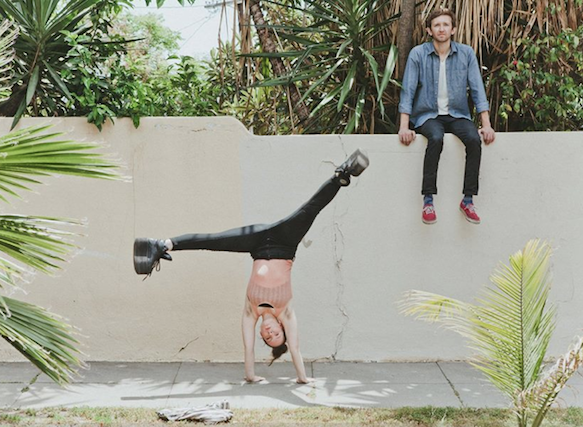 Photo via Sylvan Esso
Amelia Meath and Nick Sanborn of Durham, North Carolina's Sylvan Esso are not afraid to dress it up or dress it down. Whether Meath grabs a fascinator with a veil, Sanborn dons a bowtie and blazer combo or they just go for the classic tee and jean look, this duo has the look and style to fit their eclectro folk blend. Hard to believe it has only been a year since Sylvan Esso debuted their self-titled album and showed the world the new face of edgy folk.
7. Yelle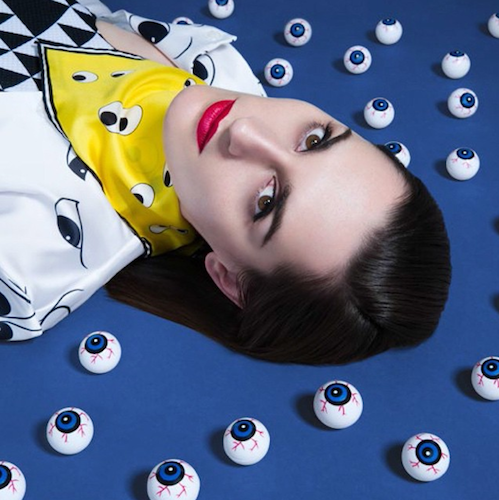 Photo via Yelle
If an exclamation point were to take human form, Yelle's lead singer Julie Budet would be said person. The heart and soul of France's dance pop-group, Budet's doe eyes and affection for a bold color scheme, usually dressed in bright neon, makes certain pop art style has never looked better. Matched with pithy vocals and synth, Yelle is sure get the audience up and dancing like at a discotheque in 1999.
8. St. Vincent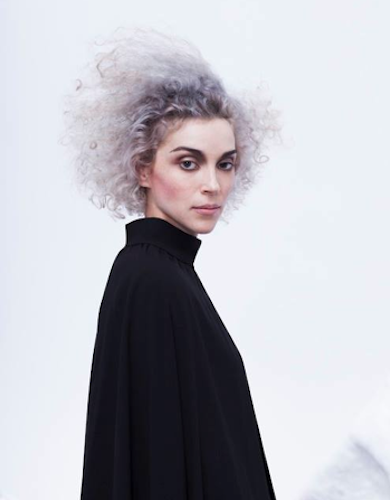 Photo via St. Vincent
Indie rock phenom St. Vincent, otherwise known as Annie Clark offstage, has officially taken over. With her violet, gray hair and quiet cool, St. Vincent is not only striking to witness, but a talented musician who can hold her own next to some of rock's legends, i.e. David Byrne. Known to wear crinoline fabric folded atop one shoulder or a structured, Victorian sleeved top, St. Vincent is sure to delight with her one-of-a-kind sound and distinctive look.
9. The Ghost of a Saber Tooth Tiger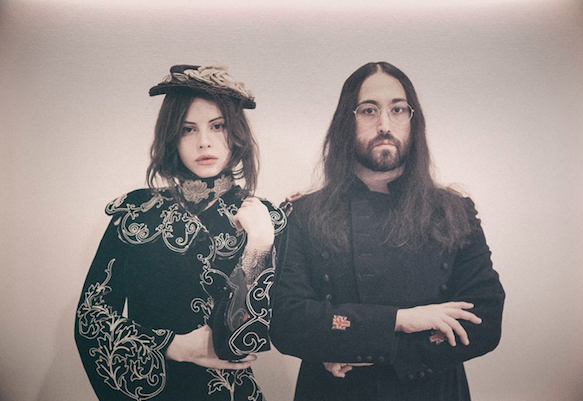 Photo via GOASTT
Visually falling between a twee-inspired, Wes Anderson safe space and Tim Burton's earlier Beetlejuice days, The Ghost of a Saber Tooth Tiger pairs their stark costumes—stripes, top hats and psychedelic lace—with a haunting sound. Wide-eyed and just this side of a softened steampunk, Sean Lennon and partner Charlotte Kemp Muhl bring a precious whimsy to the stage when they take on the GOASTT persona, producing the visceral sound and look off their latest album Midnight Sun.
10. FKA twigs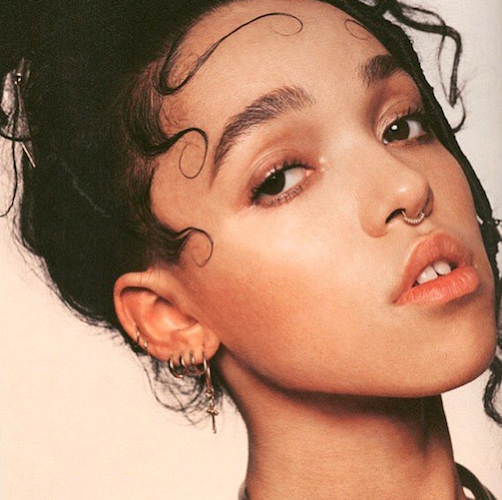 Photo via FKA twigs
Say what you will, Tahliah Barnett, better known by her stage name FKA twigs, has singlehandedly brought back the spit curl and baby bangs. Whether styled in a blownout afro and golden hoop earrings, or rocking her signature double bun and bralette, FKA twigs look sets her apart. Delicate and minimalist jewelry with body-conscious suiting add a layer of mystery to her spooky, electric R&B. Hailing from London, her debut album LP1 dropped August 2014 and the style maven has not stopped since. A perfect blend of Salt n' Pepper spice with gothic and street elements, FKA twigs' vibe is as unique as her focused sound.