As Bloomberg reported last March, the number of people who pay for TV service (through cable and satellite) fell by more than 250,000 in 2013. That number may seem small, but it only got worse for Comcast and Time Warner Cable. According to International Business Times, the top 13 pay-TV providers posted their largest third-quarter loss in history in 2014.
Hulu, Netflix, and Amazon have done their share to cut into the pay cable model by streaming shows and providing original programming for a lower price than cable providers. Conventional wisdom says this is the way millennials prefer to access their content.
There's just one caveat: these services do not provide that intangible comfort of a live or shared experience to their audience. This could be the thrill (or horror) of watching the Green Bay Packers melt down in the fourth quarter in epic fashion against the Seattle Seahawks in the NFC Championship game. It could also be those moments when millions of people tuned in at the same time to watch such unfolding events as President Barack Obama announcing that Osama Bin Laden had been killed, or the capture of the Boston marathon bombers. The Internet can provide these images via live-streaming, but it still doesn't capture the immediacy of television.
Dish Network's Sling TV feature hopes to bridge this gap between providing cheaper alternatives to cable subscription while still providing a the live experience that are the bread and butter of channels like ESPN and CNN.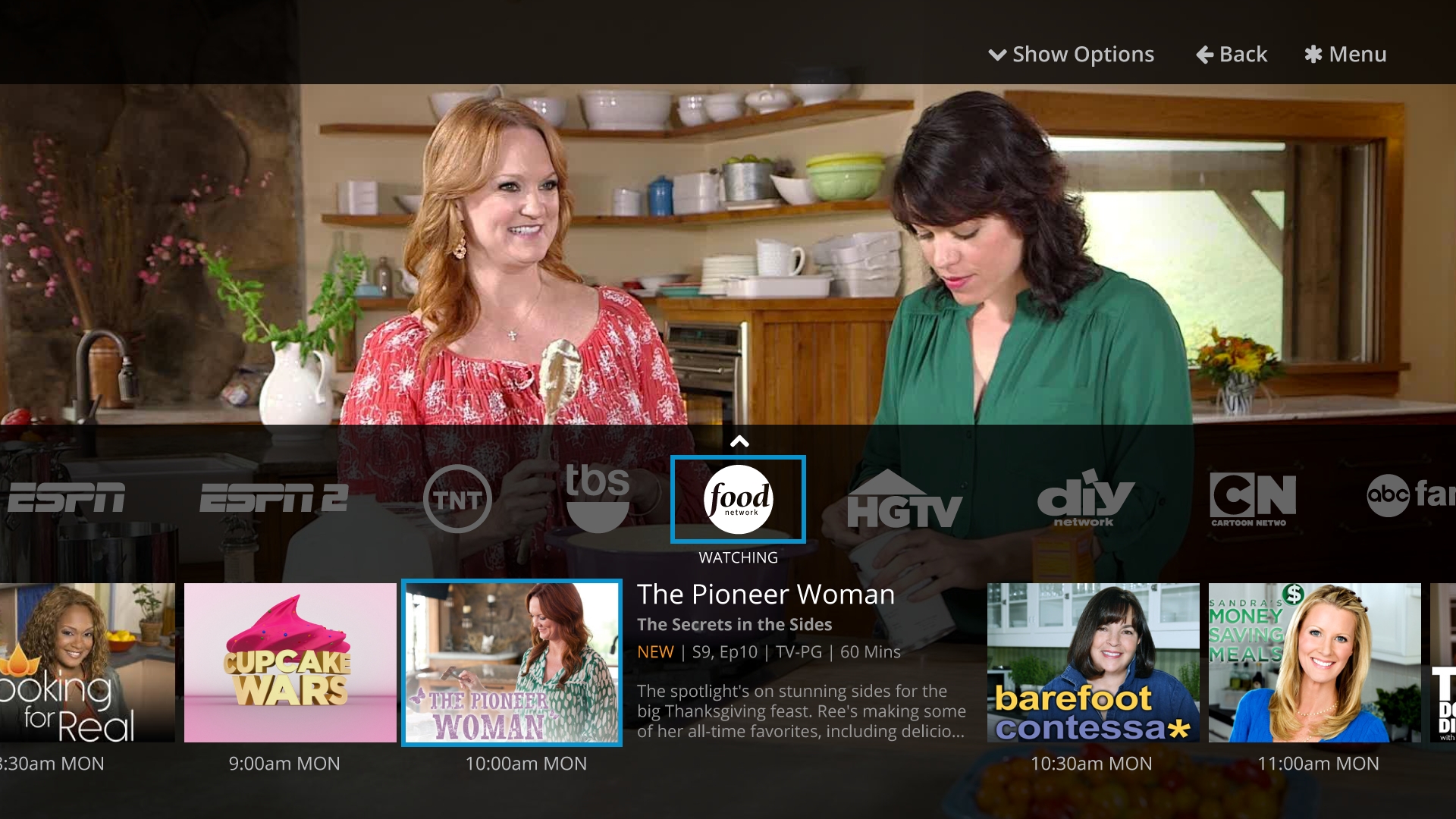 Sling TV will give customers online access to a small number of cable channels for $20 a month without a contract obligation. Dish CEO has gone on record, saying that the Sling TV app was primarily geared toward millennials (the much-coveted 18-to-35 year old demographic audience). Customers won't be required to purchase a Dish membership or even a cable subscription.
Here's how it works: Customers will download the Sling TV app, from their phone, tablet, Xbox One, or a to a streaming device like Roku on a smart TV. Once downloaded, you can watch channels "live" like ABC Family, TBS, CNN, and ESPN—just like on cable. When testing the app, USA Today's Mike Snider reported users would need a robust Internet connection—about 5-megabytes per second—for HD-quality streaming of Sling TV's content.
As it currently stands, the movie options are relatively limited. Sling TV's movie selections were primarily current releases, like Guardians of the Galaxy and Humbling and were only available as a high-definition rental for between $5 and $8. This offering is similar to what is offered on services such as iTunes or the Google Play Store, but can hardly compete with the massive selection of streamable movies on Netflix.
There have been some reports that indicate that there could be some minor compression issues for either fast-moving objections or dark scenes. Further reports note that you can't 'pause' and 'rewind' content on channels like ESPN, CNN, and TNT. However, that option was available for channels like Bloomberg TV or HGTV.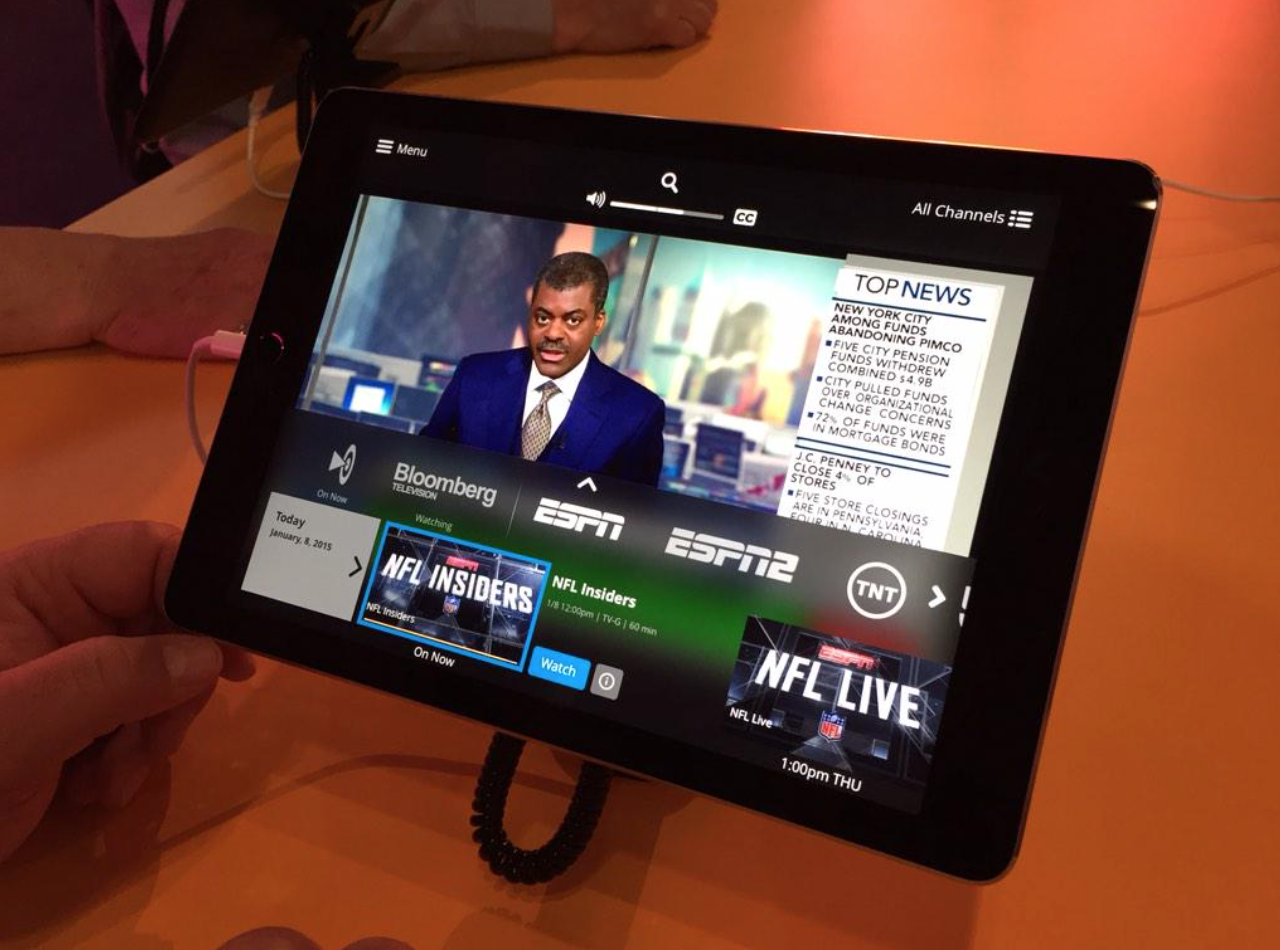 A more interesting potential snare for Sling TV involves the issue of net neutrality. Even in its beta testing, the issue has surfaced. One example of this was noted by writer Richard Lawler, who stated that he could watch the Pro Bowl football game on his tablet and television, but not on his phone. The reason? The NFL had an exclusivity deal with phones, which didn't allow Sling TV to broadcast the Pro Bowl game over smartphones.
Overall, these issues didn't prevent Sling TV from being at the top of our Best of CES Smart Home list this year and providing a smart, affordable way forward in a post-cable world. As more disillusioned cable subscribers look to cut their bill by "shaving" their plan (opting for cheaper paired-down, basic cable packages), Sling TV is hoping its eventual lineup of channels that people will want to watch "live" will move these types of cable subscribes over to their own app.
Sling TV is currently offering its service to a test group of customers. In a few weeks, Dish hopes to unveil Sling TV to the general public.