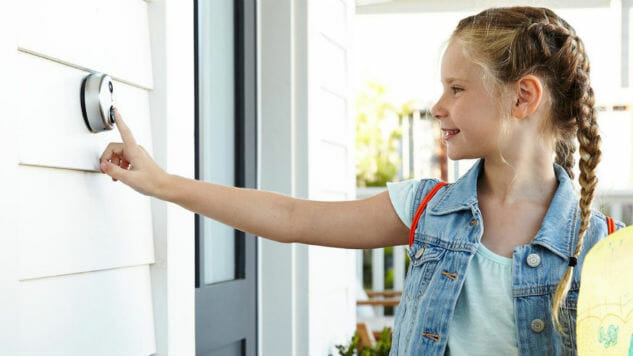 Keeping your home safe isn't just about being able to spot potential problems via your security camera system. It's also about securing your home, and only allowing people you trust inside.
Homes can be secured by more than just rudimentary doorbells and deadbolts now. Potentially, physical keys are a thing of the past.
We take a look at 5 of the best smart locks and doorbells currently available on the market.
1. August $199 (Doorbell Cam) $229 (Smart Lock)
August offers a couple of products ideal for automating your home security. Its Doorbell Cam ensures you can always know who's at the door, even if you're thousands of miles away. By doing so, you can answer via your phone, and potentially unlock the door remotely thanks to the extra Smart Lock. In each case, you can record visitors so you always have a record of who called. Connecting via your existing analog wired doorbell means there's no invasive installation process involved either, and it should only take minutes to set up.
Alongside that, the Smart Lock enables you to create virtual keys for guests, enabling them to enter your home via their smartphone. You can choose to grant access for specific dates and times, as well as different periods of time. An activity log means you always know what's going on at home. Installation? A simple matter of a Phillips screwdriver.
2. SkyBell Video Doorbell $199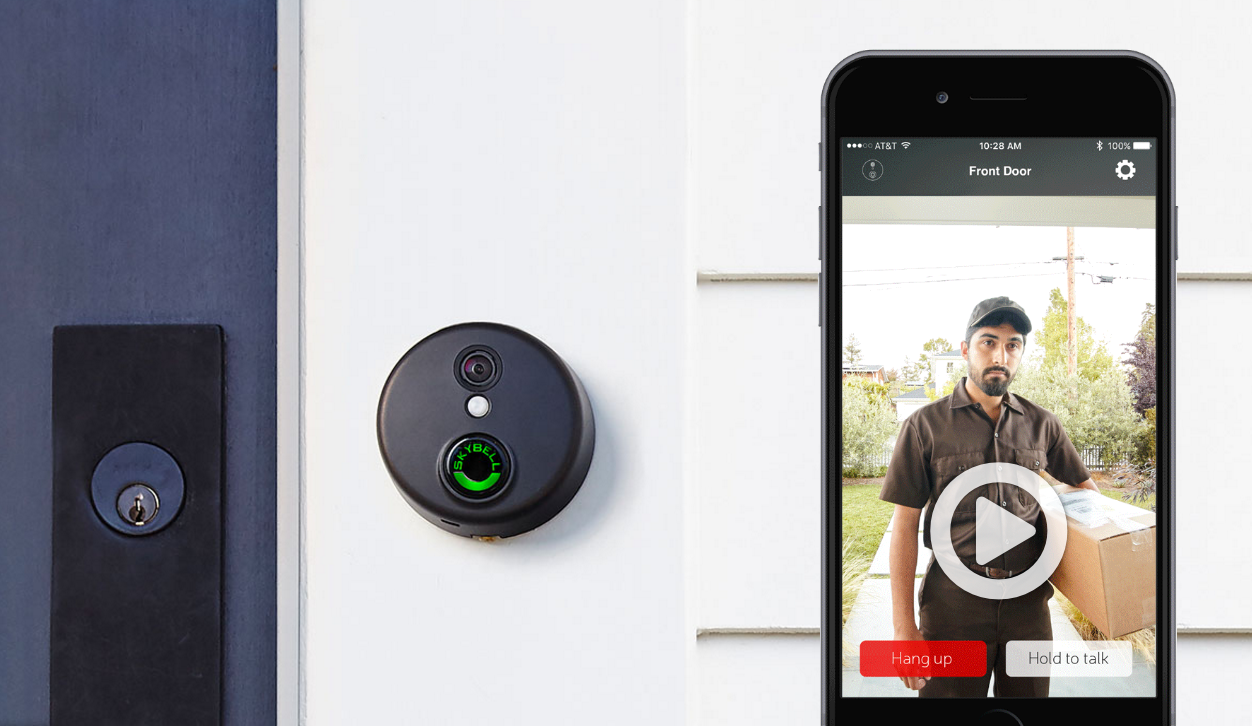 SkyBell Video Doorbell gives you the means of always knowing who's calling round your home, even if you're not there yourself. Offering HD video, you can enjoy live monitoring and the option to hear and speak to whoever's calling. A motion sensor kicks in at key times, backed up by night vision so it'll work effectively at all times of day.
By being able to answer your door via your phone, you don't have to worry about leaving your important task at the other side of the house. More importantly, if a burglar is checking who's home, you can fake it by 'answering' from any location. Options to switch off the indoor chime are a small but crucial bonus for new parents and those in need of some privacy.
3. Scout From $129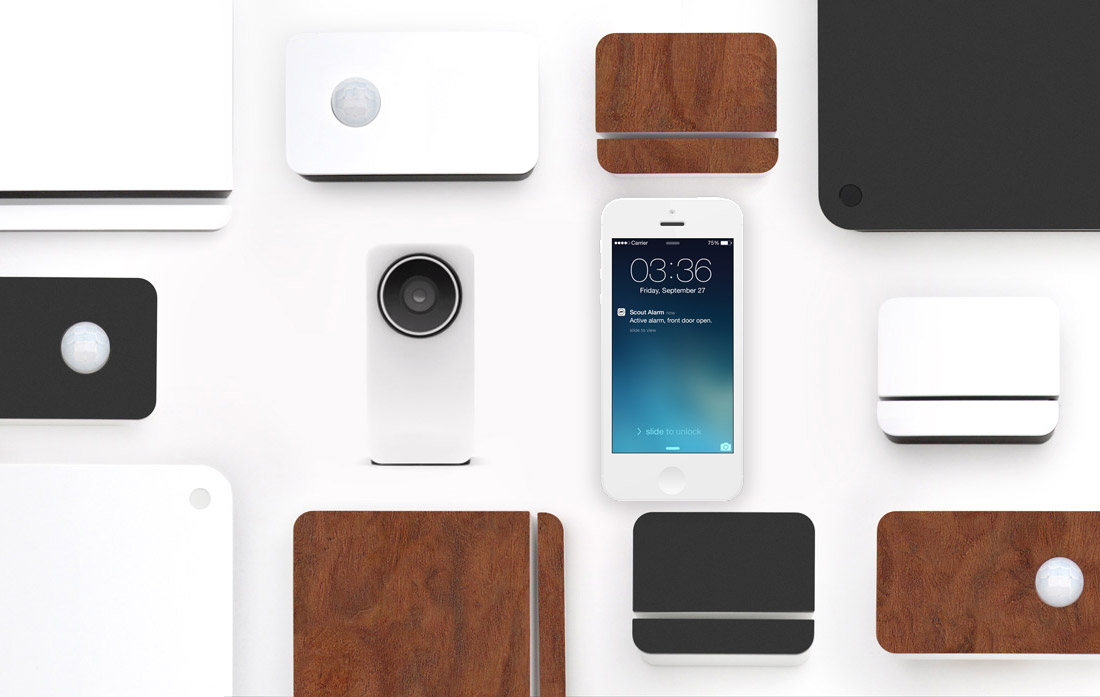 Many security systems are very practical but far from stylish. Scout is a notable exception. You're able to choose the components, color, and finish that you want, ensuring it'll fit into the style of your home. The system offers a door panel that monitors who is opening and closing it, along with access sensors, and motion sensors. Such devices can be placed on cabinets or drawers, enhancing the security provided to your most valuable items.
Via its app, you can tell Scout how to react in different situations, setting location and context-based rules, so that the app will give you a heads up when anything deviates from your plan. It's an ideal way of keeping a close eye on if an intruder is stealing your prized possessions, or simply if your kids have found their birthday gifts.
4. Ring $199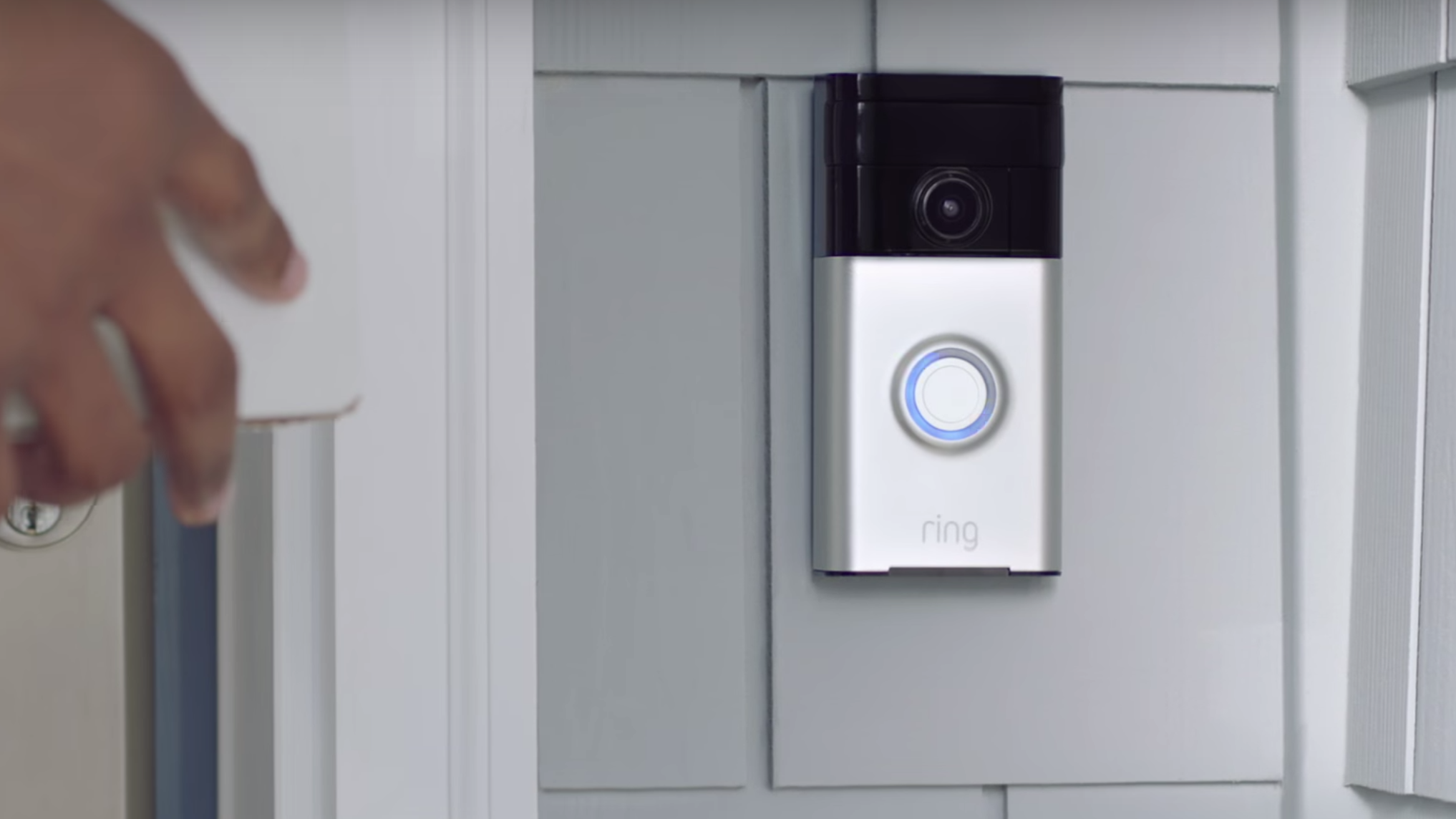 Ring is a simple-to-install smart doorbell system. It offers a wide angled HD video, as well as smart motion detection, to ensure you can always see who's calling. The built-in motion sensors detect more than just your porch, spotting motion across multiple zones around your home, triggering an alert any time something unusual occurs.
Tying into multiple different smart locks, you can easily allow people in remotely, or refuse entry if need be. It's possible to communicate via your smartphone, meaning strangers will assume you're indoors, even if you're not. Its installation process promises to take only minutes, with all the required tools supplied with the unit. The style conscious will be pleased with a choice of faceplate finishes, too.
5. Kevo $229
Kevo is a particularly smart form of lock. Powered by your smartphone and Bluetooth, you can simply open your door by touching it to open. While doing so, it tracks exactly who is locking and unlocking the door.
By doing so, notifications can be sent to the Kevo app, giving you a heads up on when loved ones have got home safely, no matter where you are in the world. By offering a keyless interface, you can set up eKeys/virtual keys for your friends and family, meaning they can enter your home any time you want to give them access.
For the more traditional user, it's still possible to use Kevo with a conventional key, providing a convenient backup in case of emergency. It's available in a selection of colors too.